Endeavor 8 literally blasts off in its next-to-last season on PBS. A secretary is dead courtesy of a mail bomb posted to her boss, Professor Stamfield of Oxford College. An oddity not unnoticed by Endeavour Morse and partner, Fred Thursday, delivery of the parcel is during a nationwide postal strike. Like Endeavour 7, only three episodes this year plus three more in its final year on Sunday nights. Shaken by the events of Season Seven and his misplaced trust in the lovely Violetta, previous love-interest Joan Thursday comments that he "never used to put it away in the afternoon." Snidely, Morse replies, "you never used to be censorious." Any resumption of fond feelings between these two is off to a rough start.
Continually well-written and full of seemingly disconnected characters, Endeavour 8 begins by asking "what happens if a police detective is unable to cope?" Not only does Thursday notice the alcohol, he worries about the loneliness deep within Endeavour's soul. "In the end, we all pick a team," notes Thursday. Clearly remembering his childhood, Morse knows that's not true "if you're no good at sports. No one wants you." Empathetically, Thursday says "I chose you." As we get a hint of Provisional IRA troubles about to beset England, Thursday needs a fully functioning Endeavour more than ever. Endeavour 8 receives 4.0 Gavels and a splendid 7.8/10 IMDb score.
Plot
As the Oxford Wanderers play Minnows Cowley Town in the fifth round of the FA Cup, Morse is not happy that he's pulled off the bombing to "babysit" a footballer. The Oxford Mail received an anonymous call from the Provisional IRA that striker Jack Swift will be shot if he's plays in the deciding match. Morse suggests it is likely a prank call. Nevertheless, Supt. Bright thinks Morse is the man for the job, unlikely distracted by the game and the surrounding frenzy. Part of Swift's pre-game duties include appearing at a fashion show, which is a cover for a surprise visit from the British version of This Is Your Life. (For the record, host Eamonn Andrews is no Ralph Edwards.) This "nonsense" just underscores to Morse that protecting a footballer is not as important as pursuing those responsible for the bombing.
Actors
Those who count such things note that Shaun Evans will soon make more appearances as Endeavour Morse than did John Thaw in the original Inspector Morse. He muses "I think the trick is to leave before everyone is sick of you!" If never remembered for any other work, it's a nice legacy. Roger Allam seems less typecast as Fred Thursday, but he wears the rumpled look as well as anyone since Peter Falk in Columbo. Detective Jim Strange (Sean Rigby) asks Joan Thursday out on a "date" in Episode One. Do I sense some competition for her affection?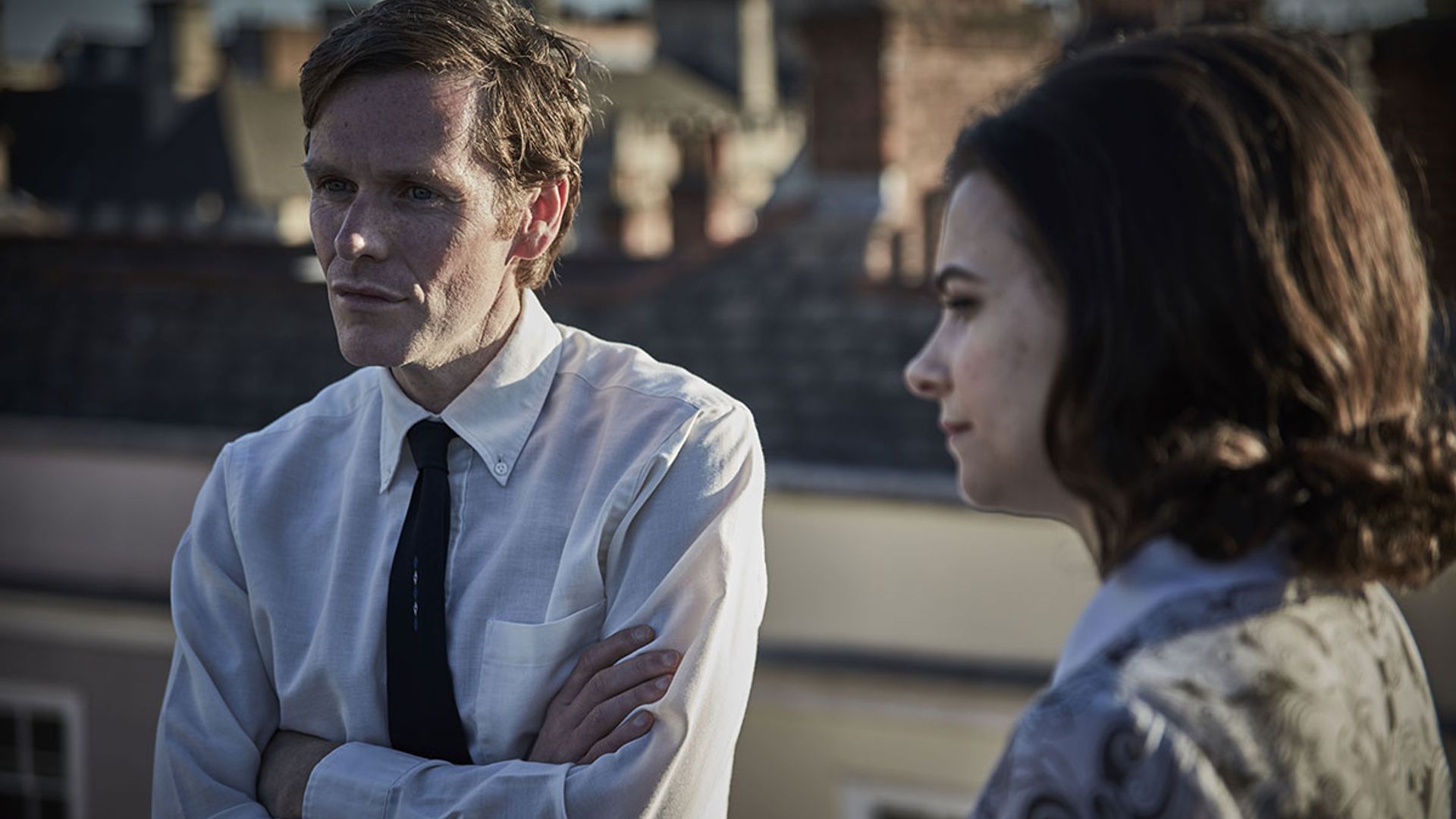 Final Thoughts
Set in Oxford, England, a city currently of 150,000, Morse and Company investigate more than the usual number of murders. Is it the murder capital of the world? Hardly, but see this humorous take on Morse found in Wandering Educators on how to avoid death in Oxford. Sample: "Stay away from Professors (apparently there's a large school in Oxford); one of them is likely to be your cousin and is just waiting to get rid of you in order to inherit your money."
"Morse's willful ignorance of commonly loved pastimes exasperates his mentor DCI Fred Thursday. Thursday is also one of the few people who respects Morse's perspicacity and empathy. But in these 1971-set chapters, he's concerned that his partner's loneliness, sharpened by despair, poses a danger to himself and others." Salon.com
"John Thaw's Inspector was a man who suffered silently, and it's that version of the character that the sensitive, easily hurt young man we met back in Endeavour's pilot episode nine years ago is growing into. It isn't going to be fun to witness, but it's what we signed up for." Den of Geek
Enjoy Endeavour 8 while you can. It comes to an end much too soon.