Bosch is back and better than ever in Bosch: Legacy. Unsurprisingly, the new series on Amazon Prime or Freevee picks up right after Bosch 7, except now Harry is a private investigator rather than a cop. "Who are you if you don't have a badge?" Still the same old Bosch. "Everybody counts or nobody counts." Crate and Barrel at the ready. Coltrane at his side and jazz on the turntable. Most importantly, as he explains to his daughter, Maddie, "I barely made it out of the academy. They said I had a deep-seated disdain for authority bordering on insubordination." Bosch, you the man!
Bosch: Legacy dropped four episodes Friday and two more each week on Fridays. Thus far, there are four major storylines. A hung jury allows Carl Rogers to escape penalty on murder-for hire charges, victims including a judge, Honey Chandler, and Maddie. Honey copes with PTSD as she struggles to get back into the courtroom representing a defendant charged with murdering a doctor for the homeless. A billionaire hires Bosch to determine if he has an heir, certain that people will do anything to insure that he doesn't. Maddie adjusts to life as a rookie cop on the streets of LA. She can't let go of a rape case, worried that the rapist will attack again. Headline from the NY Times is "More of the Same (Good) Thing." I give Bosch: Legacy 4.5 Gavels and it receives an early 9.2/10 IMDb score.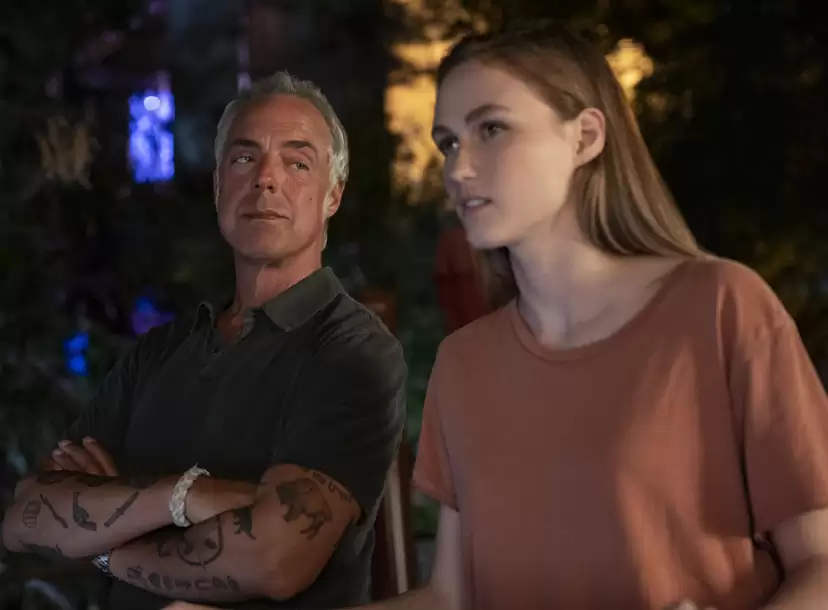 Plot
"The system failed, now we do it my way." Surely, Carl Rogers didn't believe Bosch and Chandler would just forget about him. Russians convinced a witness to recant his testimony. Why would Alex and Lev Ivanovich care about Rogers? Threatened to be disowned by his father 50 years ago, billionaire Whitney Vance hires Bosch to find the pregnant girl he abandoned. Is she still alive? Does he have a child? Who tails Bosch? Did Maddie use "the daughter card" to get Bosch to assist Chandler? Will Maddie survive her Training Officer, Regina Vasquez?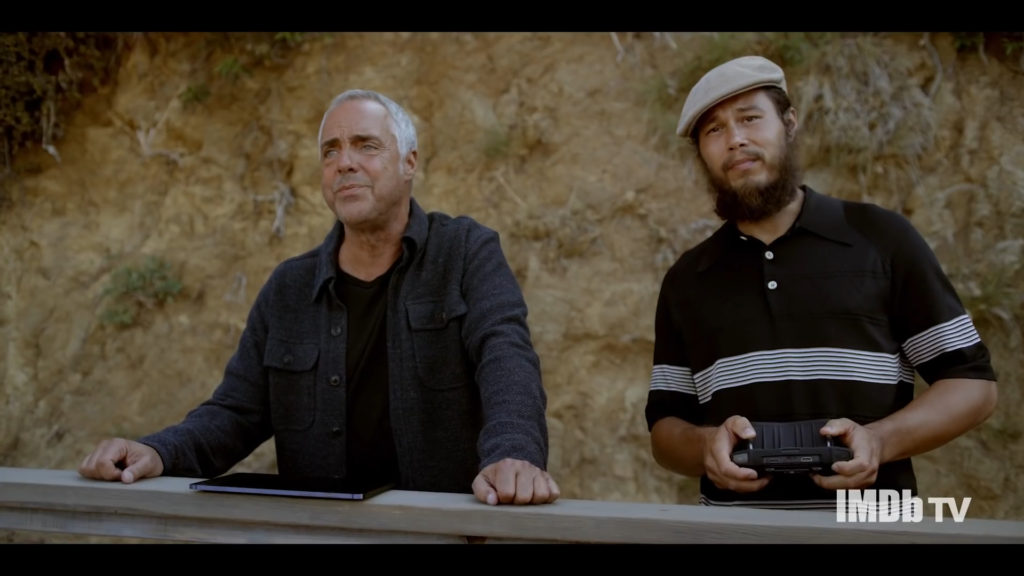 Actors
Titus Welliver (Bosch), Mimi Rogers (Honey Chandler), and Madison Lintz (Maddie) form the all-too-familiar triumvirate of Bosch: Legacy. New this year is Stephen A. Chang (Mo Bassi) as the much-needed techie, capable of hacking and tracking and occasionally, quipping. Taking a break from hawking gold and silver for Rosland Capital is William Devane as the regretful billionaire.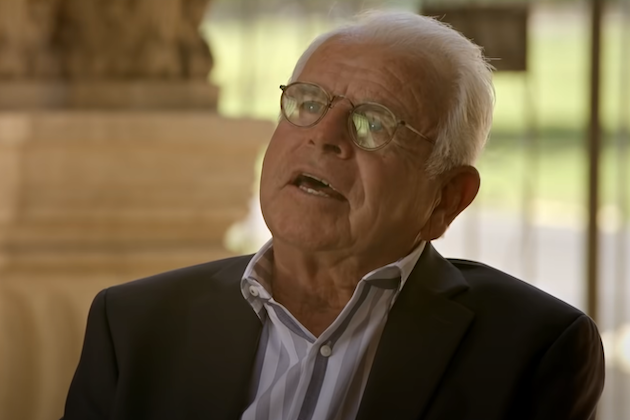 Final Thoughts
WARNING: Watching Bosch: Legacy requires viewing commercials, at least I have yet to figure out how to get around them. The good news is that they are truly limited, no more than two minutes per episode. The bad news is that it feels a bit like a scam. Why is not Amazon Prime streaming this for our per year subscription fee? Is this just a roundabout way for Amazon to get ad money in addition to our payments? Admittedly, Freevee does not require a subscription, but still . . .
"Stephen Chang is cool as the other side of the pillow as Harry's tech consultant, Mo Bassi. Bosch is notoriously impatient with gadgets but needs them to do his job, so Mo is the Q to his James Bond." Tampa Bay Times
"The unhurried pace, the cleverly interlocking story lines and the general lack of pretense and contrivance remain in place. It is still, depending on your preferences, a doddering throwback or an oasis of old-school rationality and calm. (If you're keeping score, we're going with oasis.)" New York Times
In a nutshell, I love this show!