Disney will probably sue HBO Max and Warner Bros. over the film Moonshot. The 104 minute film looks exactly like a Disney afternoon film with some added unnecessary language. The effort put in to duplicate the Mouse House is outstanding. They even stole Cole Sprouse, formerly of the Disney Channel's The Suite Life of Zack & Cody. Billed as a romantic-comedy, Moonshot is about two young adults who travel to Mars to learn that everything they want is back on Earth. Walt pines for Ginny, and Sophie yearns for Calvin, both already on the Red Planet. Problematically, how do they get there?
While Moonshot is average at best, it did introduce me to Broken Shadow, a haunting song by Karen Elson. Broken is the way to describe Walt, rejected 37 times by Kovi Industries in his attempt to reach his boyhood dream, Mars. As an assistant barista to a robot on a college campus, he has neither the skills nor the $937,000 to earn a trip on the Olarun Four. Taken in at age 14 by Calvin's parents after the death of hers, Sophie must wait nine more months until Calvin returns to Earth. The bad news is that the powers-that-be just extended his terraforming project for another year. At times filmed creatively, at others shot like a daytime soap, Moonshot is hit and miss. I grant the flick only 3.0 Gavels while it receives a 67% Rotten Tomatoes rating with an average to poor 5.5/10 IMDB score.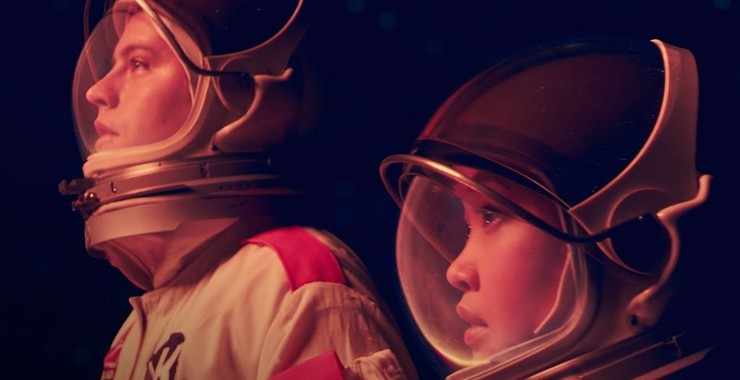 Plot
Unexplained, somehow Sophie has the nearly $1million to go to Mars. Except, she has aerophobia, fear of flying. At a party, the average Walt meets the well-above-average Ginny, an astrophysics major. She hesitates about her move the next day, but Walt's passion for Mars convinces her to accept her assignment on the Olarun Three. Over the next month, their connection grows stronger. Meeting by chance at the coffee shop, Sophie and Walt realize that the only people who know them are 55 million miles away. Sophie will overcome her fears and Walt will stowaway. Let the fun begin.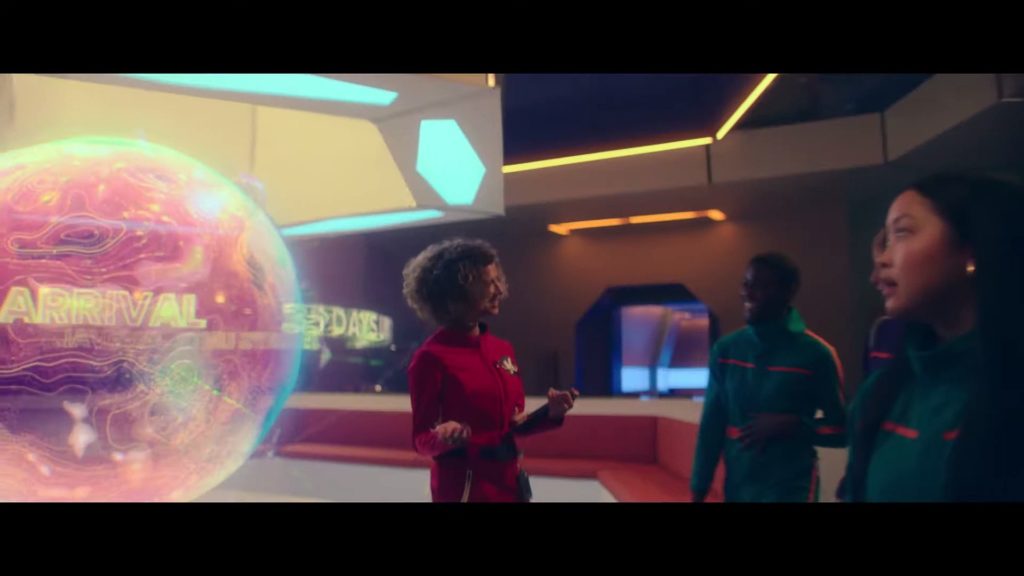 Actors
Though arrested on arrival to Mars, Leon Kovi allows Walt to stay because he is the epitomy of "average." Nevermind, the plot gets goofy from time to time. In any case, average would represent the acting skills of Cole Sprouse (Walt), clearly suitable for daytime TV. Seen in Alita: Battle Angel, Lana Condor (Sophie) has the better part, though that may not be saying much. Sadly, no chemistry is found between these two.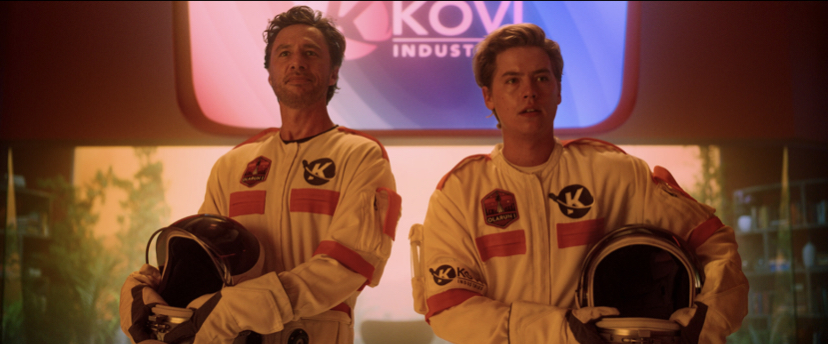 Final Thoughts
"When you find that thing you're ready to cross the universe for, make sure it's ready to do the same for you." That's the hook of Moonshot, along with "no matter how far you travel, you can't escape yourself." Moonshot admits it purloined that phrase from another. Do I sense a pattern here?
"No rom-com set in space should feel this ordinary." RogerEbert.com
"What really makes Moonshot a failure to launch in this new era of romantic comedies… is its total lack of imagination." Mashable
At a meeting, I once said that a presentation left me "lukewarm." The wit seated adjacent one-upped me indicating it left him "lukecold." Moonshot will leave you lukecold. By the way, shouldn't the title be Marsshot?