I double-dog dare you to watch the Slow Horses trailer and not watch the series. With Julia, Pachinko, and now Slow Horses, April is off with a BANG! Many think it reminiscent of Soldier Sailor Tinker Spy (2011), but it's much better. In MI5 land, if you screw-up, you get sent to Slough House, likely never to be forgiven. Years ago, Jackson Lamb was a top spy, now he leads a band of misfits, consigned to do the grunt work for MI5. And, no one, repeat, no one, can insult his charges like Lamb. As River Cartwright searches through trash, he asks "what are we looking for?" Snidely, Lamb replies, "the remnants of a once promising career."
In a brilliant opening scene, River is ready to intercept a terrorist at a London airport. Given misinformation, his men tackle the wrong guy. Trying to save a mission gone south, River chases the real terrorist to the train station. Explosives attached to the chest kill 149, injure 212, and cause $3 million in damages. That mistake is how River became one of the Slow Horses, saved an even worse fate by his father, David, a former higher-up in MI5. Now, Lamb refers to River "I am surrounded by f—ups, and you are the gold standard of f–ups." Two episodes dropped on AppleTV+ on April Fool's Day with four more on Fridays through May 6th. I give Slow Horses 4.0 Gavels and it receives a 94% Rotten Tomatoes rating with a very good 7.9/10 IMDb score.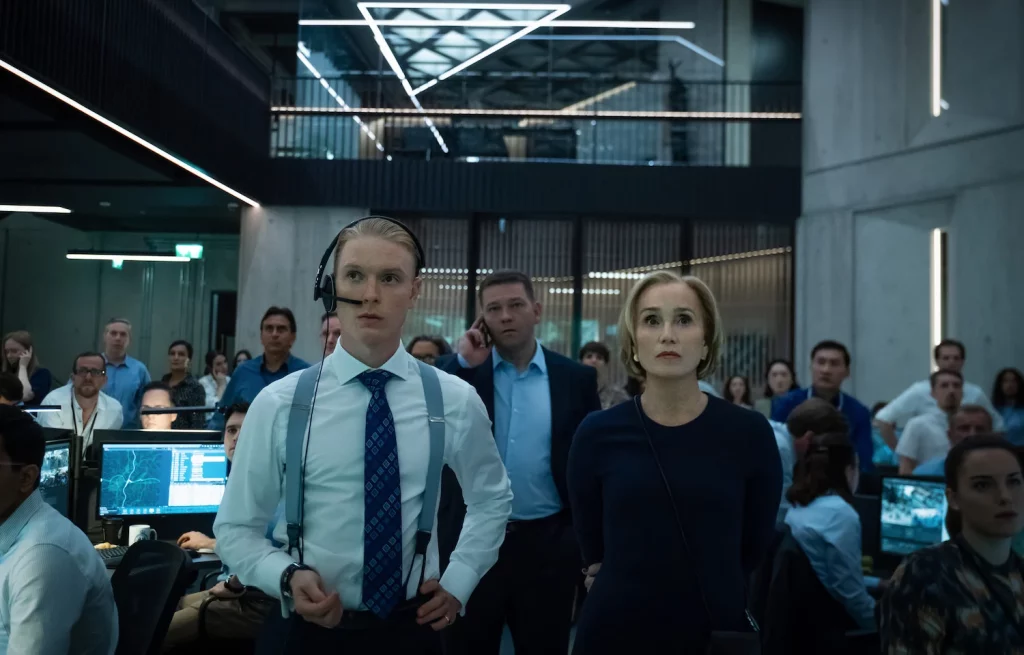 Plot
An anti-immigration hate group, The Sons of Albion, kidnap a young Muslim student attending Leeds University. Posted on the internet, they promise to behead him within 24 hours. Disgraced reporter Robert Hobden seems to have some connection, but why did Director Diana Taverner at Regent's Park use Slough House to do the trash job? Why not use the real spies? Is she trying to cover her tracks? Furthermore, why would she send Sid Baker to spy on River Cartwright? Who funds the Sons of Albion? Despite his demeanor, Jackson Lamb is not quite the has-been he appears.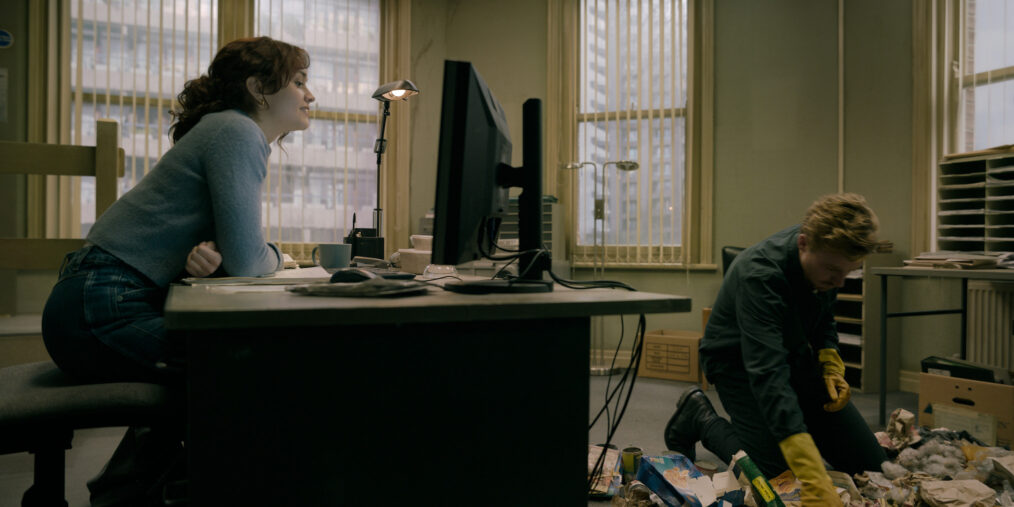 Actors
Should Gary Oldman be in The Tower of London alongside the Crown Jewels of the Kings and Queens of England? His films gross more than $11 billion. He deserved the Oscar portraying Winston Churchill in The Darkest Hour, and is an absolute treat as Jackson Lamb. Although not yet given much screen time, certainly the writers will not waste the talents of Kristen Scott Thomas (Taverner) and Jonathan Pryce (David Cartwright), two other heavyweights in the acting field. For now, the two main characters are River (Jack Lowden) and Sid (Olivia Cooke), both very capable with great chemistry.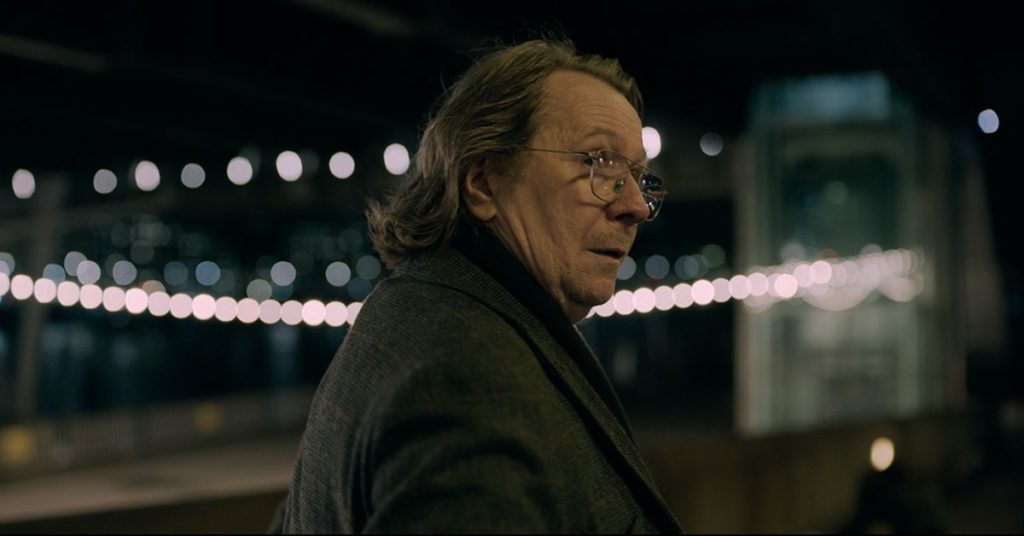 Final Thoughts
Like many spy thrillers, Slow Horses keeps you on your toes trying to figure out who might be compromised. These shows are always multi-layered and six total episodes allow the writers to mess with our minds a tad longer. At some point it's inevitable that Slough House will upstage Regent's Park and the fun is in the manner, spy vs. spy, so to speak.
"This is how you do a solid British intelligence thriller. Get some of the most seasoned British actor, add in a few really good younger British actors, provide them all with unusual characters and a tense story line laced with black humor." Boston Globe
"Slow Horses is ostensibly a comedy, but it also works as a thriller, a terrorism procedural and a humanist study — there's not an uninteresting character in the show." Wall Street Journal
There's a lot going on in Slow Horses, more like fast thoroughbreds. Either way, it's a fine ride.