After two of only six episodes of The Last Days of Ptolemy Grey, an elderly man with dementia barely gets out of his pack-rat house, but somehow it feels like a triumph. Acted so superbly by Samuel L. Jackson, the viewer roots hard for Ptolemy to remember, even the smallest of details. Clearly, there's plenty to remember, from his love for Sensia to his deeds, or misdeeds, with the now deceased, Coydog. Even more importantly, what happened to his caretaker nephew, Reggie?
While the living conditions of this neglected man in Atlanta are horrid and his dementia is accelerating, strangely, his health is otherwise good. So good, in fact, that his doctor refers Ptolemy to a specialist, Dr. Rubin, who has had success treating similarly afflicted patients. But, at what cost, and can Ptolemy give actual consent to treatment? Moreover, are The Last Days of Ptolemy Grey to be as a guinea pig? Is a short term gain worth an even faster decline? Ptolemy has lots to do and little time to do it. I have no idea where this AppleTV+ series is going but am mesmerized by Jackson. I give The Last Days of Ptolemy Grey 4.0 Gavels and it receives an 86% Rotten Tomatoes rating with a very early 6.7/10 IMDb score.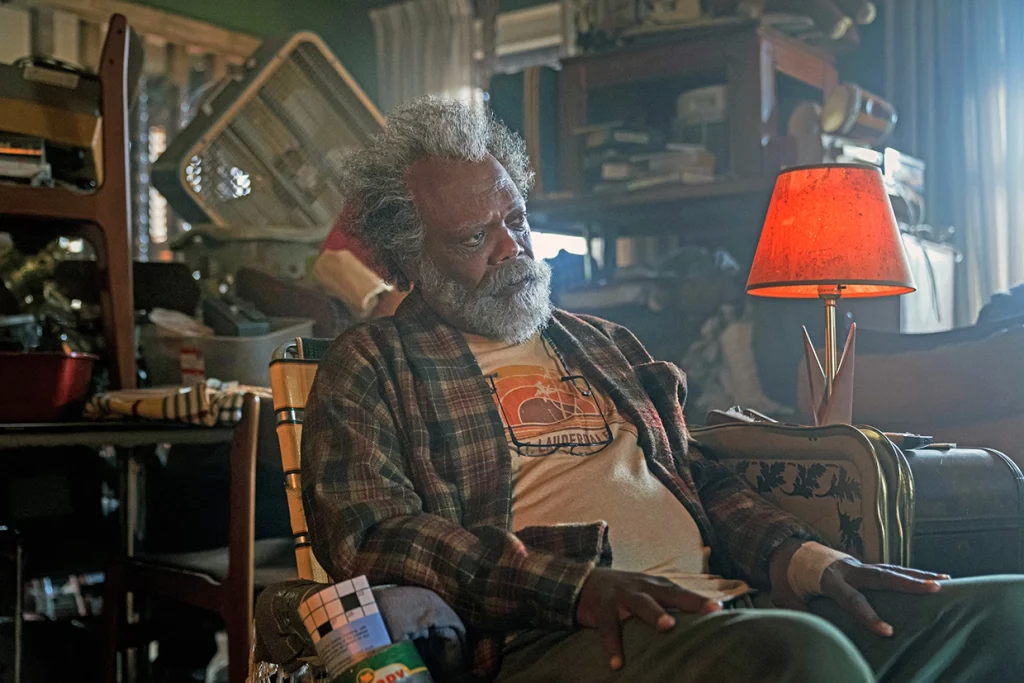 Plot
By May 2021, Ptolemy puts Robyn in charge of his affairs, picks up a gun, and declares "he got to pay for what he done." Yet, two months earlier, Ptolemy lives in a cluttered house with a toilet that doesn't work, eats one can of beans per day, and awaits the arrival of Reggie every three days or so. A dead-bolt lock is all that prevents predators from taking his money, or worse. A tragic set of circumstances brings Robyn to Ptolemy's door. In need of a place to live, and with growing concern for his health, Robyn sets Ptolemy on a path to temporary "recovery." But, will he like what he finds?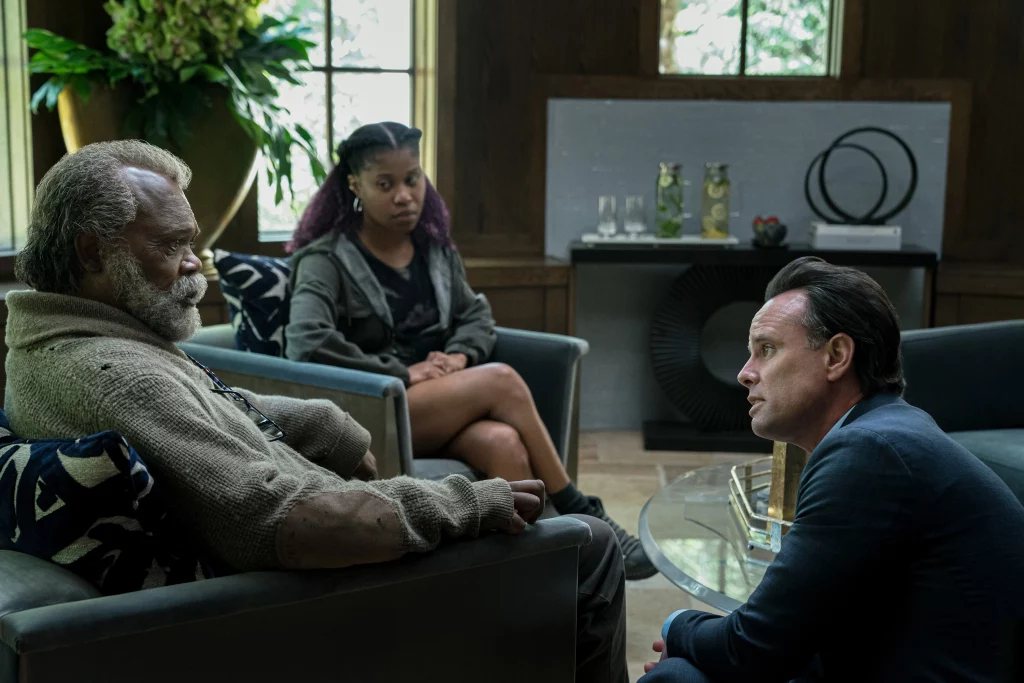 Actors
In truth, Samuel L. Jackson (Protege, Hitman's Wife's Bodyguard) is always the reason to watch, even when he is over-the-top profane. Ptolemy Grey allows him a range that we rarely see, and we are the better for it. We're still early on, but the performance of Dominique Fishback (Judas and the Black Messiah), as Robyn, appears special. An orphaned, sullen child, she empathizes and matures quickly. Is Dr. Rubin a role against type for Walton Goggins? Or, will he be the same slippery scoundrel we remember as Boyd Crowder from Justified?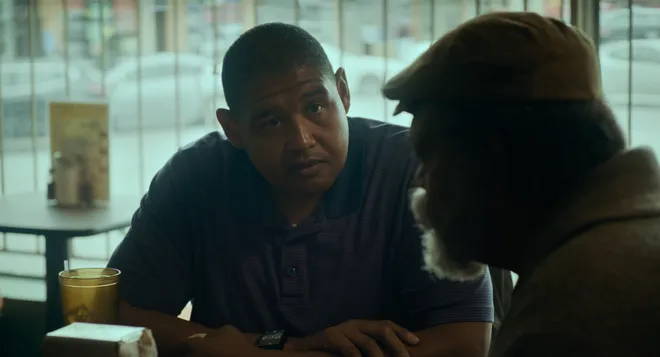 Final Thoughts
Written by the author of Devil in a Blue Dress, Walter Mosley, through Jackson, brings The Last Days of Ptolemy Grey and dementia into our consciousness. The struggles and loneliness really strike a chord. Even though the audience knows that the medication works as we see a clear-headed Ptolemy, we can't easily put the earlier scenes out of mind. Surely, Ptolemy's had a grand life and he's about to share it? Maybe, we'd rather not know, either.
"Samuel L. Jackson and Dominique Fishback's pas de deux is a wonder all its own, something rare and exhilarating, an alchemical reaction of youth and experience, defiance and resignation, fragility and stone." Wall Street Journal
"The Last Days of Ptolemy Grey runneth over with life. It's easy to forgive it for being a bit much." San Francisco Chronicle
For some, I expect The Last Days of Ptolemy Grey to be too slow, too claustrophobic. The acting clinic put on by Jackson overcomes this flaw, if you give it some time. Further, the trailer promises Ptolemy has much to tell us and I, for one, can't wait.