Can You Keep a Secret? You really don't need to do so. The film is not very good, and you can tell anyone you want. Take two really good-looking actors who are not that good at their craft, add a lousy script, and you get Can You Keep a Secret? But, it's not a secret that the critics don't like it with a terrible 32% Rotten Tomatoes rating. At a poor 5.3/10 IMDb score, the audience doesn't care to keep it secret, either. Where does it all go wrong?
Can You Keep a Secret? is Sophie Kinsella's first "stand-alone" novel. The genre is listed as "chick lit." Are we even allowed to use that phrase that anymore? Ms. Kinsella is better know for her "Shopaholic" novels. Overall, she's sold 40,000,000 books in 60 countries so apparently there are lots of shopaholics out there. (Note: The first two Shopaholic books were made into a film starring Isla Fisher in 2009. Confessions of a Shopaholic made Disney $108 million on a $44 million budget. I didn't see it.) In sum, there certainly is a market for Kinsella's stories.
If you thought you were going to die in a plane crash, would you blurt out all your secrets to the stranger in the next seat? The premise, alone, seems rather shaky, but let's go with it. Then, that passenger turns out to be the founder of your company. What are the odds that, on a flight from Chicago to New York, you magically upgrade to first class and sit next to your boss? Not only have you never met him, you've never even seen his picture. It gets worse, but I'll try to belabor this as little as possible. If Shopaholic had a budget of $44 million, Can you Keep a Secret? looks like it had a budget of about $5 million. I give the film 1.5 Gavels.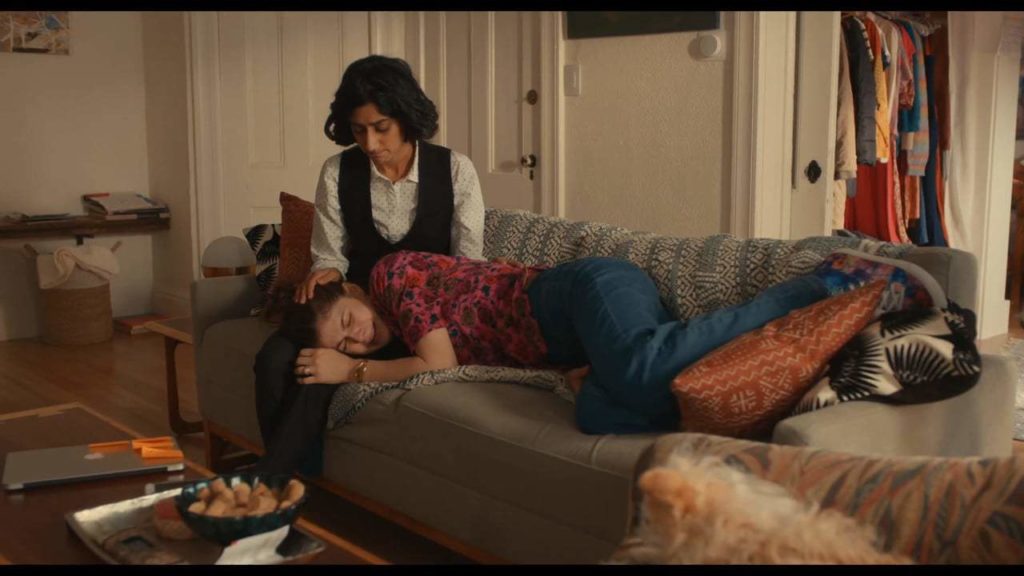 Plot
Drunk and scared, Emma Corrigan reveals secrets about her co-workers, her boyfriend, and sex life, all during a short period of turbulence. Both she and CEO Jack Harper get a surprise when he shows up at her place of employment the next day. For the last year, Harper had been on bereavement leave following the death of the company's co-founder. Intrigued by this woman who thinks she is flawed but he is perfect, he teases and flirts with her. As the relationship expands, she begins to question why she knows little about him. What are his secrets?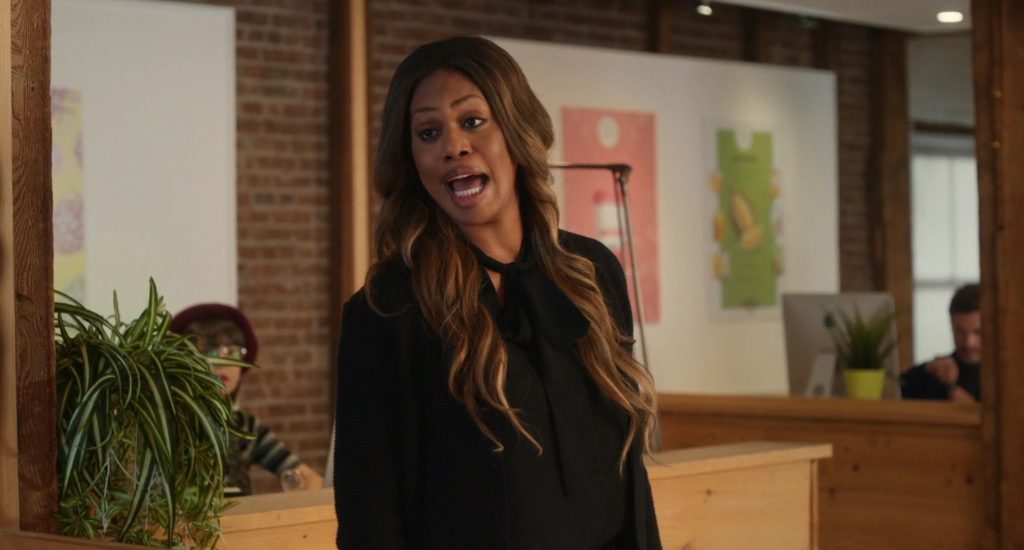 Actors
A busy actress, Alexandra Daddario (San Andreas, Baywatch), doesn't have the comedic chops to carry this film, although admittedly, the writers did her no favors. Rather than endearing, her "blurtings" are cringeworthy. Speaking of cringeworthy, roommate Kimiko Glenn playing Gemma should have refused to wear the outfits provided, especially the one to the baby shower. With a jawline carved from granite, Tyler Hoechlin plays Superman/Clark Kent on the CW network. As Jack Harper, he looks as if he still pines for Lois Lane.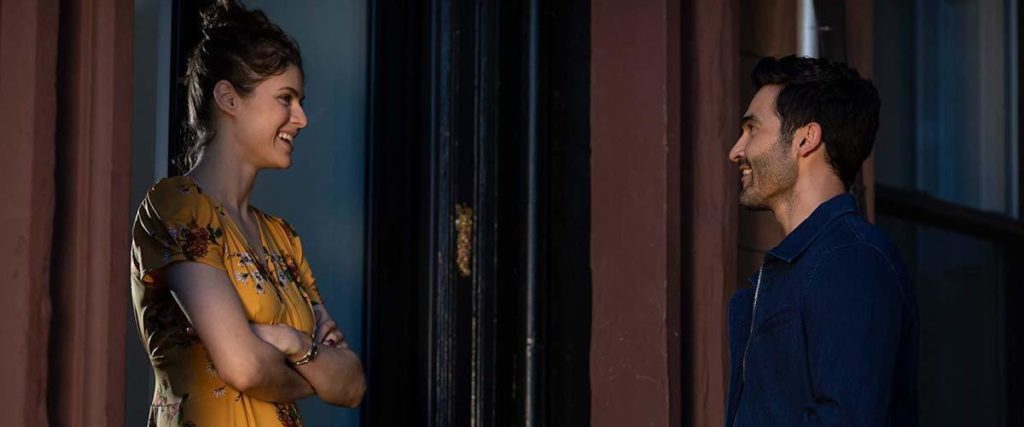 Final Thoughts
When one of his employees speaks corporate gobbledygook, Harper demands that she "say that again without sounding like a Harvard professor." That's as good as the dialogue ever gets in Can You Keep a Secret? Do you have webbed toes? The viewer learns the word syndactyly. Beyond that, not much here.
"Characters behave nonsensically in Peter Hutchings' script, and each laugh they get feels like they stumbled into it." Los Angeles Times
"I'm kind of amazed that this movie still gets made today — it feels like a throwback to really vapid, perky late-90s romantic comedies, like something you'd watch while laying back on the couch with a cold or the flu." Film Week (KPCC-NPR Los Angeles)
You can find Can You Keep a Secret? on Netflix although I'm not sure why you would want to. Sometimes it's better to move on.