Translated from Spanish to English, Sonador means Dreamer. It's exactly the kind of movie critics gnash their teeth over, although it does get a 64% Rotten Tomatoes rating, but audiences adore (78%). Typically, I avoid older films, so why 2005's Dreamer just released on Netflix? For the third time in the last ten days, my patience ran thin with the hyped release of Guardians of Justice, also on Netflix. In my mind, we didn't need the Spider-Verse, and we don't need to copycat Batmans and Supermans. The flick refers to them as Knight Hawk and Marvelous Man. Allegedly a satire, extremely gory, and referred to as a "kaleidoscope of pop art insanity," I only made it through 1.5 of seven 20 minute episodes. Undoubtedly, I was ready for something a tad more sane.
Dreamer is inspired by a real horse Mariah's Storm. In 1993, that promising filly broke her leg as she was building points to qualify for the Breeder's Cup. Against all odds, and under the care of skilled vets, she recovered to race and win again. More impressive are the champions she later produced, including the European Horse of the Year for 2000. Director/Writer John Gatins (Coach Carter, Flight, Kong: Skull Island) roams Kentucky, hears of her story, amps it up several levels, and we get to travel to Versailles, Kentucky, "home of beautiful horse farms and distilleries." (It's not Versailles, Ohio, but it'll do.)
Notably, Dreamer only gets made if they secure the skills of a child, Dakota Fanning (I Am Sam, Sweet Home Alabama), already a star at age ten. She is incredible! Still, this isn't just a story of the exploits of a racehorse like Secretariat, nor of a girl and her horse, like Black Beauty. As much, it's equally about a man re-connecting with his daughter, and a son with his father. Dreamer truly deserved the nomination for Best Family Movie for The Critics' Choice Award. I give the film 4.0 Gavels and it receives a lower-than-expected 6.8/10 IMDb score.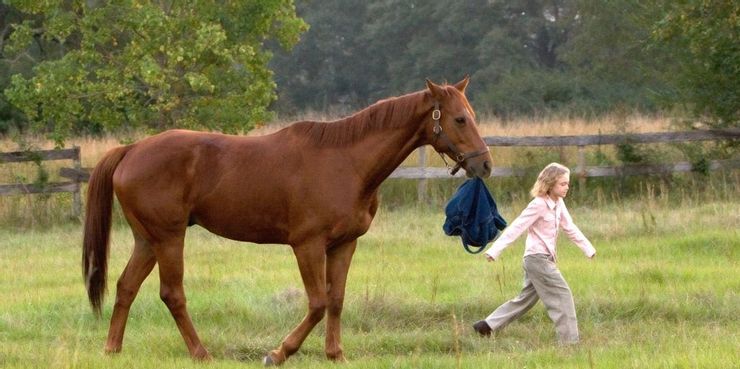 Plot
Trainer Ben Crane warns owner, Everett Palmer, that "Sonya" aka Sonador needs rest. To impress a Saudi Prince investor, Palmer ignores the advice. Unable to put the horse down in front of his daughter, Cale, Ben offers to reduce his $9000 fees to $6000 and the horse. Certain that she will never race again, he still hopes to make money by breeding her. Consistent with his bad luck, Sonya is infertile. It's not long until the popsicle-loving horse and Cale send this horse on to an improbable, though quite satisfying, finish.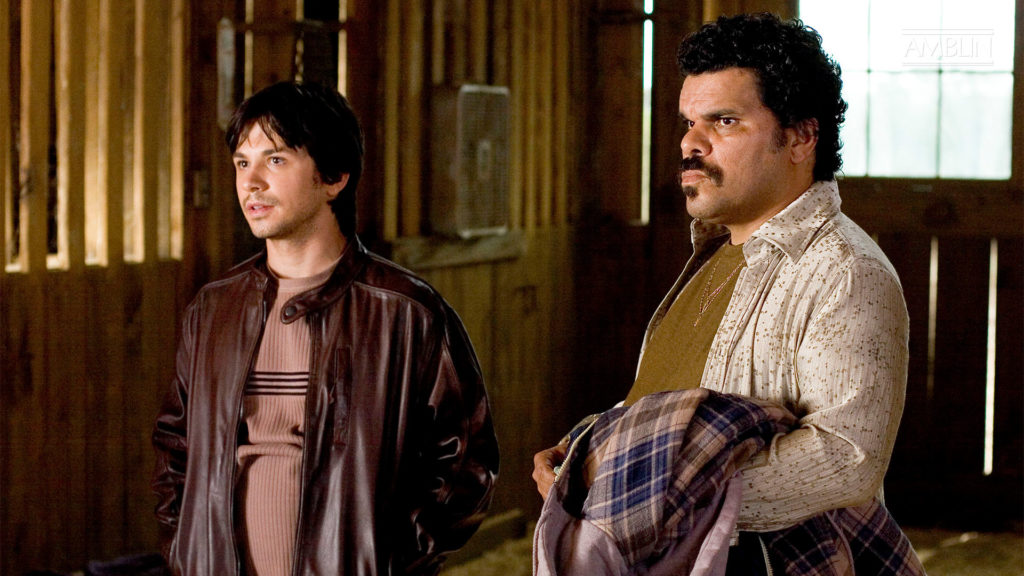 Actors
With Kurt Russell (Ben), Elisabeth Shue (Lilly-mom), Kris Kristofferson (Pops-grandfather), Luis Guzman (Balon) and Ken Howard (Bill), Dreamer loads up actors with Likeability Quotients in the 90th percentile. Even the bad guy, David Morse (Palmer), brings back fond memories of St. Elsewhere. This is a nice cast, all bent to the will and charisma of the puppy dog eyes of Fanning.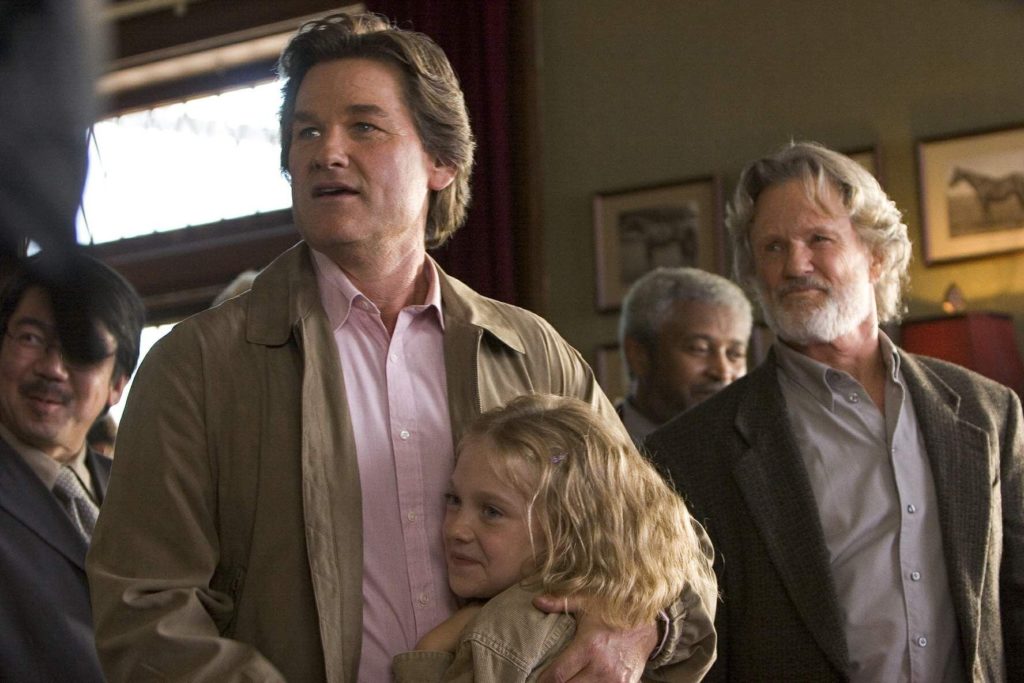 Final Thoughts
Dreamer gives the casual observer an glimpse into the cost of horse racing. Note a $750,000 athlete, $120,000 entrance fees, and $200,000 stud fees. If you have the money to participate in this sport, then you have the funds to maintain those magnificent white board fences we see as we drive through Kentucky. Is Dreamer formulaic? Yes, but it works.
"Lovely family film, which has a way of resonating in one's imagination for days." Seattle Times
"When she speaks about her horse, Fanning can make you believe that no moment like that ever happened before, on or off screen. Now that is breeding." Movie Mom
"It canters. . . gallops. . . .clears fences of familiarity with grace. It stands two hands above most flicks bred for families, stirring pleasure at its fine-muscled gait." Denver Post
Sometimes you have to go back to go forward.