From time to time, certain films like Downfall: The Case Against Boeing (hereinafter Downfall: Boeing) so outrage you that you want to get out your pitchforks and tar and feather someone. In this case Boeing avoids criminal prosecution by paying $2.5 billion in fines and compensation. The CEO gets a $62 million parachute package. That's a darn good settlement for killing 347 people, conspiring to hide design information from the Federal Aviation Administration, failing to train pilots on a new system, and then blaming the pilots for not being properly trained. Downfall: Boeing makes the case that greed is the reason.
Was the merger of McDonell Douglas into Boeing the beginning of a culture change of profit over safety? Did the rise of Airbus so shake the corporate hierarchy that safety was no longer the major concern? If there is any downfall to Downfall: Boeing, it is when it veers off course from its compelling story on the 737 Max and the flawed MCAS system. Boeing needed a new plane but didn't have 8-10 years for FAA approval. Over 30 years, design changes were made to the 737, so why not do it again? Approval times would be much shorter.
When you lengthen the plane and increase the size of the engines, then you alter the position of the engines on the wings. Fearing a stall, Boeing develops and installs MCAS (Maneuvering Characteristics Augmentation System). Yet, they don't bother to tell anyone, including the FAA and pilots, lest expensive training be required. The conspiracy begins. I give Downfall: Boeing 4.0 Gavels and it receives an 88% Rotten Tomatoes rating and a 7.5/10 IMDb score.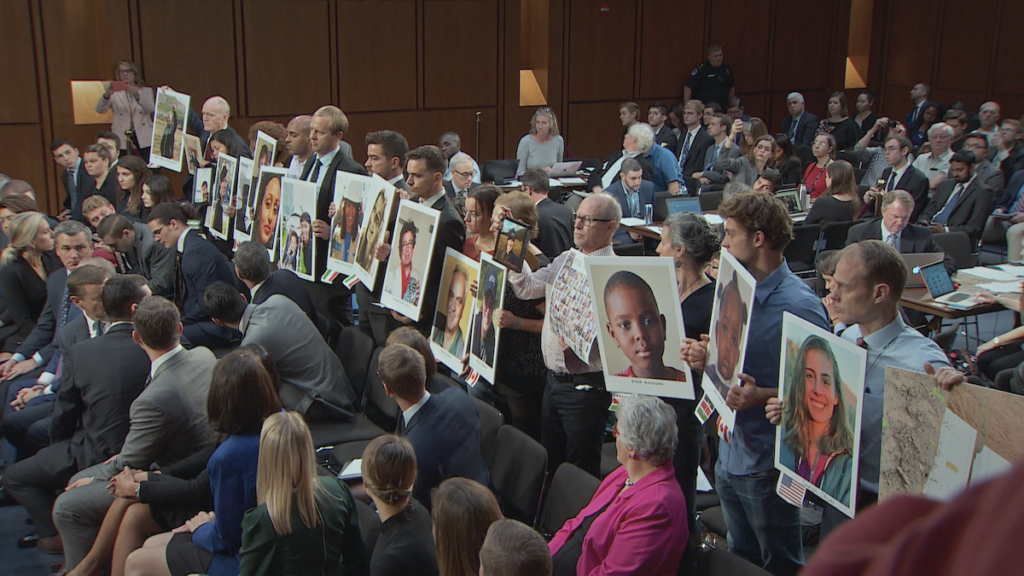 Plot
Lion Air, a low cost airline, received a new 737 Max in August 2018. Two months later, it crashed just after takeoff from Jakarta killing 189 passengers and crew. With a reputation of poor maintenance, Lion Air gets the blame along with the suggestion of poor quality pilots. The recovery of the black boxes tells a different story and leads to Boeing's public acknowledgement of MCAS. Boeing declares that properly trained pilots turn off MCAS if a problem occurs. Further, only a minor programming change fixes any problem. In very similar circumstances, on March 10, 2019, an Ethiopian flight crashes at Addis Ababa killing 157. The black boxes indicate the pilots did turn off MCAS. The congressional investigation begins on the 737 Max, now grounded worldwide.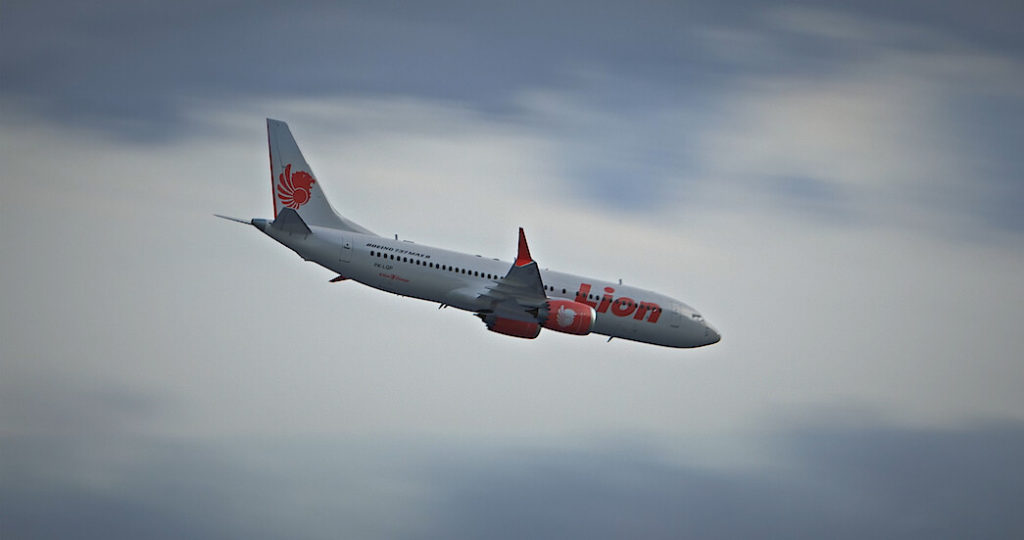 Actors
As a documentary, the viewer hears from the families of victims, past employees, Congressional and newspaper investigators, and pilots. Video of Boeing's CEO, Dennis Muilenburg (below), prove him to be the poster child for how not to respond to a crisis. One familiar face is Chesley "Sully" Sullenberger who testifies that "pilots should not be required to overcome design flaws." Rory Kennedy (pictured below), youngest daughter of Robert Kennedy, directs Downfall: Boeing.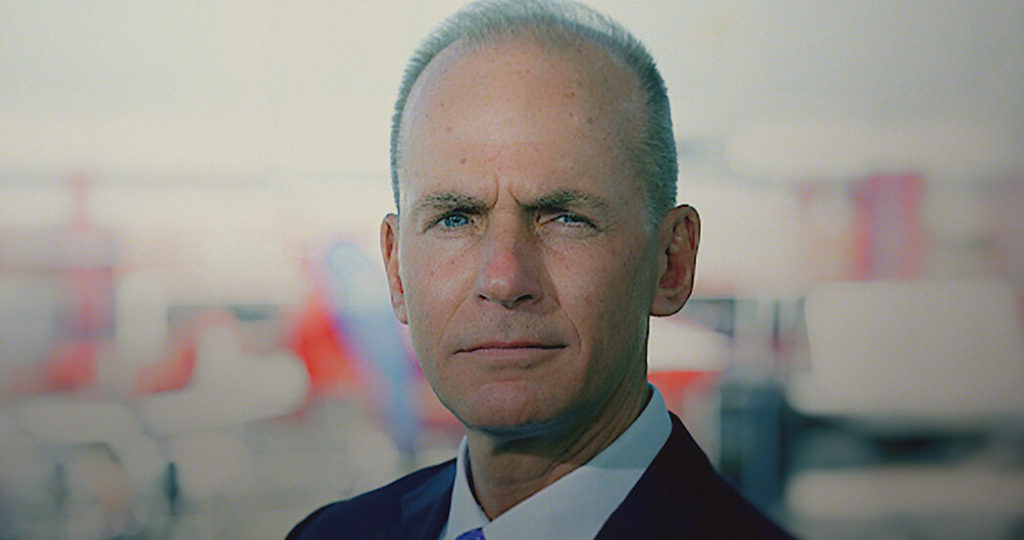 Final Thoughts
Boeing promised no additional pilot training for the new 737 Max. Lion Air asked for training anyway, and Boeing laughed at them. After decades of a stellar safety reputation, Boeing risked it all. As one reporter put it, "in modern aviation, new planes just don't fall out of the air." The 737 Max finally gets back in the air in November 2020.
"It is likely to leave viewers shaken, and it is always comprehensible, even in sequences that illustrate what the pilots saw in the cockpit." New York Times
"Downfall: The Case Against Boeing is so damning that it certainly won't help the company's share price. It may, however, motivate air travelers, on their next trip, to seek out an Airbus." The Daily Beast
Like The Looming Tower, Downfall: Boeing will get your blood pumping, and likely paying more attention to the type of plane on your next flight.