Like many other classic tales, Around the World in 80 Days plays out in five different movies and the same number of TV shows. The latest, on Sunday nights on PBS, tells its updated version over 8 episodes from January 2nd thru February 20th. No longer a story about three middle-aged white men, Ms. Fix is now a journalist seeking her own byline. Passepartout is still a valet but with a backstory so complicated that he commands much of the first episode. Does the world need another Around the World in 80 Days? Probably not, but then we didn't need The Great Race starring Tony Curtis, Jack Lemmon, and Natalie Wood. Who doesn't have fond memories of that classic?
Will Around the World in 80 Days (2021) be as good as the Oscar-winning 1956 David Niven rendering? The world has changed a lot since then, as has my memory, but I don't recall Phileas Fogg being so bumbling and unworldly. Still, who doesn't want to go on an adventure? First stop, across the English Channel to a rather unpeaceful Paris. Next week, over the Alps to Italy. Truthfully, after one episode, I have no idea how much fun this is going to be, but I have faith in Masterpiece. This trio certainly has potential. I give Around the World in 80 Days 4.0 Gavels and it has a 70% Rotten Tomatoes rating with a 6.3/10 IMDb score.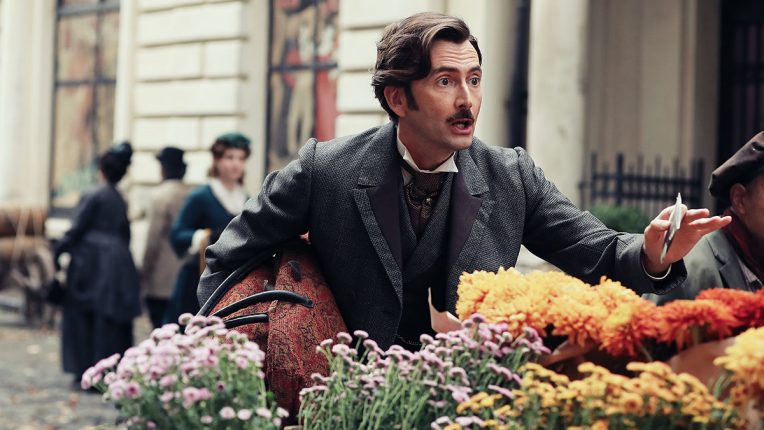 Plot
It's 1872 and the world is so advanced that the owner of The Daily Telegraph still won't give his daughter, Abigail, credit for her articles. On the other hand, with the completion of a railway across India, the Telegraph proclaims it is possible to circumnavigate the globe in 80 days. Phileas, already distraught by a postcard addressed to "Coward," brags at The Reform Club that he could do it. The bet with Bellamy set at 20,000 pounds, the man most unprepared for travel leaves London that night with Passepartout, a man on the run from the law. Over his better judgment, Bernard Fortescue grants Abigail an expense account to report on Fogg's exploits. The race is on!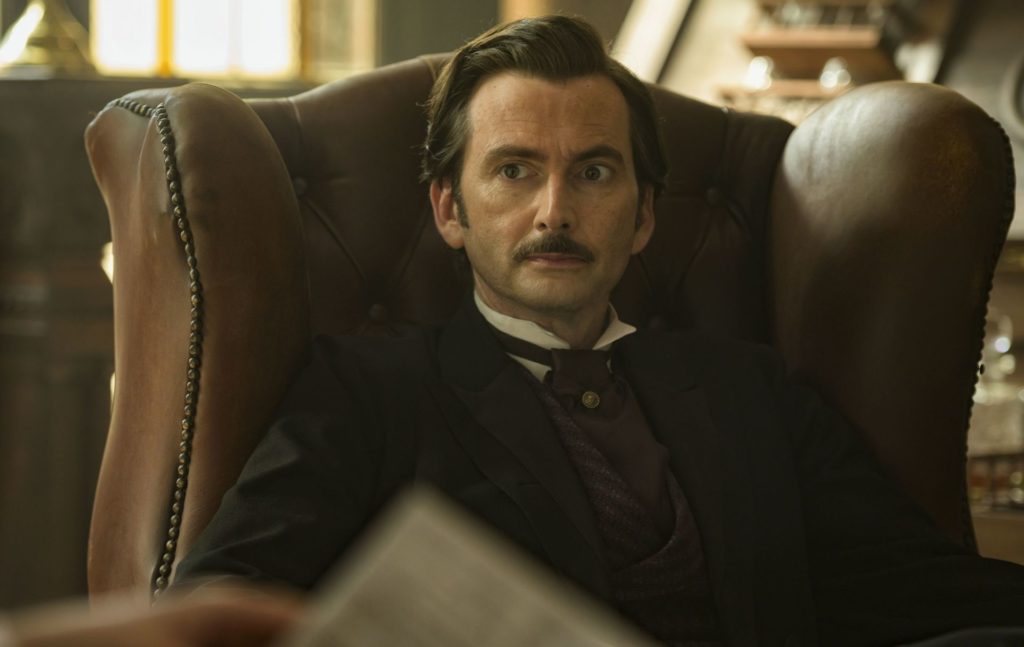 Actors
A favorite of British television, David Tennant appears in such shows as Broadchurch, Good Omens, and Criminal: UK. We've just begun to scratch the surface of his Phileas Fogg, but I'm certain he'll shine. Recently in Babylon Berlin, Leonie Benesch is our erstwhile journalist, Abigail Fix. Here's guessing she's much more than a love interest. New to me is Ibrahim Koma, a French actor playing Passepartout, a man with quite a past.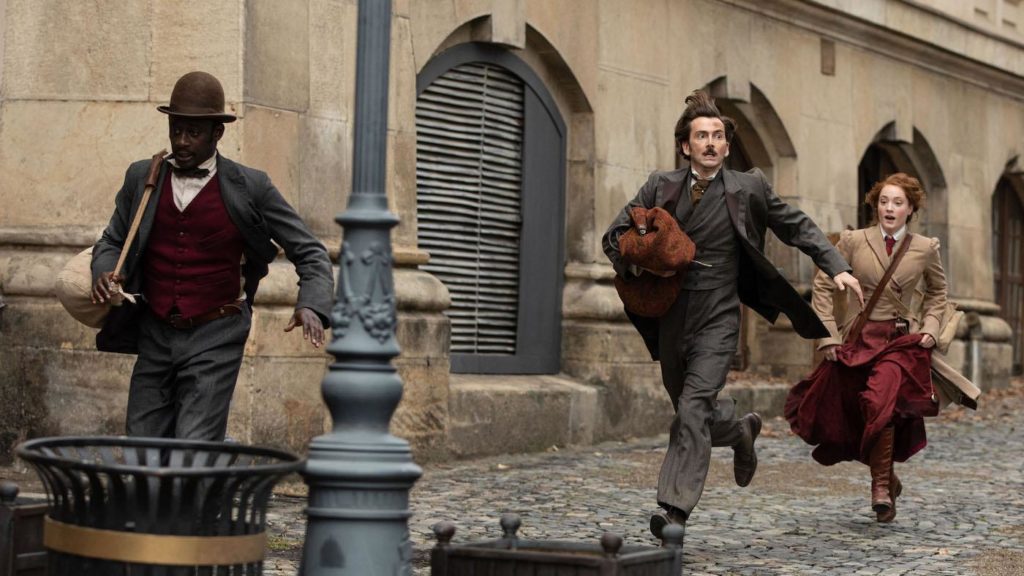 Final Thoughts
Twenty thousand pounds in 1872 is approximately $2,700,000 today, no small sum. As Fogg tosses his cookies on the Channel crossing, Bellamy's bet looks pretty safe. For the students of history, the first episode of Around the Word in 80 Days gives you President Theirs and the suppression of the Paris Commune. Your High School World History probably failed to cover that topic.

"The series is a charming festive adventure ideal for family viewing. It's chock-full of wonder, fun, and remarkable backdrops, so promises to be the perfect antidote to any dreary January lockdowns." London Evening Standard
"We are, of course, in a time where travel options are still being affected by the pandemic. What we can do is watch from home to understand why so many dream of seeing the world." Tell-Tale TV
What's unclear to me is that there is some suggestion of a Season Two. Do we strand Fogg and Company in New York over the winter? Surely, the producers understand Around the World in 80 Days did not take 400 days. Whatever, I'm in.