Why would anyone want to go to Vegas when Redshore City in Sing 2 is only a movie theater away? Over the Christmas 2016 holidays, $75 million Sing grossed $634 million. Was there any doubt there would be a sequel? Will it suffer in comparison? For music lovers, all you need to know is that the Audience rating sits at 98%. Virtually every scene has its own song, a virtual cornucopia of greatest hits. Would you like some U2, Elton John, Whitney Houston, Pharrell Williams, Halsey, Bono, and Billie Eilish? If you take the family to just one film this winter, let it be Sing 2. (Editor's note: Even though I slyly worked in the phrase Let It Be, that Beatles' hit is sadly missing.)
Underestimate Buster Moon at your own peril. In his new theater, built at the end of Sing, his merry band of singers break box office records. But, he wants more. Buster believes, deep inside, that his crew can make it in the big city, if only Jimmy Crystal will give them a chance. CEO of Crystal Entertainment, Jimmy looks for something new, something different. Moon's singers fail the test until Gunter blurts out his idea of a sci-fi musical starring the now-reclusive Clay Calloway. Will Moon be able to deliver a musical legend last seen fifteen years ago? Crystal gives him three weeks to put together a show. And, what a show it is! Sing 2 gets 4.0 Gavels and it receives a 70% Rotten Tomatoes rating with a very good 7.6/10 IMDb score.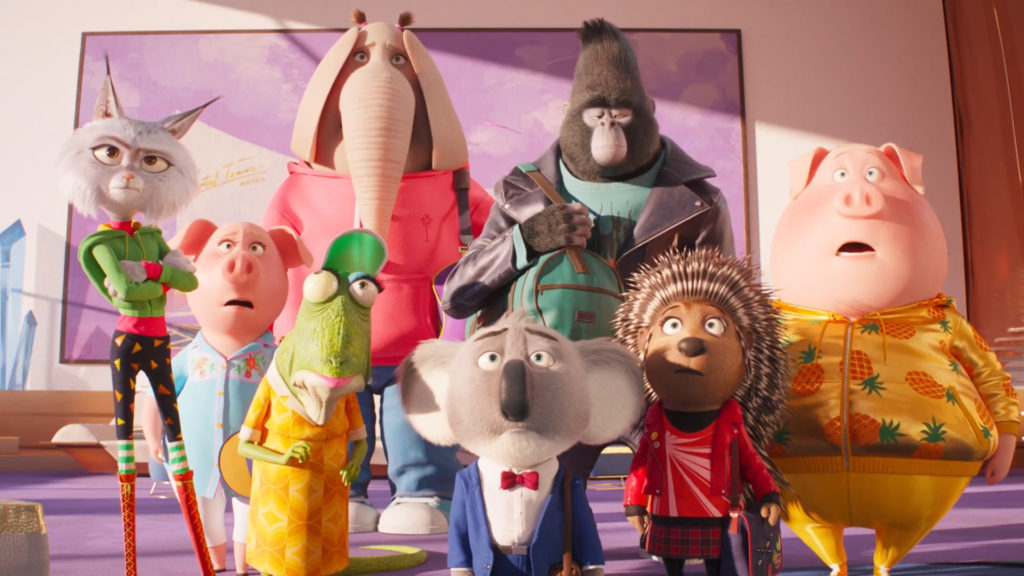 Plot
Rosita will be the star of Moon's extravaganza until acrophobia strikes. Jimmy Crystal demands his daughter, Suki, replace her. But, can she act? Johnny struggles to learn the dance steps under the tutelage of Klaus Kickenklober. Maybe street dancer, Nooshy, can help? Will the shy Meena be able to kiss Darius in an all-important love scene? After being kicked off Clay Calloway's property, will Miss Crawley be able to recover her glass eye? Most of all, will Buster Moon be able to survive the ire of Jimmy Crystal once he fails to deliver on his promises? Still, the show must go on!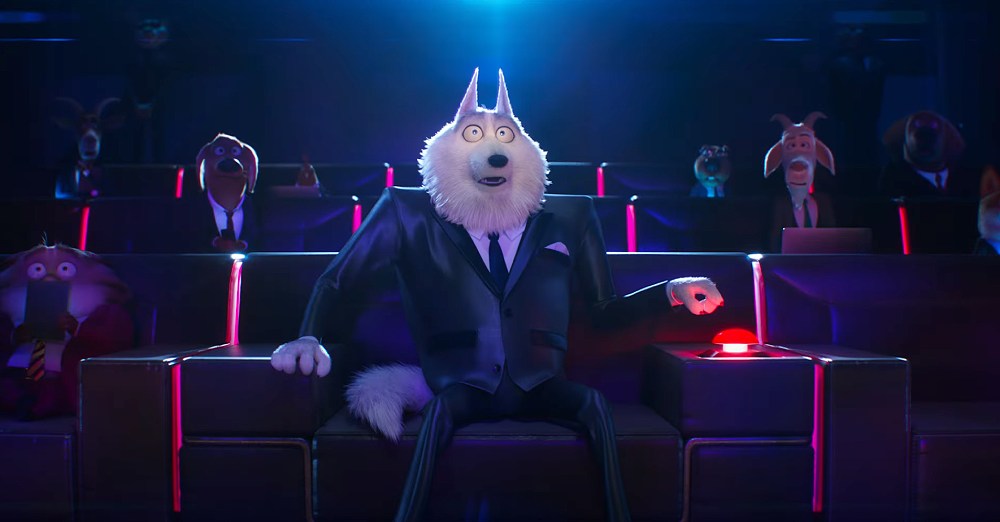 Actors
Matthew McConaughey (Buster Moon), Reese Witherspoon (Rosita), Scarlett Johansson (Ash), and Taron Egerton (Johnny) are just a few of the famous voices in Sing 2. With the exception of McConaughey, they sing. Bobby Cannavale (Jolt) voices the menacing Jimmy Crystal. And, Bono is the voice of the even more menacing Clay Calloway.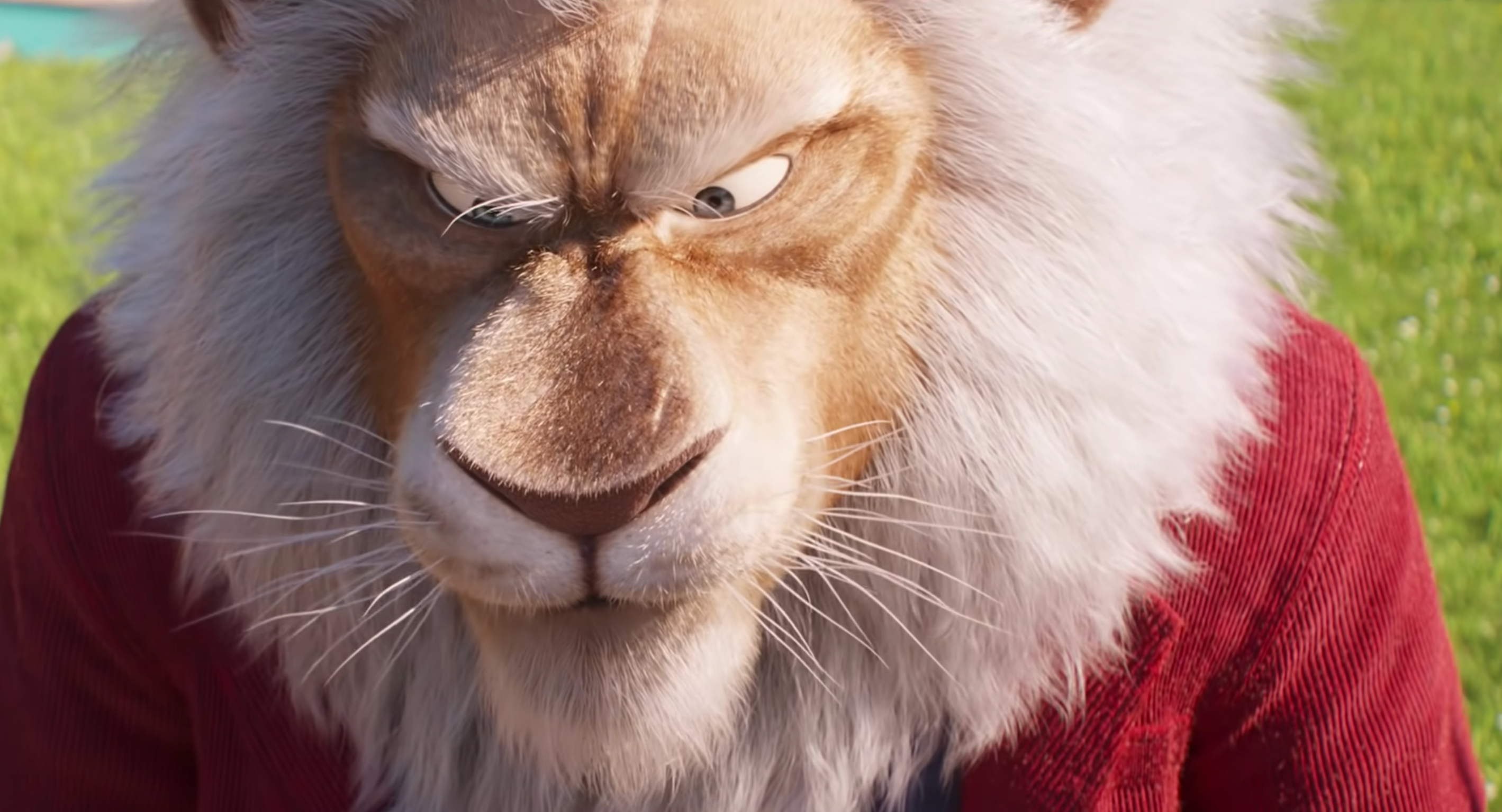 Final Thoughts
Would Jimmy Crystal really throw Buster Moon off the roof of his building? Does Buster have the intestinal fortitude to fire Suki? Can you really put together a Vegas production in three weeks? Is there such a thing as a sci-fi musical? For the answers tune in to Sing 2.
"Heart and humor that will delight young audiences while the parents will get a kick out of the eclectic mix of songs." Movie Mom
"It's a vibrant, amusing comedy whose story, from returning writer-director Garth Jennings, may be a bit overstuffed for its intended audience. Though that's not likely to hurt this peppy, often visually dazzling followup." Los Angeles Times
Bottom Line — "and a good time was had by all." Vegas glitz without cancelled airline flights. Go for it!