Christmas is Cancelled might as well be re-named The Catfight is On! If you are in the mood for a traditional Christmas film, look elsewhere. Available on Amazon, this one is so far under the radar, Rotten Tomatoes ignores it and it barely registers on IMDb. Seriously, I had trouble just finding pictures for this post. The opening scene presents the fakest snow you will ever see. It's raunchy, certainly not family entertainment. Yet, it's unpredictability makes it imminently watchable. The viewer expects Hallmark. The viewer gets Animal House?
One publication calls Christmas Is Cancelled "horrifying and hilarious." Emma and Brandy lived across the street from each other. They were best friends until Brandy stole Emma's crush. Now, years later, Emma's mother passed and taking care of her father (Jack) is her "job." Unbeknownst to her, Brandy and Jack started dating two months ago. No way is Emma going to allow Brandy to steal another man away from her. Game on! These ladies spare no insult as they seek to protect their territory. It's sort of like watching two young, female, Don Rickles go after each other without the underlying love. The scene in the beauty parlor, face-to-face, is truly cringeworthy, totally unexpected. Truly, Christmas Is Cancelled is for those with a warped sense of humor, not for everyone. Pleading guilty, I give it 3.5 Gavels and it receives a very early 4.7/10 IMDb score.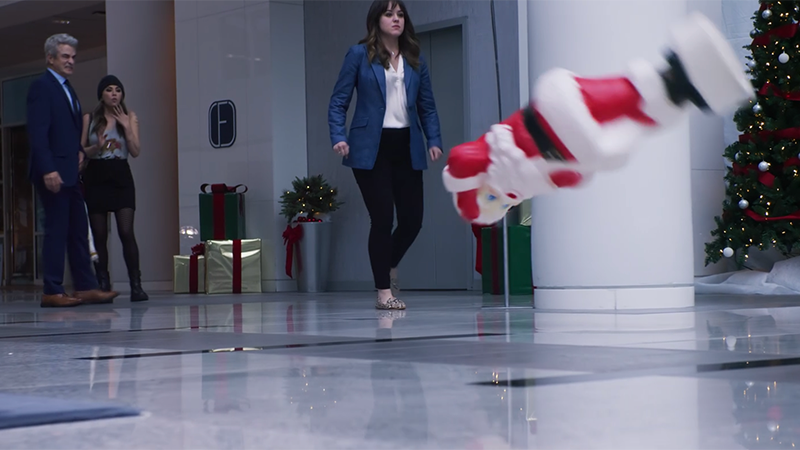 Plot
With only four days until Christmas, Emma has very little time to break up Brandy and her dad before Christmas is ruined. Perhaps it would be a good idea to bring Josh, Emma's former crush and Brandy's ex, to the traditional country club dance. When Josh and Jack hit it off, the sabotage does not go according to plan. So, let's invite Brandy's former high school detention friends to a Christmas Eve mixer with dad's co-workers. To Emma's dismay, people make a connection. If all else fails, why not try the Christmas Massacre?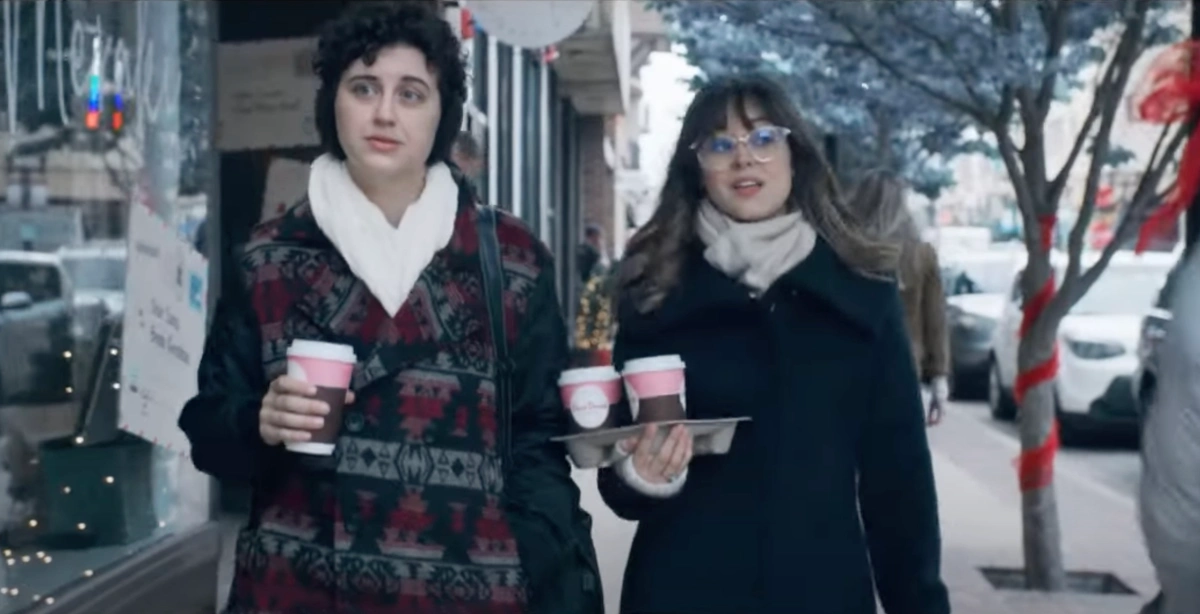 Actors
At age 58, Dermot Mulroney is the hot dad, Jack. Recently seen in Hanna, being caught in the crossfire of younger women is nothing new to him. Hayley Orrantia and Janel Parrish (Pretty Little Liars) play the two spitfire "frenemies", Emma and Brandy. Both have nice comedic timing. Emilie Modaff, Emma's gay friend, Charlyne, tries to bring some sense to the nonsensical.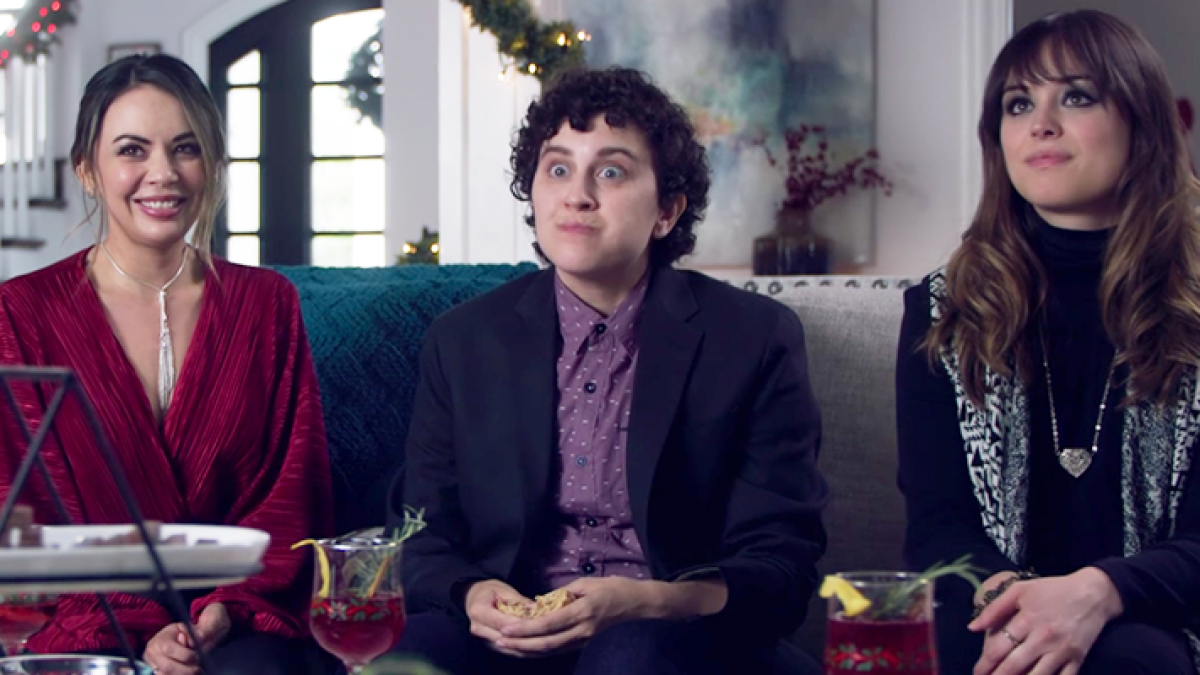 Final Thoughts
Eventually, Christmas Is Cancelled hits the Hallmark notes. "When you're in the right car with the right person, then the road is worth a few bumps." The vicious barbs not only fly at each other, but poor Josh suffers as much as anyone. Then again, don't underestimate Josh.
Should Jack be dating someone his daughter's age? "There are lots of reasons we don't work on paper. We're willing to take the risk."
Is the Christmas Day fiasco a function of "neuroses plus narcissism?"
Overall, Christmas Is Cancelled is different and, despite all its faults, deserves some credit. I'm out on a limb on this one.