Twas the night before Christmas and what should appear but Shaun the Sheep Christmas. Hot on the heels of Robin Robin, Netflix bring us another top-notch, stop action, 30 minute short. All I can say is several artists at Aardman Animations are getting fat bonus checks this Christmas. Thank you, Father Netflix. The mischievous sheep at Mossy Bottom Farm are at it again and you don't want to miss it.
The Farmer and Bitzer brew up an explosive elixir. Timmy gets kidnapped by the Mayor's son. Shaun and Company meet technology. In other words, Shaun the Sheep Christmas is a delightful and lovable feast for the eyes and mind. These are never just for the kids, even though nary a word is spoken. Colorful and creative, in fact, you will likely watch it twice. Each scene has more going on than the mind can comprehend, so detailed are the animations. I give Shaun the Sheep Christmas 4.0 Gavels and it receives a 7.6/10 IMDb score.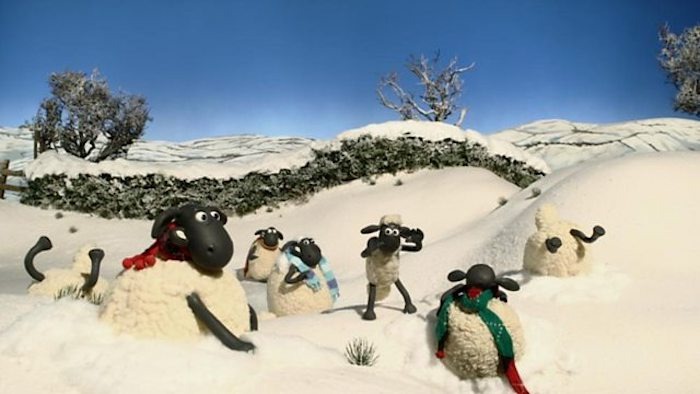 Plot
Where else would sheep get bigger Christmas stockings than at the farmhouse? When noise alerts the Farmer, Timmy hides in a package. Taking his brew to the town square, the package inadvertently goes along. As the Mayor lights the Christmas tree, his son grabs Timmy as a gift. Now, Shaun and his merry band must rescue the baby lamb. Smelling an escape, Bitzer must get the sheep back to the farm. The Mayor and his wife have no idea what is about to hit them.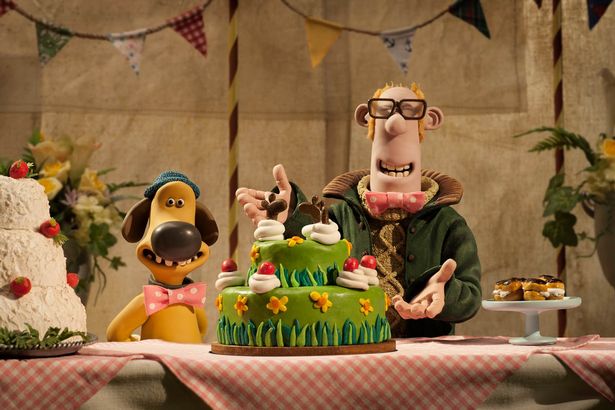 Actors
Other than a few grunts and wheezes, and maybe a sheep giggle or two, no voices used here. Use your imagination. The clay animation provides plenty of opportunity to put your own spin on each silly grin, shifty eyes, and wiggly nose.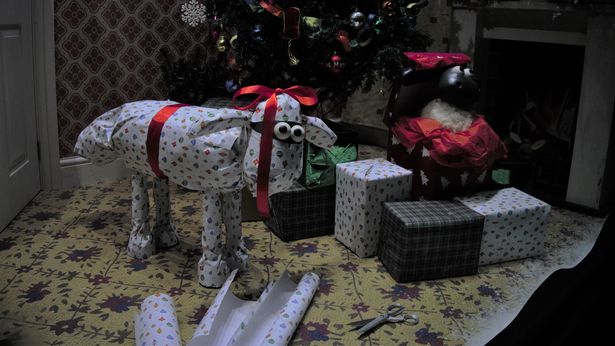 Final Thoughts
Sheep pretending to be snowmen, lamb pretending to be a robot, and an elixir-powered sleigh are just part of the fun of Shaun the Sheep Christmas. Moms will enjoy the roomba trying to keep the house clean as the sheep track in the snow.
"Timmy, for those unaware, is the tiniest sheep in Shaun's flock, as well as its biggest troublemaker. . . Only time will tell if The Flight Before Christmas joins the ranks of the greatest winter holiday specials of all time, but Shaun's 'silent' shenanigans have rarely (if ever) disappointed so far." Slashfilm.com
But I heard him exclaim as he drove out of sight, Shaun the Sheep Christmas will bring a good night!