And Just Like That . . . we have a revival of Sex and the City. Before HBO received 59 Emmy nominations for Game of Thrones (2011-2019), Sex and the City garnered 54 Emmy nods (1998-2004). It was must-see TV, if you had HBO, which I didn't. Part of the American culture, I've seen a few episodes, but certainly not enough to form an opinion, nor become attached to any of the characters. And Just Like That . . . I checked in to see what all the hullabaloo was about. Other than a vehicle to show off fashion, I was underwhelmed. Then again, Season One of Sex and the City only received a 44% Rotten Tomatoes rating crescendoing to 90% by Season 6.
Two of ten episodes of And Just like That . . . dropped December 9, the remainder weekly on Wednesdays through February 3, 2022. From my perspective, don't expect too much. In the first episode, there's lots of talk about gray hair. The second episode spends most of the time at a funeral service. If a goal was to grab a younger demographic, they've already tuned out, notwithstanding the sex word. These two episodes reminded me of the description of Seinfeld, i.e., "a show about nothing." Well, it is about getting older, but like Mrs. Fletcher, it has noting to add to the conversation. Unlike Mrs. Fletcher, since they love to show off their clothes, they do keep keep them on. I give And Just Like That . . . 3.0 Gavels and it receives a 64% Rotten Tomatoes Rating with a similar 6.2/10 IMDb score.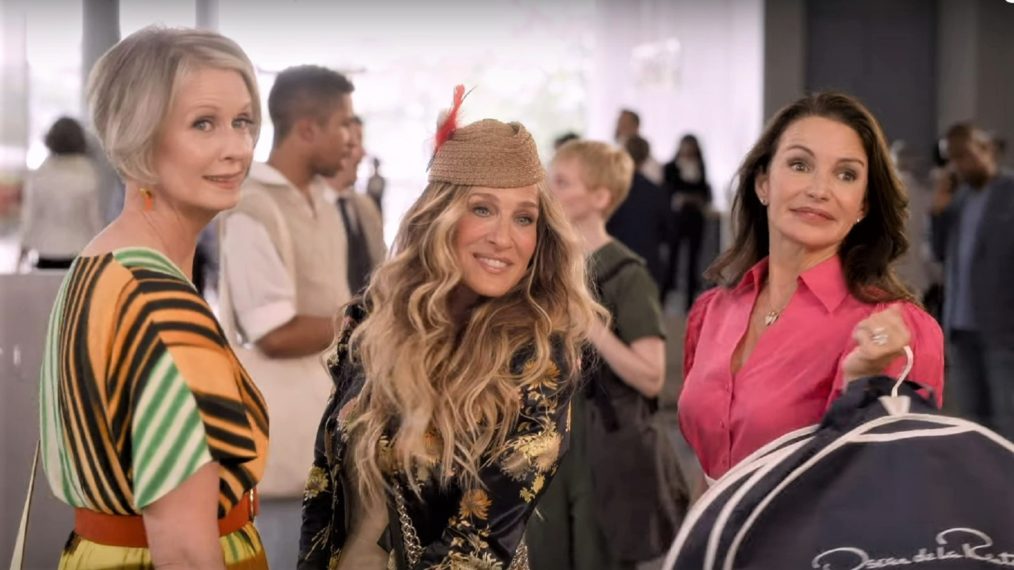 Plot
Estranged friend Samantha now living and working in London, Carrie, Miranda, and Charlotte meet for lunch. Carrie is now in podcasting, but employer Che Diaz needs her to up her "game." (Note: The former bouncer at a dyke biker club used an anatomic reference unsuitable for this column.) Dissatisfied with corporate life, Miranda wants a Master's in Human Rights to pair with her law degree. Her first meeting with her professor couldn't go worse. Finally, Charlotte lives to impress Lisa Todd Wexley, the chic lady in her neighborhood. Charlotte's daughter has a piano recital. Carrie attends, but Big stays home riding his Peloton. The consequence reverberate likely throughout the season.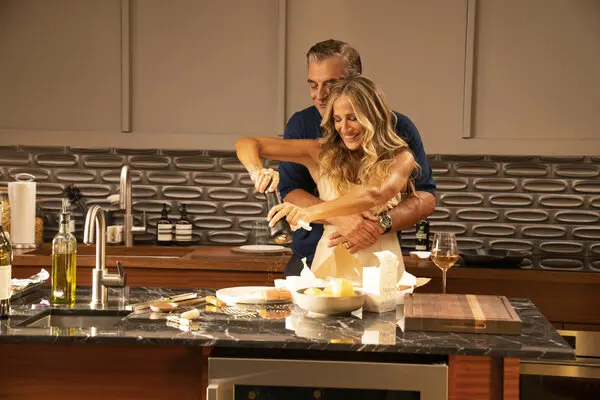 Actors
Sarah Jessica Parker, Cynthia Nixon, and Kristin Davis are back to reprise their roles as Carrie, Miranda, and Charlotte, respectively. Oddly, Sex and the City seems like the pinnacle of their career for each of them. Kim Cattrall, as Samantha, went on to bigger, though not necessarily better, things. I do note that all four shared the Golden Raspberry award for Worst Actress for Sex and the City 2 (2011). In And Just Like that . . . , the three lunch partners appear snobbish. Would you really want to hang out with them?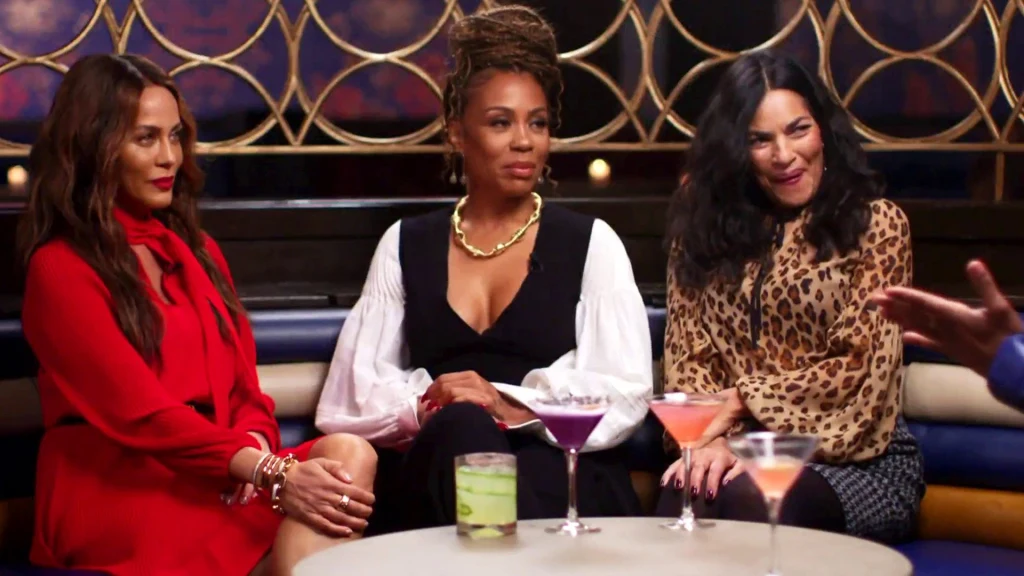 Final Thoughts
Spoiler alert: Big dies at the end of Episode One. Carrie walks out of the funeral home sneering that "Big would hate this. It's about old people and death." Yes, Carrie, that's usually what happens at a funeral home. Warning: The funeral is even worse, a couple of nonsensical speeches and several confrontations. Perhaps this all leads to a new beginning for Carrie but it was the nail in the proverbial coffin for me.
"Nearly a quarter of a century later, And Just Like That affirms that Carrie, Charlotte and Miranda failed to mature into women any sane person would want to spend time with, let alone to grow up to be." Salon.com
"Modernizing the original's much-beloved and extremely glamorous world has for some reason meant making it drearier, more awkward, and overall less joyful to inhabit." BuzzFeed News
And Just Like That . . . I won't be watching anymore episodes.