From the directors of Free Solo comes an equally compelling The Rescue. Already the winner of five major awards, The Rescue tells the story of the soccer team trapped in a cave in Thailand in 2018. To be more precise, it's the story of the rescuers during the 18 day ordeal. Why the rescuers? National Geographic secured the rights to their story while Netflix, presumably with much deeper pockets, purchased those of the team. Overall, it may not be quite as nerve-wracking as Free Solo, but any slight difference is made up for in heroism.
In June 2018, monsoon season in Mae Sai, Thailand is still one month away. Why shouldn't the Wild Boar soccer team and coach celebrate a birthday in the cave? Formed of limestone, water begins pouring in from everywhere. The Thai Navy Seals arrive, though ill-equipped for cave diving. Vern Unswerth, the crazy foreign caver who knows the cave better than anyone else, advises those in charge they need expert cave divers. The boys are not missing, They are trapped. A call goes out to England to Rick Stanton and John Volanthen. Arriving on Day 5, they find chaos. Flooding is getting worse. Little do they know how much more difficult, even hopeless, it is about to get. I give The Rescue 4.5 Gavels and it receives a 96% Rotten Tomatoes rating with a very good 8.4/10 IMDb score.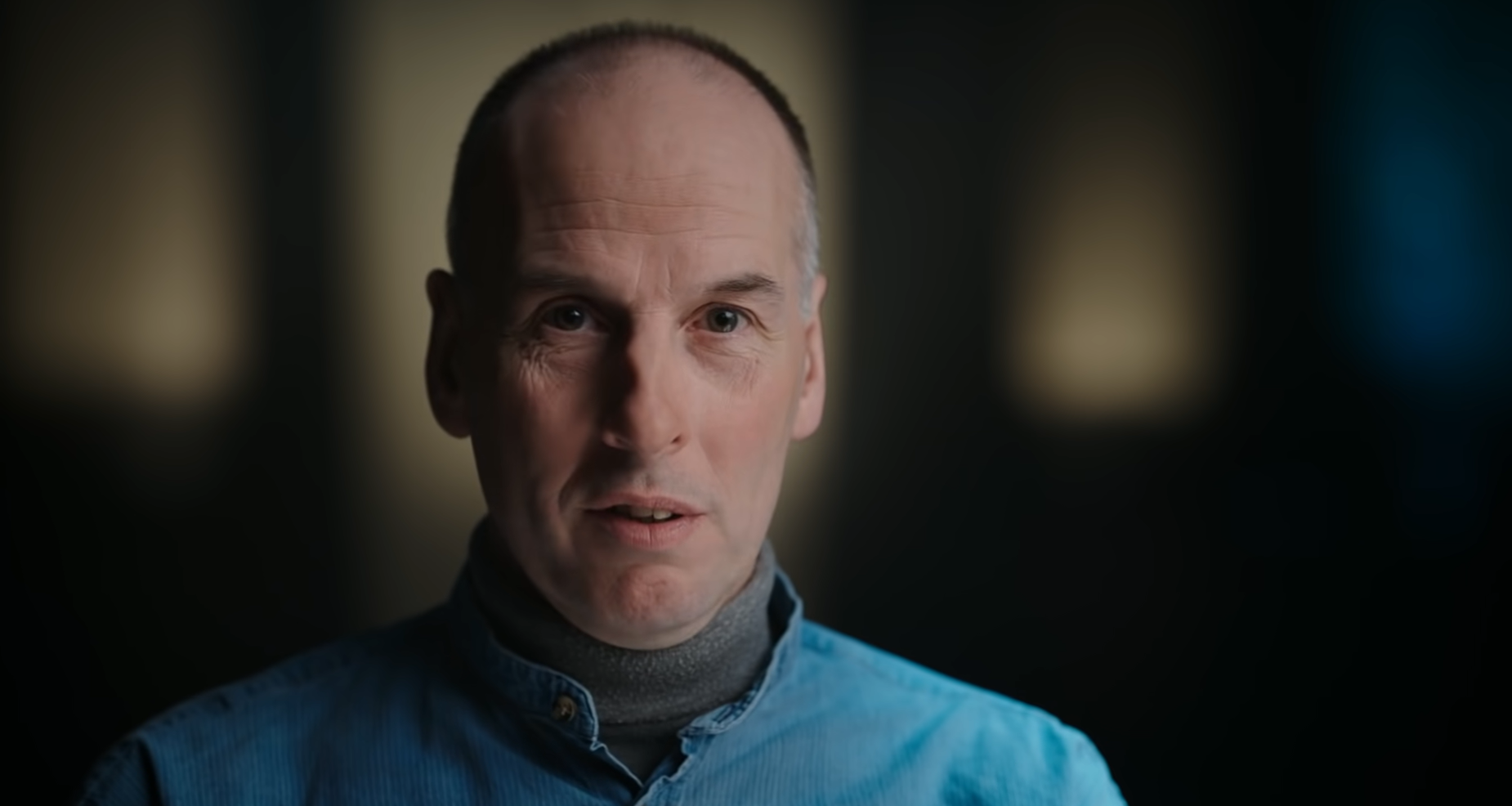 Plot
Rick and John, two scruffy looking middle aged men, do not make a great first impression on the elite Thai Navy Seals. Derek Anderson, an American military diver just in Japan, surveys the dangerous conditions and wonders why anyone would cave dive for fun. On day 6, the water rises so fast that four pump workers become trapped. Although only 30-40 seconds of underwater diving is needed for rescue, each panics, nearly costing their lives. On day 9, certain that this is going to be body recovery only, and running out of oxygen, the two men press on one and one-half kilometers from the opening. A pungent smell hints they are close. All thirteen are alive. Finding them is the easy part. No one has any idea how to get them out.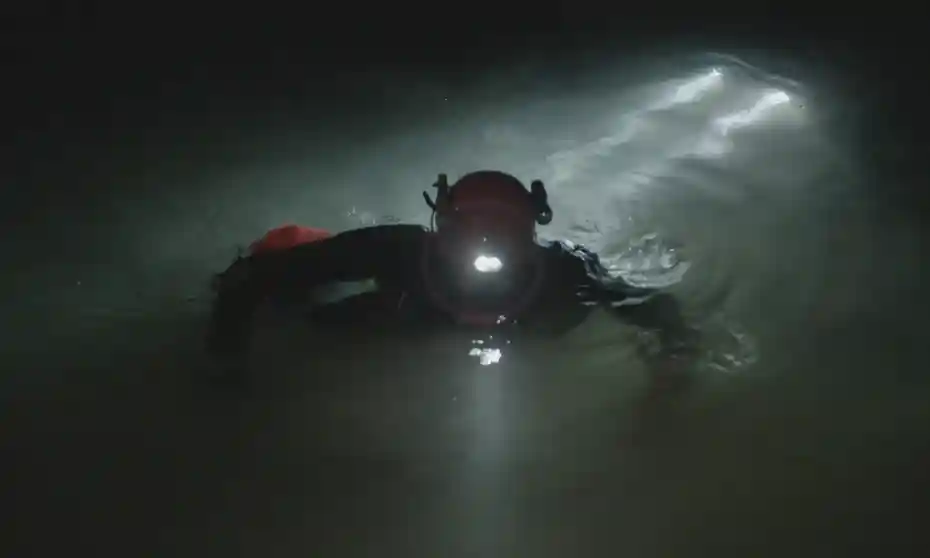 Actors
Real-time footage, re-enactments, and interviews with participants make up The Rescue. Hundreds of volunteers from all over the world assisted in this deliverance. When all was thought lost, a local monk, much revered, offered hope. Not only did he proclaim the kids still alive, did he make the rain stop? Faith, being what it is, the children appreciated bracelets blessed by the monk, even though rescue was still days away.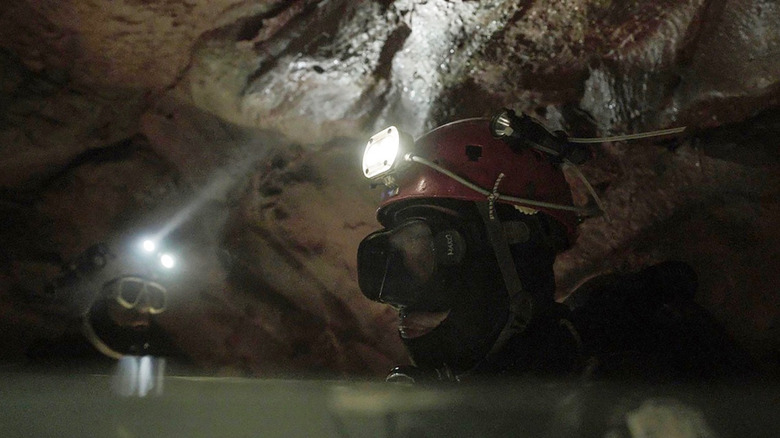 Final Thoughts
Now with food, oxygen levels become problematic for those in the cave. Forecasters predict the monsoons will soon arrive. Rick floats the idea of tranquilizing the kids to avoid panic as they travel underwater. Doctor, friend, and fellow diver, Richard Harris, thinks he's nuts. An acquaintance reminds them that public sentiment could turn on a dime and that the Thai penal system can be unforgiving. What if there is no other option? The drugs of choice are Xanax, Atropine, and Ketamine. Viewing what the divers saw, maybe sleep was for the best.
"As with Chin and Vasarhelyi's previous films, ignore any instinct you may have to pass up this movie because it sounds too hyper-specific: an activity you're not really that interested in, and a story whose ending you've already heard." Washing ton Post
"The sheer logistics are so absorbing that the raw emotion rears back almost unexpectedly – and without a hint of sentimentality." Financial Times
Now available on Disney+, The Rescue ends with the perfect song "Anything is Possible." For those interested, Netflix' version will appear as a miniseries next year.