Admitting that you are Listening to Kenny G just sounds so uncool. While his music is soothing, maybe even romantic, he seems so bland. Certainly, as a musician, he doesn't give off the the vibe of a Herb Alpert. Remember the Tijuana Brass? So, why in the world would I want to watch the documentary Music Box: Listening to Kenny G? It turns out that the best selling instrumentalist of all time is quite controversial. I was wrong. Listening to Kenny G was not only enlightening but also quite enjoyable.
The first thing you notice about Listening to Kenny G, oddly enough, is the director's name, Penny Lane. As near as I can determine, she has yet to do a documentary about the Beatles, but she did do one about Richard Nixon. Still, music must run through her blood. Why did she pick Kenny G? Because he's both loved and hated. How could anyone hate such a benign sax player? He's just a Jewish kid from Seattle. At 17, he's plays well enough for Barry White's orchestra, yet he graduates college as a Phi Beta Kappa in accounting. He practices three hours per day, but still may be the best golfer in the music world. He's sold over 75 million records and still found time to become a pilot. Perhaps we all should have been Listening to Kenny G as he was one of the ten original investors in Starbucks.
Clearly, there's more to this man than meets the eye. I give HBO's Listening to Kenny G 4.0 Gavels and it receives a 7.7/10 IMDb score.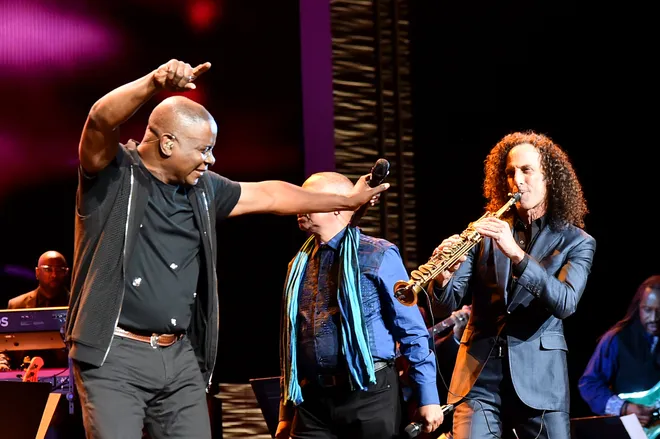 Plot
Jazz band practice started at 7:00 AM. As a result, young Kenny Gorelick never used the front entrance to his high school. Later, "discovered" by Clive Davis, he's paired with black jazz artists. Finally, in 1986, a small hit gets notice by the folks on the Johnny Carson Show. Booked to play that hit, he's determined to play Songbird instead. From that springboard, the song became No. 4 on Billboard's Hot 100. But, is he Jazz or something new, now known as Smooth Jazz? Largely ignored by the "real" jazz folks, Kenny G ignites a firestorm by playing a duet with Louis Armstrong. How dare he defile the legacy of The Greatest? The battle for the soul of Jazz is on!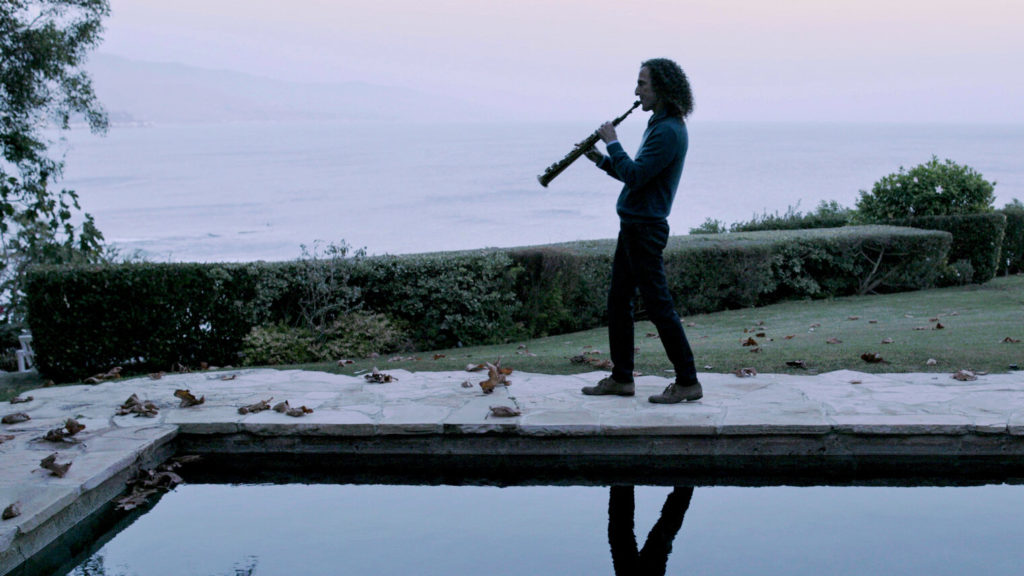 Actors
Unabashedly proud of his work ethic, a confident Kenny G (A Bad Mom's Christmas) makes the film. Penny Lane does not make hagiographies like RBG. Still, he comes off very likable and supremely optimistic at best, overtly misunderstood at worst. Parents will approve of his comment that it "never hurt his kids to see him practice, practice, practice." It's a touching moment when the principal of his old high school pays tribute by allowing Kenny G to place some words of wisdom on the hallway wall.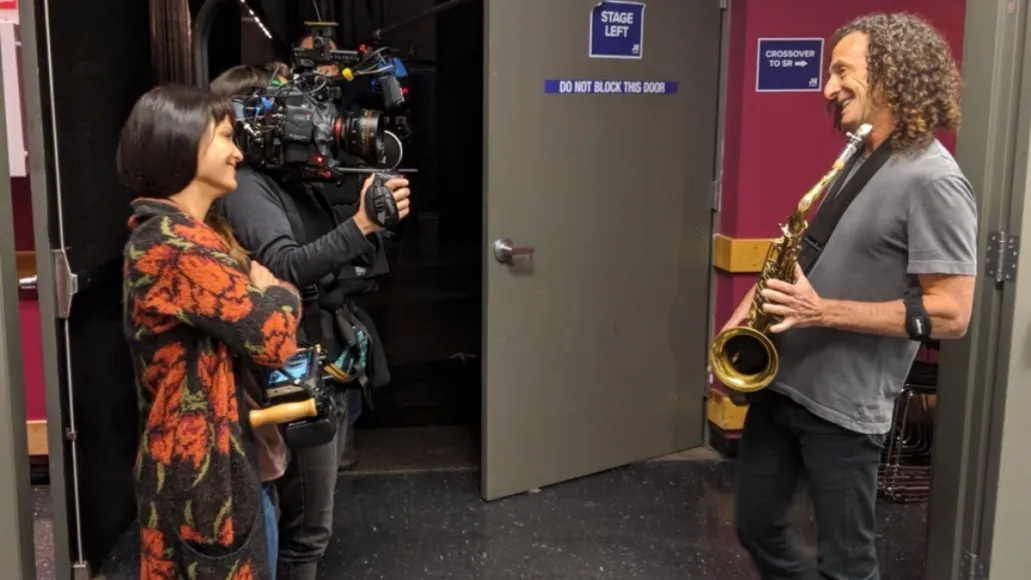 Final Thoughts
By Listening to Kenny G, are you into his "emotional vulnerability?" Or, are you an "accomplice to his appropriation of the black man's music?" Deeply divided, the authorities of Jazz are happy that Kenny G brings millions of listeners to Jazz while decrying that he is not really Jazz. For his part, Kenny G admits he has his own style, admits he's influenced by the Jazz greats. Overall, he must be cool if Kanye West invites him over to serenade Kim on Valentine's Day. And, now, he's the King of Twitter memes. Ya' gotta' love a man or woman who can re-invent themselves.
"As a music industry story, Kenny G's rise, engineered by the mogul Clive Davis but at times bucked by the artist himself, is fascinating. The analysis of the link between what makes Kenny G a star and what makes him annoying is spot-on — particularly in its treatment of his relationship to jazz." New York Times
"As presented by Lane, Kenny G (born Kenny Gorelick, a self-described Jewish kid from Seattle) radiates a bit of Tom Cruise's bland yet undeniably effective relentlessness." RogerEbert.com
For some unknown reason, the Chinese adopted Going Home as their national end-of-the-workday song. Kenny G will not be Going Home anytime soon.