Frankly, I took one for the team in Home Sweet Home Alone. Risk-averse, when I see a 16% Rotten Tomatoes rating and a nearly unheard of 3.6/10 IMDB score, I avoid it like a Hallmark Christmas film. Yet, the lure of yesteryear, and Disney+, was too strong. Just how bad could it be? First, some history. Home Alone was certainly not a complete winner with the critics as it received only a 66% RT rating, followed by HA2 at 34% and HA3 at 29%. Still, Home Alone made $476 million on an $18 million budget, HA2 made $359 million on a $28 million budget before HA 3, with a different cast, plummeted to $79 million on a $32 million budget. As the snobbish rich uncle in Home Sweet Home Alone notes, "I don't know why they re-make the classics. It never goes as well as the original." How true!
Why does Home Sweet Home Alone fail so miserably? Foremost, Kevin McCallister (Macaulay Culkin) was alternately mischievous and sweet. Max Mercer mostly annoying and tedious. Then, he is no different from his family and the McKenzie family. Aren't there supposed to be likable characters in a comedy? While the writers want the viewer to sympathize with the McKenzie "thieves," their sudden mood changes lack any credibility. Are they innocent victims or snarling felons? Mostly, Home Sweet Home Alone is a series of pratfalls. By my count, Max uses at least sixteen different methods to fend off his intruders. The repetition becomes overly monotonous, nothing new to be found. I give the movie 1.0 Gavel.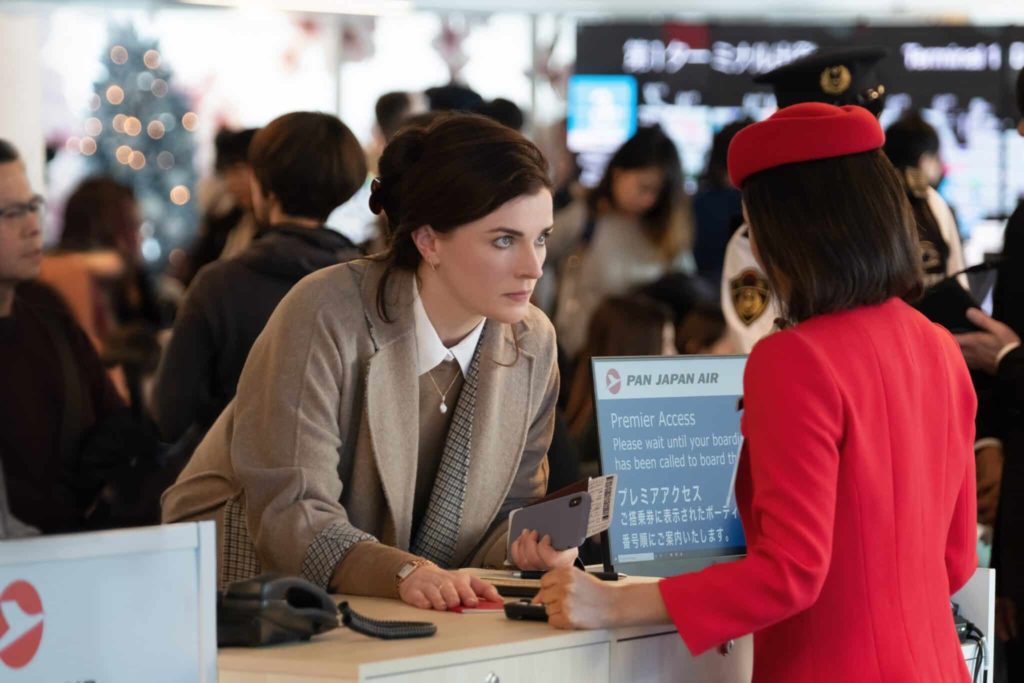 Plot
A data migration manager, Jeff McKenzie's services are no longer in demand. He, and wife, Pam, must sell their Winnetka, Illinois house. Clearing out closets, Jeff finds an old porcelain doll that a would-be buyer (Carol Mercer) advises him may be worth over $200,000. When the doll comes up missing, Jeff and Pam suspect Carol's son, Max. Determined to retrieve it to save his family's house, Jeff arrives as the extended McKenzie family leaves for Tokyo. Left behind due to an airline mix-up, ten year old Max is Home Sweet Home Alone at Christmas. Jeff and Pam are about to meet the clever Max.

Actors
Was there really any acting in Home Sweet Home Alone? Devin Ratray (shown below) from the original is a nice addition, though he's now a police officer who refers to his brother, Kevin. Archie Yates plays Max, wholly unconvincingly. Rob Delaney (Tom and Jerry), as Jeff, is a favorite of directors. I'm not sure why. I thought Ellie Kemper (Secret Life of Pets 2) might save the film as Pam, a teacher with some common sense. Wrong again.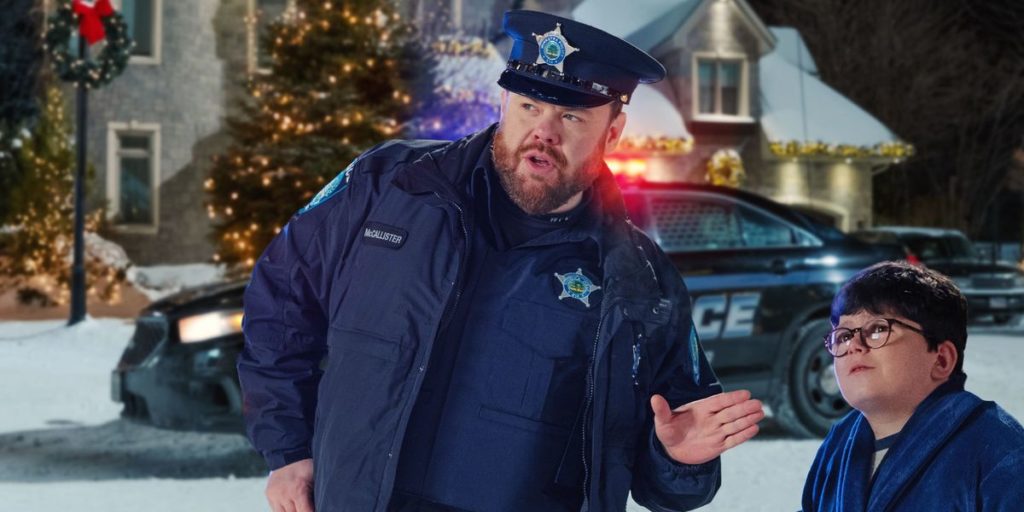 Final Thoughts
Carol Mercer reminds Max that Christmas is the time to spend with family even if they make you "anxious, furious and insane." Sorta' like watching Home Sweet Home Alone. Kenan Thompson keeps popping up as the McKenzie's real estate agent, for no apparent reason, adding nothing to the movie. Jeff asks "is it a crime to steal something that was taken from you?" "Remember O.J.?" replies Pam.
"Who's the real victim here? The audience." New York Times
"Home Sweet Home Alone is wack and not even worth the time it takes to hit the play button on the app. Not worth having the kids watch in the car. Not on a plane. Just an utter disappointment." idobi.com
As the characters argue whether a blizzard is better described as Snowmageddon or Snowpocalypse, the viewer might wish for an avalanche. Home Sweet Home Alone would be better covered up and left without a trace.