Nash Bridges (2021) would be a nice trip down memory lane except I didn't watch the show back in the 90's. Still, given the choice between another Christmas film and Don Johnson, I decided to check him out. After five years of Miami Vice, Johnson tired of the sullen Sonny Crockett. He was ready for a character with a quip, ready for some fun. In Nash Bridges, Johnson mined gold in San Francisco. At its peak, it received a $2 million/episode budget and 8,000,000 viewers per week. Why do a sequel movie on the USA Network? "I was curious to see if I could capture that kind of lightning in a bottle again."
Twenty years later, San Francisco and the Special Investigations Unit are nothing like the former show. It is that difference that Nash Bridges highlights. He still has his Barracuda, while his fellow detectives ride their computers. Joe Dominguez, his old partner, now runs a Marijuana shop. He will not pass the Department drug test. The boss, Steve Colton, hates Nash, who, of course, flirts with the Department psychiatrist, Colton's sister. In his entire time with the Department, Colton has yet to pull his gun. Bridges fires his in the first five minutes. And, the tough guy in the Department is a trans girl. Overall, Nash Bridges never misses a chance to poke fun at the new woke SIU unit. If only the script was a little better. I give the film 3.0 Gavels and it receives a 6.6/10 IMDb score.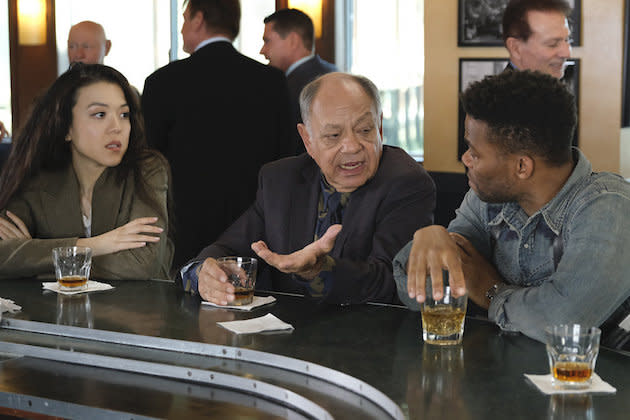 Plot
Chasing a suspected pedophile, a stray bullet explodes a gasoline tanker in downtown San Francisco. The brass unhappy, Bridges gets suspended. One year later, a series of unsolved murders demands action by the SFPD. Despite the protestations of Colton, Capt. Lena Harris asks Bridges to return. Bridges needs his old partner, Joe. Soon, two more bodies are found adjacent to an arcade. Murder games, Ukrainian smugglers, and Chinatown gamblers don't appear to have a connection. The man whose "face means trouble and paperwork" is about to cause heartburn for Harris and Colton.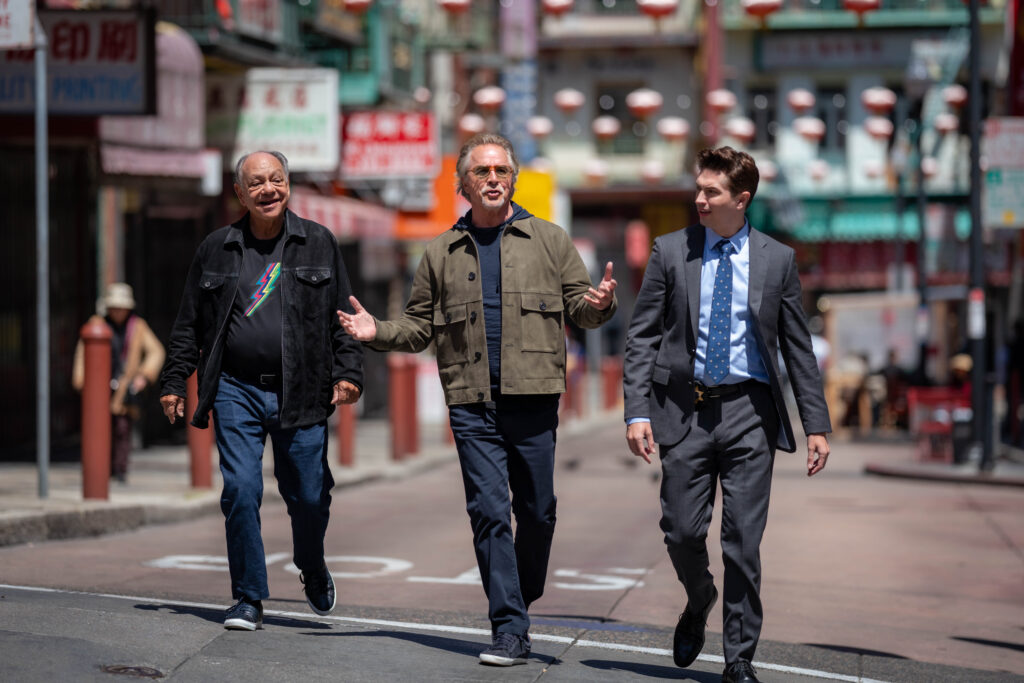 Actors
Soon to be 72, Don Johnson (Knives Out) seems a tad old to still be fist-fighting and flirting with the much younger doctor. The scene stealer is Cheech Marin (The War with Grandpa) who as, Joe, no longer has to pretend. He gets to be what he's always been, a stoner. For the most part, this is a solid ensemble cast. Angela Ko stands out as Inspector Ellie Tang.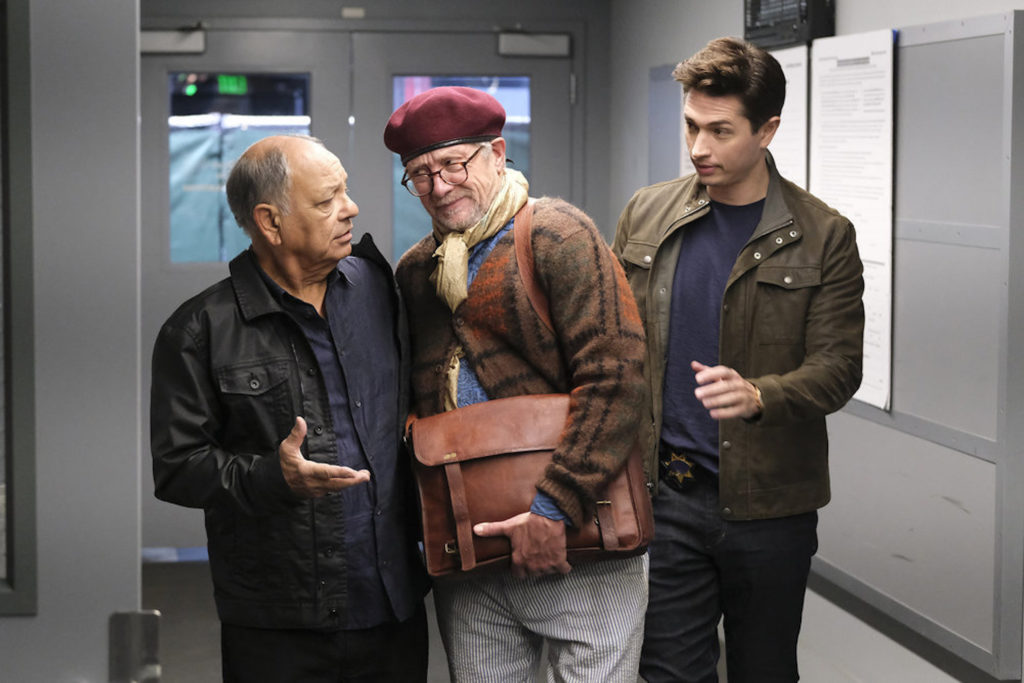 Final Thoughts
Colton calls Captain Harris by her first name because titles are too authoritarian. Then, as Nash Bridges steals Colton's parking space, he's reminded that "in a world with no titles, is it really anyone's space?" In an otherwise mediocre crime story, it is this culture clash that provides the entertainment.
"In 2021, Nash Bridges is a bit nostalgic for USA . . . Johnson is betting that viewers will turn out. 'I thought, especially during this time, it can bring some joy and action,' he says. 'Comfort food': That's how I'm referring to myself these days.'" TV Insider
"We see Nash this go-round struggling much like with Clint Eastwood as Dirty Harry in The Enforcer, struggling with adapting to the times." 411Mania
Will Nash Bridges now get a revival series? Perhaps, if Johnson can find a way to lower the production costs. Sadly, it's so much cheaper to produce The Bachelorette.