Turner & Hooch (2021) is no Turner & Hooch (1989). To be fair, Hooch carries the show while Turner is no Tom Hanks. Tom was 33 at the time and looks even younger (see below). By then, he'd already starred in such hits as Splash, The Money Pit, and Big. The beloved original earned $71 million on a $13 million budget. With Disney+ needing to fill air-time, why not re-boot this hit? After three of twelve episodes, not only is Josh Peck no Tom Hanks, he's no match for Hooch. Of course, that's the set-up. The tidy, buttoned-down Turner vs. the messy, slobbery Hooch. But, when I say no match, it's not their "lifestyle," it's the demeanor. Hooch is the clear alpha in this relationship.
Each episode of Turner & Hooch is 45 minutes with a self-contained plot overlain with a continuing story about Turner's father. Scott's dad was a police office in Cypress Grove and the owner of the first Hooch. At his death, Scott Sr. was investigating a number of criminals seemingly unconnected. Scott's sister, Laura, thinks her father was on to something while Scott is skeptical. Although clearly intended to tie the series together, at this point, it is a distraction. Is this a comedy or a drama? Mostly, it's just silliness. I give Turner & Hooch 2.5 Gavels and it receives a 57% Rotten Tomatoes rating with a 6.6/10 IMDb score.
Plot
In her 27th week of pregnancy, U.S. Marshal Jessica Baxter mentors the rookie, Scott Turner, Jr. Determined to make a name for himself in the Marshal service, he has no time for his dad's bequest, the seemingly untrainable Hooch. Erica, a K-9 explosives detection expert, offers to help train Hooch while hoping to catch Turner's eye. Initially, unconvinced that Hooch should be on station, Chief Mendez establishes Turner & Hooch as their first K-9 unit after a successful operation with the FBI. Is there a bond between this man and this dog or is their success just dumb luck?
Actors
As badly miscast as Josh Peck is, the opposite is true of Carra Patterson. Her humorous touch as Jessica almost makes the show worth watching. Likewise, Vanessa Lengies (Glee) pours it on as the lovelorn Erica. Will her character get tossed aside as ex-girlfriend Brooke Mailer now works in the same building as an Assistant DA?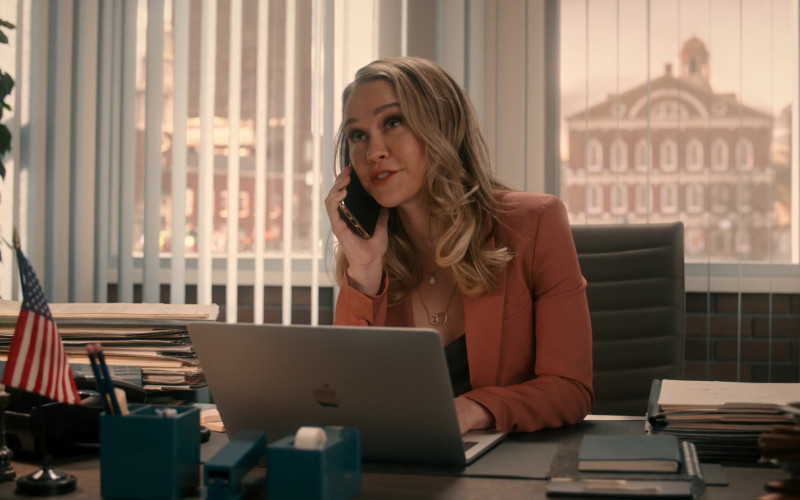 Final Thoughts
With the likes of Doogie Kamealoha, MD and now Turner & Hooch, is Disney bereft of new ideas? Are they so desperate for material that re-hashes are all they can put out? Surely, their library is large enough that re-runs would be preferable.
"Turner & Hooch could deliver a solid family dramedy or a mindless action-comedy; by trying to be both, the show ends up neither." AV Club
"We'll be honest here: We're recommending Turner & Hooch mostly for the dog." Decider
This series is ripe for a lot of dog jokes, most of which would be a disservice to dogs. In other words, this one is a real barker.