How did Michael Schumacher become the world's first billionaire athlete? Imagine being paid $8 million over three years for wearing a 10 x 8 centimeter ad on your racing cap. Well compensated, but also picture an athlete donating $50 million to various charities from 2002 to 2006. If you are a Formula One race fan, maybe you knew this. If you watched Schumacher, a documentary on Netflix, you know none of this. Basically pieced together with archival footage and interviews, after 112 minutes, the viewer is left puzzled. There must be much more to one of the greats of all time than this portrayal.
For the uninitiated, Schumacher suffered a near life-ending skiing accident in December 2013. Paralyzed and unable to communicate easily, his family keeps him out of public view. His wife, Corinna, emphasizes his private nature. Did that factor into the nature of the documentary focusing more on his rise to prominence? As folks age, they have opportunities to reflect on the good and bad in their lives. Sadly, we may never get that chance with Michael. But, one of his quotes may be more revealing than all the others. "If I tell you my strengths it will sound like I am bragging. I won't tell you my weaknesses; it is your job to uncover those."
Like many athletes, Schumacher didn't care for the media. While the documentary does its best to show his softer side, the distrust shines much brighter. I give Schumacher 2.5 Gavels while its IMDb score sees it differently at 8.1/10.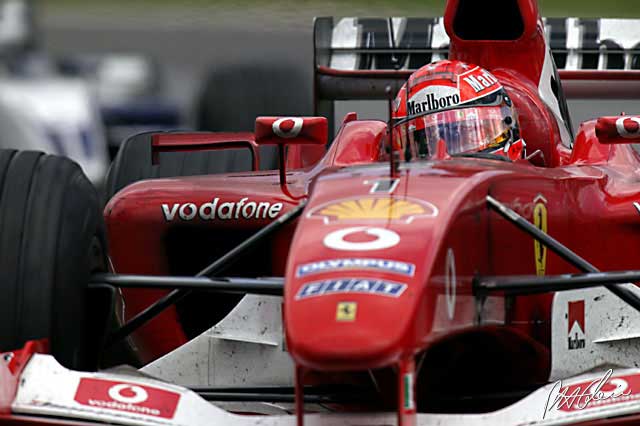 Plot
Tagging along after his father, an operator of a go-cart track, Michael Schumacher learns all things automotive at an early age. By age four, he drives and by age six, he test drives go-carts. Unable to afford the fees to enter German races, he competes for Luxembourg in the World Junior Karting Championship. Moving up in the ranks, at age 22 he gets his first Formula One ride. He does so well in his first race that Team Benetton steals him. He wins his first race at age 23 and the world championship two years later. Teams McLaren, Ferrari, and Williams are not happy that an upstart T-shirt company beats them. Yet, those wins are not without controversy. A much bigger challenge lies ahead.
Actors
As in all documentaries, no actors here. Michael's father, wife, children, associates, and competitors all opine about his drive, the pressures, and his love of family. Comments by fellow drivers Mika Hakkinen, Eddie Irvine, and Damon Hill are the most enlightening. As several of the championships come down to the last race of the season, would Michael crash into his rival on purpose to secure the win? After all, in 1997, he was the first to be disqualified for the whole season. In a career of seven Formula One Championships, including five in a row, was that a mere speed bump, or an indication that nothing would get in his way.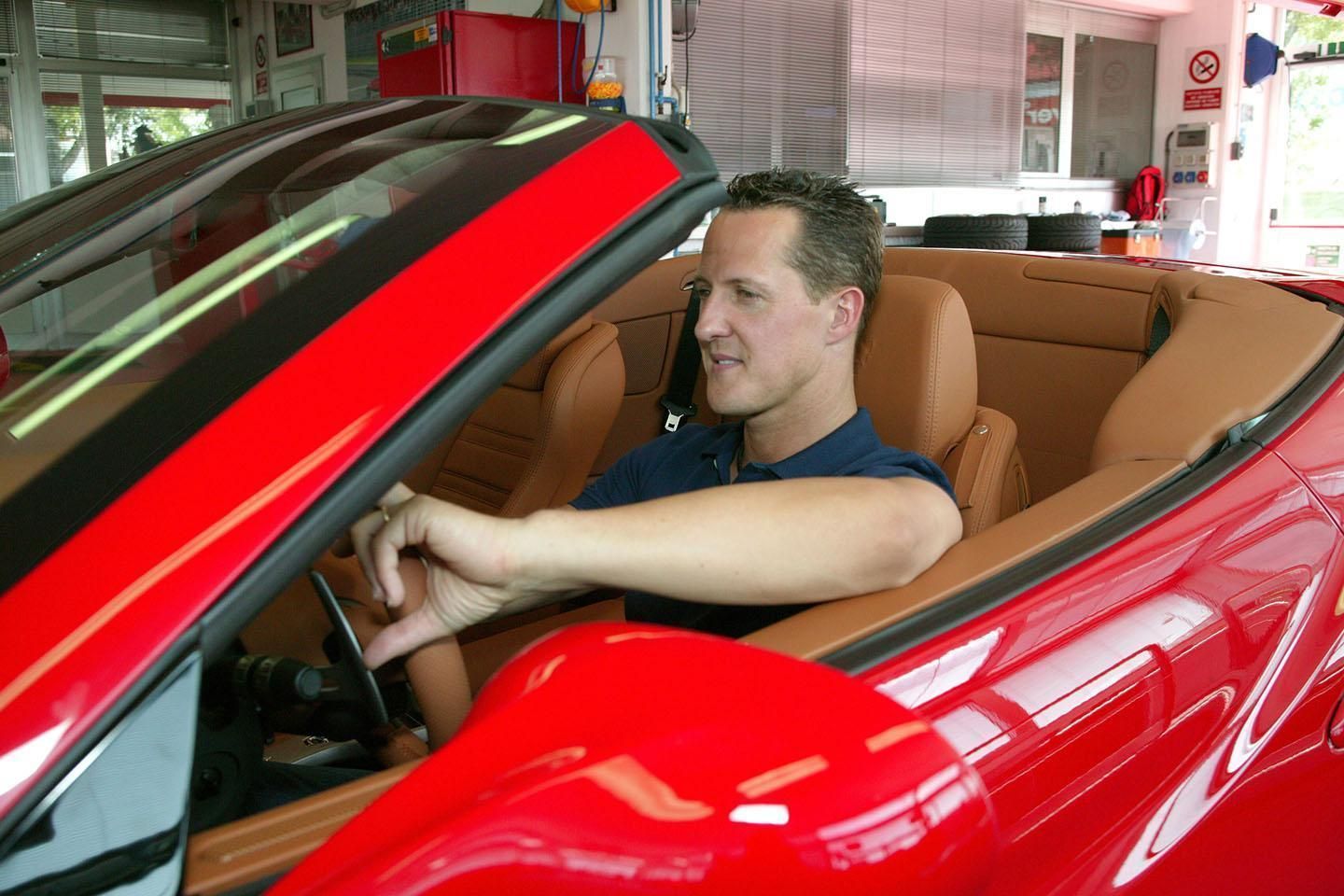 Final Thoughts
No one drives better in the rain than Michael Schumacher. Given the problems with the design of the car, no one but Michael Schumacher could deliver a championship to Ferrari. And, no one was willing to take more risks than Michael Schumacher. Once finally home, by all accounts, he's an excellent husband and father. Yet, the viewer still yearns to know more about his killer instinct offset by his amazing philanthropy. There's got to be more.
"Ultimately, it's a sentimental portrait that wants to please the insiders. We on the outside have to scratch our heads and fill in the missing details." Sydney Morning Herald
"A robotic positioning exercise for the Schumacher brand." Daily Telegraph (UK)
Pele gave you a ride. Schumacher comes up a flat tire. Maybe Miller Lite was a sponsor, you know, the "less filling" part.