Free Chuck Lorre from the constraints of the FCC and you get The Kominsky Method 3. One can just imagine moving Charlie Sheen thirty years into his Two and a Half Men Netflix future, exchange Jon Cryer and Angus T. Jones for Alan Arkin and Sarah Baker, and you get Sandy Kominsky and company. The unfiltered Charlie Sheen is now Michael Douglas. On this streaming platform, every character is unfiltered and The Kominsky Method 3 is rated TV-MA, mostly for language. And, what characters they are! In case you missed the first two seasons, Sandy Kominsky is an acting coach. From Paul Reiser and Kathleen Turner to Jane Seymour, Haley Joel Osment, and Lisa Edelstein, these folks need no lessons. These are some of the best in the business.
Season 3 of The Kominsky Method is a short six episodes, approximately 30 minutes each. Sandy's agent, best friend, and maybe moral compass, Norman Newlander just passed. At Norman's funeral, we get re-introduced to his wacky family, the multi-rehabbed greedy daughter, Phoebe, and the Scientologist greedier son, Robby. How wacky? Phoebe figures she owes her father at least $1.2 million for rehab and attorney fees. She will repay him by building a rehab facility in the Galapagos Islands and every room will be at least a junior suite. Of course, the money will come from her share of the $150 million estate. Robbie wants $25 million to start up Sansara's Club, an on-line community to share past life experiences. And, that is why Norman put Sandy as executor of his estate. I give The Kominsky Method 3 4.0 Gavels and it receives a very fine 8.2/10 IMDb score.
Plot
Despondent from the death of his friend, daughter Mindy and soon-to-be son-in-law, sixty-seven year old Martin, worry about the seventy five-year old Sandy. He's lost count of how many funerals he's been to lately. Besides being appointed executor to his friend's ungrateful family, Norman left $10 million to Sandy and Mindy. Sandy wants Mindy to have it all on condition she keep it away from her fiance. Ex-wife Dr. Roz Volander disagrees and persuades Sandy to put it all into a joint account for the couple. Martin soon confirms Sandy's worst fears by purchasing a Porsche. After all, "there's nothing sexier than an old guy who can't get out of his own car." Money, family, and death are constants on Sandy's mind.
Actors
Although Sandy was never a "good husband," Michael Douglas (Ant-Man and the Wasp) treats the viewer to an acting performance par excellence. This gruff, cynical, often self-centered man undergoes a renaissance to almost make him lovable. But, make no mistake, the scene stealer in every episode is Kathleen Turner (The War of the Roses) as Roz. She loves messing with her ex, and Chuck Lorre gives her the best lines. It's hard to outshine Morgan Freeman (Coming 2 America) but she pulls it off.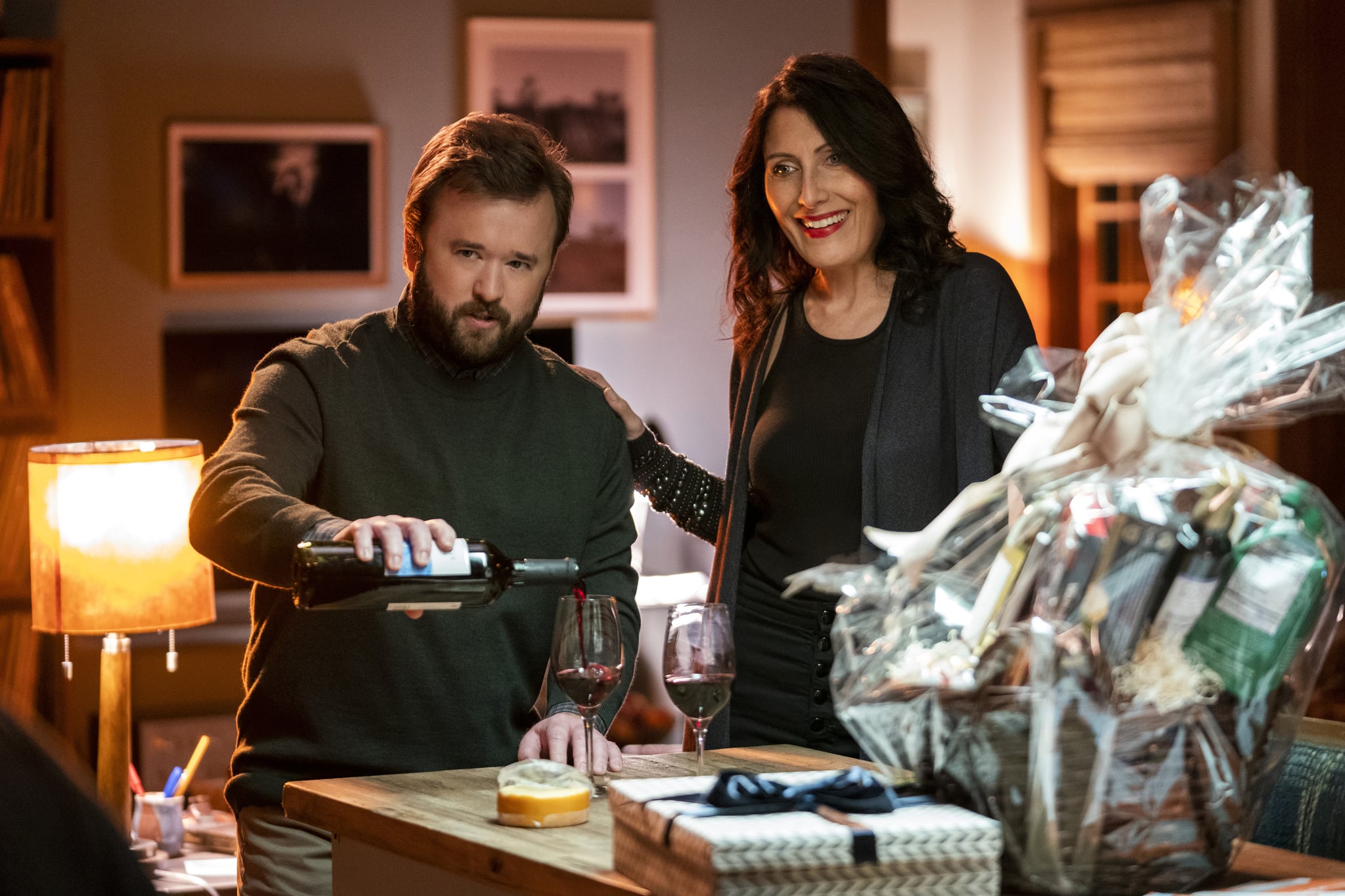 Final Thoughts
Mindy complains that Martin reminisces about the old days (before she was born) and she feels left out. Due to the age of the main characters, I wonder how well The Kominsky Method relates to younger audiences. Mindy and the kids in his acting classes bring some younger vibe, but is it enough to attract those under 40? Will they understand the Bill Cosby-Jello reference? Will they pick up the Titanic soliloquy? Does anyone drink Jack Daniels and Diet Dr. Pepper?
"Michael Douglas is remarkable as the flawed, wise acting coach Sandy Kominsky. . . This season, Alan Arkin is not back as his best friend, Norman, a twist that the writers handle in unsurprising but fruitful ways." Boston Globe
"The Kominsky Method will be missed, but it bows out in style with plenty more chuckles and a plethora of emotional moments." Ready Set Cut
Overall, I enjoyed the irascible old Sandy Kominsky much more than I expected. Perhaps it's an acquired taste. Then again, maybe Chuck Lorre still has the magic.