You know you are a star when you are recognized by one name, whether it be Elvis, Madonna, or PINK All I Know So Far. For an artist who has sold over 90 million records, Alecia Beth Moore flies "remarkably under the radar." For one who doesn't follow the Grammys, Pink first came to my attention in the otherwise forgettable film Thanks For Sharing. In a movie packed with name stars, she stood out. PINK All I Know So Far gives you an idea why "sucks the oxygen out of the room."
How does Pink sell out Wembley Stadium on back to back nights? PINK All I Know So Far provides the answer. She doesn't just deliver a show, the ticket holder gets a spectacle. Pink sings and flies above the audience around the stadium. Not many sing upside down. She acknowledges "no precedent for what we're doing." Clearly, Pink believes her early gymnastics training allows her to perform as others could not. Still, people come for the music and PINK All I Know So Far doesn't disappoint. I give the Amazon Prime documentary 3.5 Gavels and it receives a 65% Rotten Tomatoes rating with an early 8.2/10 IMDB score.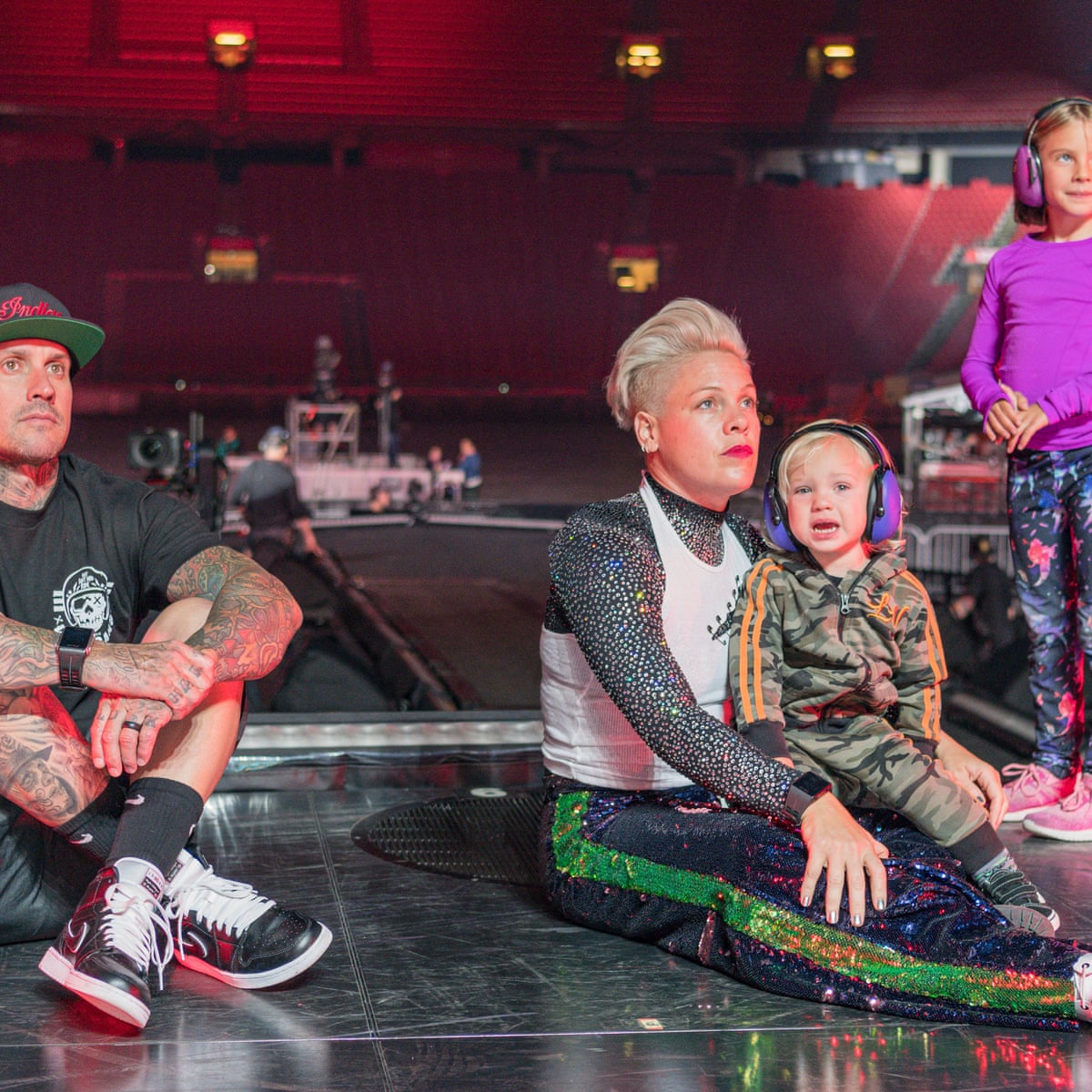 Plot
Rock Star Pink sincerely hopes she is a Superstar Mom. She know most moms stop touring once they have children. In PINK All I Know So Far, she is twenty days and counting down to her performances in London. She tours with her husband and two children, Willow age eight, and Jameson age two. From Amsterdam and Brussels, to Dublin and Stockholm, the kids seem quite comfortable with the cast and crew. Pink is aware that she is responsible for all two hundred twenty seven of them. Her goal? That the tour will be perfect for her fans and her family. These are going to be long days.
Actors
Some of the songs Pink performs are Don't Hustle Me, Just Like Fire, Pretty Pretty Please, I Am Here, and What About Us. The true star of PINK All I Know So Far is really Jameson. A typical two year old, he thrives on life on the road, demanding the attention of all in his wake. After a long day at Wembley, he is wired even though mom may be tired. Whatever you might thing of Pink, her music, her politics, or her lifestyle, most will find her a good mom.
Final Thoughts
Some will find Pink All I Know So Far to concentrate too much on the kids. For others, life on the road with a rock star worth $200 million will fascinate. In any case, it's an interesting look into the mundane life of the rich and famous. Certainly, the Brits love her. If you think an entertainer just arrives at showtime, Pink provides a glimpse at the behind the scenes time and work.
"All I Know So Far is a singular portrait of the larger-than-life rock rebel as life-size mom." Variety
"It's endearing – a love letter to the fans who've watched the musician grow up, and to her children, who might not remember all the details of their badass mother." Hollywood Reporter
Some complain there is no conflict in this documentary, no dive into the darkest moments of her life. Like Billie Eilish and others of its ilk, these are produced to burnish one's reputation, not be a historical critique.