Not often will you see an action-thriller will less action and fewer thrills than in Sentinelle. Let's just say that Charlize Theron and Atomic Blonde would take down Klara nine out of ten falls. Then again, Lorraine Broughton never served in Syria and suffered PTSD. Still, until the last twenty minutes, very little happens. Operation Sentinelle is a French military operation to protect sensitive areas from terrorist attacks. Graduated at the top of her class, able to speak five languages, and highly trained, Klara thinks her skills are best suited elsewhere.
From that premise and promise, how does Netflix make get such a negligible return in just eighty minutes? Besides Syria, the locales include Nice, Paris, and Dubai. Yet, the director barely uses the scenery. Early on, the dialogue is scant. Everything about Sentinelle is minimalist including the plot. French police describe Russian bad-guy, Leonid Kadnikov, as a tech genius whose worth a fortune and well-connected. But, on two occasions, Klara waltzes into his villa stopped by no one. Even the security is minimalist. I give the disjointed Sentinelle 2.5 Gavels and it receives a 4.7/10 IMDb score.
Plot
Suffering from migraines and unable to sleep, the return home is not easy for Klara. Her sister, Tania, is determined to ease the transition. At the Millenium dance club, Tania meets Yvan Kadnikov. Klara goes home with a female friend, then learns the next day that Tania is in a coma at the hospital, beaten and raped. Since the Kadnikovs have diplomatic immunity, the police investigation stalls. Klara will use her skills to seek justice.
Actors
At nineteen, Olga Kurylenko was a Bond girl. Now 41, her lengthy career includes the handling of lots of guns and training in the martial arts. Despite all that, this is not her best role. Appropriate for a minimalist film, no other actor catches your eye.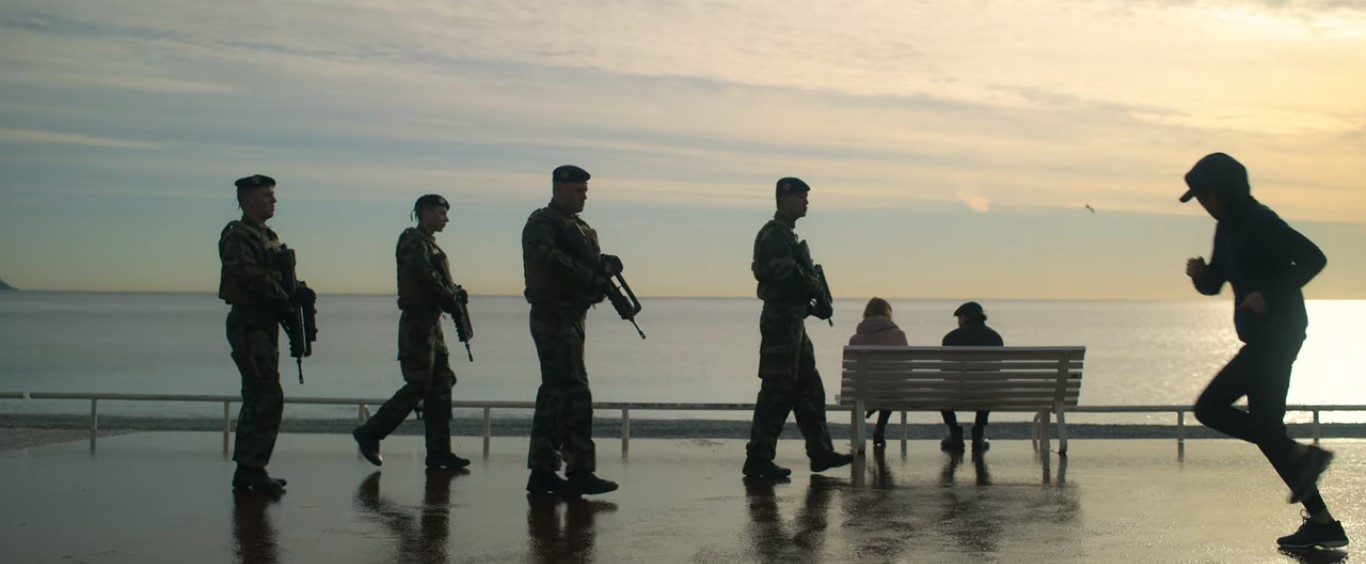 Final Thoughts
On the vehicle driven by the Sentinelle you will see printed MISSION VIGIPIRATE. Although protecting the port in Nice is one of their tasks, it is not pirates they worry about. Once again, that is a French acronym for vigilance and protection of installations against the risk of terrorist bombing attacks.
"The execution doesn't even come close to living up to the promise, leading to a dull and uninspired thriller." Digital Spy
"Sentinelle balances its beats of emotional trauma against the darker forces of vigilantism. It doesn't forgive its main character's drastic actions, but it illustrates pretty well how she got there." Decider
In the end, the film cut to eighty minutes is a good indication it has little to say. Certainly, put this one in the disappointing category.