On the fun-o-meter, Nomadland may not budge the arrow off zero. Along with the 95% Rotten Tomatoes rating, you will see this film nominated for Best Picture Awards. Billed as a drama, it has more the feel of a documentary. Based on the book, Nomadland: Surviving America in the Twentieth Century, the film explores the phenomenon of older Americans traveling the country in search of work. Set after the Great Recession, many suffer the despair of job insecurity. Yet, their nomadic existence has a feel of choice for some, sometimes difficult to understand.
Whatever else is said of the 108 minute movie available on Hulu, Nomadland takes you to places most Americans will never see. The vistas out West are something to behold, even though at times cold and desolate. The director allows you to feel the lonely existence on the road, in laundromats, solo in restaurants, and maybe solitary in a theater. Fern will, from time to time, make a friend on the road only to watch them leave. If you want melancholy, share a vehicle with Fern, or any other the others she meets. I give Nomadland 3.0 Gavels and it receives a better-than-expected 7.6/10 IMDb score.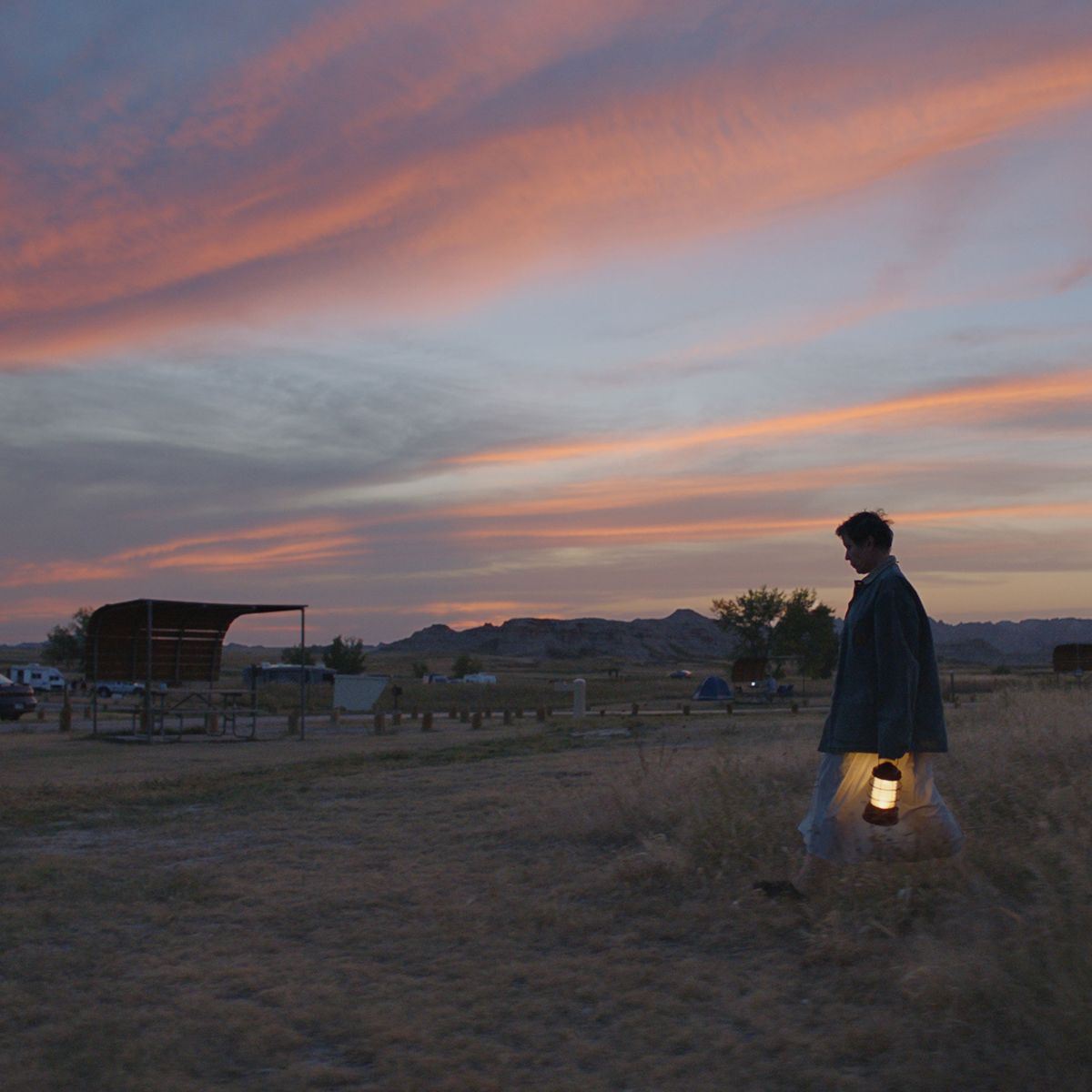 Plot
On January 31, 2011, US Gypsum shuts down its plant in Empire, Nevada after 88 years. Empire becomes a ghost town. A widow, now with no job, Fern lives in her van, "not homeless, but houseless." Eventually, the weather forces her south to warmer climes. Bob Wells and his Rubber Tramp Rendezvous become her support group to learn how to live out of a van. Each nomad has a different perspective on life and loss. Dave is a decent sort, so why does she rebuff his offer to help?
Actors
After playing the voice of God in Good Omens, doing your business in a bucket in a van is a huge step-down for Frances McDormand. Still, the well-earned lines in her face yields the perfect Fern. As in Three Billboards Outside Ebbings, Missouri, she will win some Best Actress awards. Likewise, David Strathairn received several nominations as Best Supporting Actor for his portrayal as Dave. The two need more screen time together, both such pros.
Final Thoughts
Why does Nomadland have to be so sad and leave us up in the air? Doesn't the director have a duty to give us some hope, some answers? Fern takes seasonal work at an Amazon plant. Although she compliments the pay, it does appear a soul-sucking job.
"Zhao's movie is really defined by its texture and tone, and there's not a whole lot of meat or momentum to the story. Ultimately, it's a window into a way of life that will seem foreign to most in the modern age." CNN.com
"The best part is the gorgeous scenery we see as Fern travels the country. While I understand what this movie is trying to do, it is too slow and depressing for my liking." Mama's Geeky
The Straight Story is a road movie with heart and warmth, highly recommended. Nomadland is gloom and doom. See the former, ignore the latter.