If you want to feel good about your country and get into the holiday spirit, I suggest Operation Christmas Drop. Granted, as a movie, Operation Christmas Drop is just a cut above a Hallmark Christmas film. The script is hokey and the actors know it, but everyone plays along. Why? Because the true story of the longest-running humanitarian airlift in the world reminds everyone of the promise of their youth, to make the world a better place. Besides, as our weather turns south, the sun and beaches of Guam and the Western Pacific look darn inviting.
Operation Christmas Drop began in 1952. Nearly seventy years later, American, Japanese, and Australian forces drop donated fishing nets, construction materials, powdered milk, canned goods, rice, coolers, clothing, shoes, toys, and school supplies to 56 islands over an area of 1.8 million square miles. As with legislative aide, Erica Miller, and Congresswoman Angie Bradford, let Operation Christmas Drop give you a glimpse of the great work our servicemen and women do. I give the film 3.5 Gavels and it receives an early 60% Rotten Tomatoes rating with a 6.0/10 IMDb score.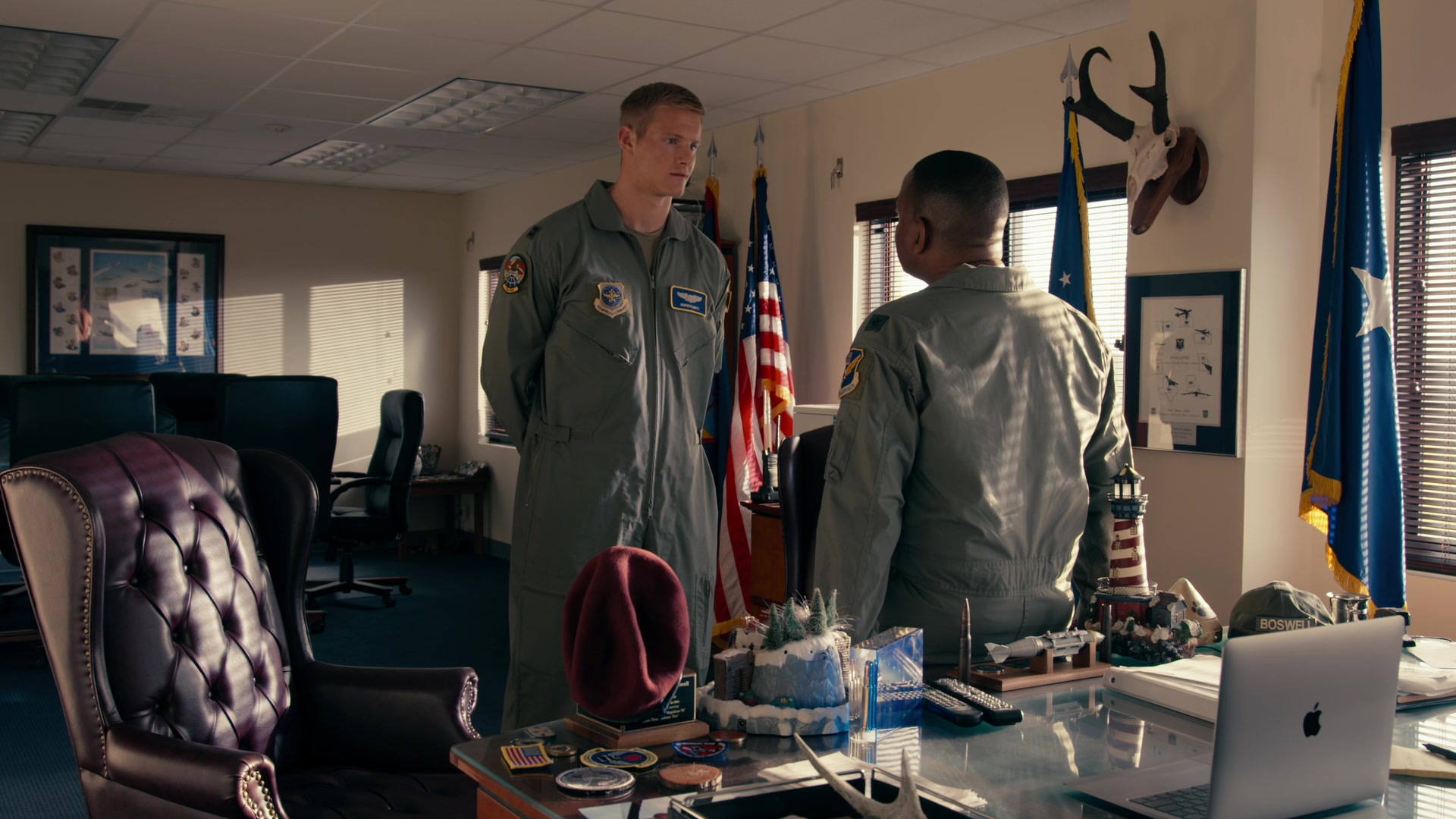 Plot
Congresswoman Bradford chairs the Base Realignment and Closure Commission. She is under pressure to close three bases, one in her own district. Anderson Air Force Base in Guam pops up on their radar after a perceived waste of taxpayer money dropping Christmas presents. One week before Christmas, Bradford orders aide Erica Miller to investigate. Unofficial Operation Christmas Drop coordinator Capt. Andrew Jackson aka CLAWS escorts Ms. Miller aka BLITZEN around the island as she looks for inefficiencies. Do you suppose its a coincidence that both happen to be single?
Actors
Not a viewer of The Vampire Diaries, Kat Graham has a long resume as a singer and dancer. I'm not sure that the part of Erica Miller will propel her onto the A-list of actors but I'd like to see her in meatier role. Your first impression of Capt. Jantz will be "that is one big man!" Seen in The Hunger Games, and more famously as Bjorn in Vikings, Alexander Ludwig is the "eye candy." I'm still not sure how they got him into the cockpit. Virginia Madsen, a fine, fine actress, gets little effective screen time as the Congresswoman.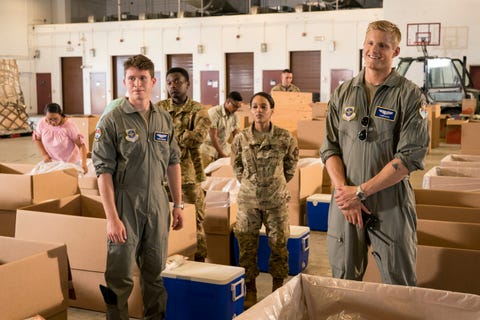 Final Thoughts
Where else do you see a blue starfish, and a gorgeous gecko that puts the Geico gecko to shame? In a cute bit of writing, I'll disclose that CLAWS is an acronym. BLITZEN is not, but an apt nickname for a bean-counter seeking to close the base. Should we keep the base open? Interestingly, Guam is called "the unsinkable aircraft carrier."
The Chicago Sun-Times posts that "this is a film so sweet it might give you a contact sugar rush, but it features two inherently likable, great-looking romantic leads . . . " I will note that Digital Spy hated Operation Christmas Drop because it is not a documentary on how the US military "disproportionately recruits and kills (at 5 times the national average)" residents from The Federated States of Micronesia. So, from "sugar rush" to "political Scrooge," you get both points of view. As for me, I'll be happy to watch the documentary on American imperialism should it ever be made, but in the meantime, I'm going to bask in the warm glow of Operation Christmas Drop.