The Civil War movie, The Keeping Room, begins ominously with the words of General William T. Sherman. "War is cruelty. There is no use trying to reform it and the crueler it is, the sooner it will be over." The setting is 1865 and the Union Army's march through the South. All the men, including male slaves, are off to war or otherwise gone. Women who should be "learning to be wives, are using a hoe and learning to shoot." (Their words, not mine.) Or, as Mad says, "We are all 'slaves' now."
For sheer tension, it's hard to beat ninety-five minutes of The Keeping Room. Scene One shows two Union soldiers killing three and setting fire to a stage coach. It is clear that they are taking no prisoners. Shift to a farmhouse which has clearly seen better days. Augusta, Louise, and Mad struggle with day-to-day chores wondering if their father, brother, and lover will ever return. Can three women protect themselves from the oncoming onslaught? As "indie" films go, The Keeping Room is well-done even though the constant threat of sexual assault isn't pleasant. I give the movie 3.5 Gavels and it receives a 74% Rotten Tomatoes rating with 51% Audience score.
Plot
Spoiled, younger sister Louise abandons her chores and is bitten by a raccoon. Augusta must leave her, and slave, Mad, unprotected as she searches for medicine. Her path crosses Moses and Henry at a bar. The barman warns her to leave and she tries to escape out a window. As Mad says "there are many kinds of monsters in this world. You never know which one is gonna' be yours."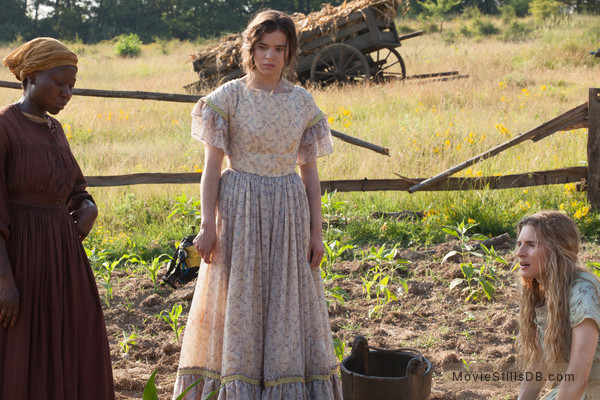 Actors
While Haile Steinfeld (Bumblebee, Charlie's Angels), as Louise, is the name actress, The Keeping Room is Brit Marling's vehicle. Although well-respected on the independent circuit, a review of her filmography indicates I've never seen any of her work. As Augusta, she is fantastic, the performance that keeps you in the edge of your seat. Another pleasant surprise is Muna Otaru, an actress from Liverpool, playing Mad. For those awaiting the return of Jake Sully in the Avatar series, find Sam Worthington here as the ungodly Moses.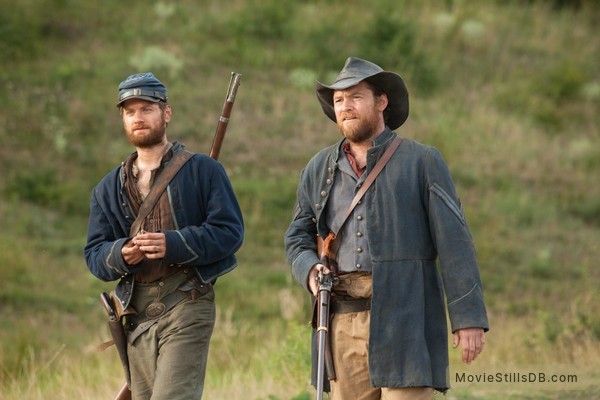 Final Thoughts
Despite my overall favorable impression, two matters still need better answers. First, I'm not sure how the movie fits its title. Second, the ending seems out of character. For women who "ain't gonna wait for him. We gonna' hunt him down 'til he' ours," defense of the homestead seems the only option. Perhaps, survival is more important than The Keeping Room.
The Detroit News describes the film as "dark, brooding and brutal. The Keeping Room features finely carved performances in a Civil War period piece that might as well be post-apocalyptic." Or, as the Tribune News Service notes "men go to battle, but women often take the brunt of war's cruelties." The Keeping Room is not a horror film, rather a terror film. Approach this one with a sense of foreboding.