Work It is a Glee wannabee for dancers. The star, Sabrina Carpenter, won Radio Disney Music Awards "Best Crush" song for 2015. Did you even know they gave an award for Best Crush song? Anyway, one would logically assume the producers (Alicia Keys, et al) would insist that Ms. Carpenter be part of a singing competition. Instead, they put her in baggy clothes and try to teach her to Work It with only a modicum of success.
Like Pitch Perfect, dance misfits form a team against well-established competition. Following that same script, they sneak by early elimination by the slimmest of technicalities. While the dance numbers are terrific, they are too few to make Work It work. Surprisingly, it receives an 80% Rotten Tomatoes rating based on only 15 reviews. With no Audience score as yet, the IMDb score is closer to the mark at 6.3/10. I give it 3 Gavels.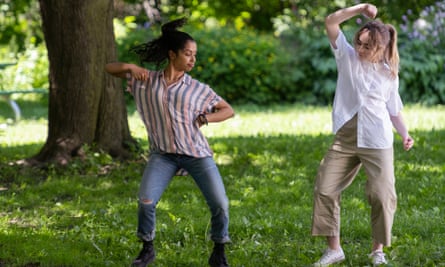 Plot
Quinn is the quintessential nerd, certain that she checks the right boxes to get into Duke University. To her dismay, the admissions interview lets her know that she is one of thousands with a similar resume. She is given hope when the admissions officer hears she is part of the Thunderbirds, three-time champion dance team. Formerly their lighting technician, she can't dance. Certainly, her best friend, Jasmine, can teach her the moves. Besides, you can learn anything from books.
Actors
If you are familiar with Sabrina Carpenter's music, Work It treats you to two songs, including just released Let Me Move You. As an actress, she is above par; as a dancer, she is below par. Unlike Quinn, Liza Koshy, as Jasmine, is a great dancer. Also a comedian, she has 17 million subscribers to her YouTube channel. Here, she outshines Ms. Carpenter. Love interest Jake Taylor is played by Jordan Fisher. He was part of the winning dance couple on the 25th season of Dancing with the Stars.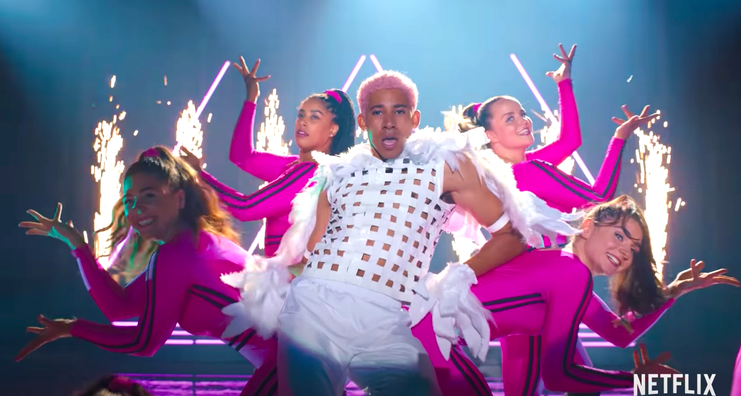 Final Thoughts
Work It is not bad, especially if you are into younger music and dance. It is just Netflix filler, with no originality. An It's Never Too Late To Try Something New poster inspires Quinn. What if viewers took that message to heart and changed movies? eFilmCritic gets it right with Work It is "a film that assiduously stresses the importance of breaking out of one's self-imposed boxes and doing things outside of their comfort zone, but never quite gets around to following its own advice."
IndieWire notes "anyone who has seen even one film centered on high schoolers dancing it up and making their way in the world (Step Up, Bring It On, Save the Last Dance, and the like) will know exactly where Work It is going." Your teens will like this one, but you will find it forgettable.