Will Giri/Haji be known as The Godfather of Japan? Drop whatever you are doing and give this eight-part Netflix series a look. Produced by the same folks who brought us Chernobyl, the war between the Yakuza spreads from Tokyo to London. Giri/Haji (translated Duty/Shame) is as beautifully filmed and wonderfully acted as any movie you will see. A Tokyo police detective's brother is drawn into the Yakuza, then becomes an outcast in London. A London detective testifies against her corrupt cop boyfriend and is ostracized. A "coke-addicted rent-boy of color" needs protection from an ex-lover. All three collide, each with their own baggage. As Kelly Macdonald co-stars, perhaps a comparison to Boardwalk Empire is more appropriate. I give Giri/Haji 4.5 Gavels and where else can you get a 100% Rotten Tomatoes rating with a 93% Audience score.
Plot
The sword of a Yakuza boss (Fukuhara) is found in the back of his rival's (Endo) nephew in London. The last person to possess the sword was Yuto, brother of Det. Kenzo Mori. Except, he died one year ago. To prevent a Yakuza war, Kenzo's boss sends him to London to investigate and bring Yuto back to Japan. Fukuhara warns Kenzo that "if our family loses a member, then yours will lose one, too." Why would Yuto set up Fukuhara? In typical Japanese logic, "if the only possible outcome is chaos, then one must assume that is the intention."
Actors
Takehiro Hira, born in Japan, but attending high school in Providence, Rhode Island and Brown University, plays the conflicted Det. Kenzo Mori. Kelly Macdonald is in full Scottish brogue as the underestimated Det. Sarah Weitzmann. Characters like Will Sharpe as the rent-boy and Charlie Creed-Miles as a London mobster are the not-so-subtle touches that push an average show into the above average. Each is a treat whenever they grace the screen.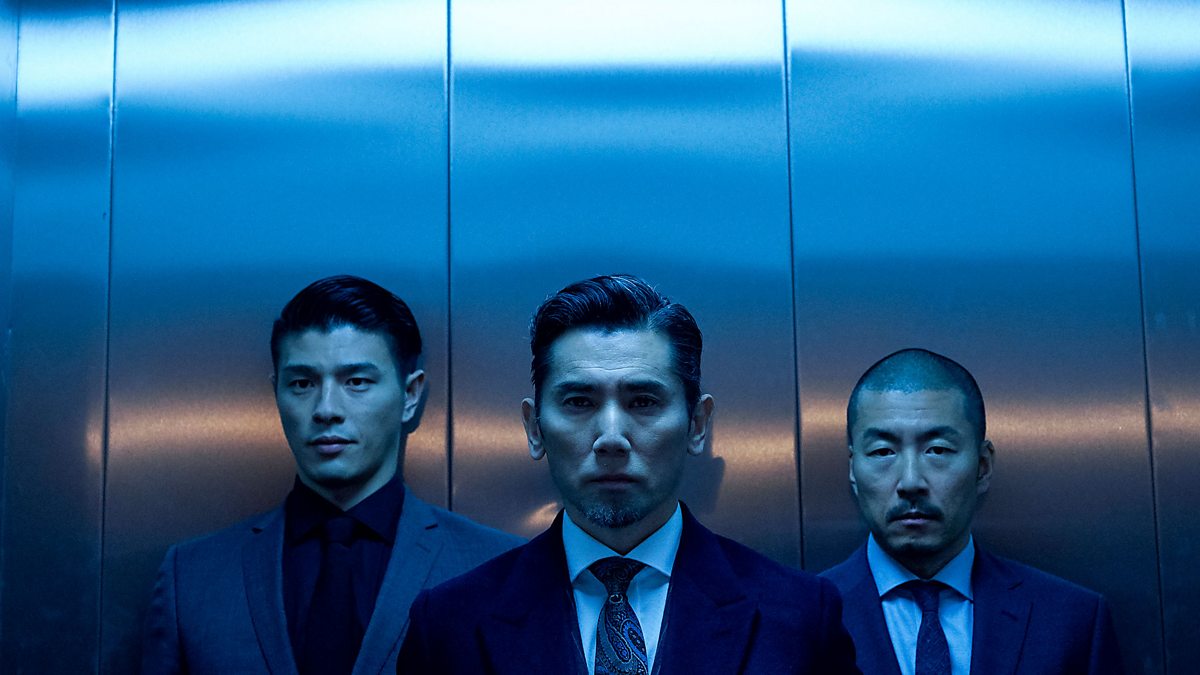 Final Thoughts
Since the first episode is set almost entirely in Tokyo, expect lots of subtitles. Eventually, the show moves to London and English. With mobsters, you get violence and sex, but certainly no more than the aforementioned comparisons. For those who may feel a little lost, episode four gives the background which really ties the plot together. The Globe and Mail professes that "it's complex but often deadpan funny, and then deeply serious about family matters. Visually startling (created by Joe Barton who also wrote for the series Humans), it's like no thriller made in the past decade." NPR's Fresh Air agrees, and adds that Giri/Haji "cross-pollinates genres – mixing cop show, yakuza thriller, love story, anime and hokey family melodrama, all spiked with bits of offbeat comedy. It is unlike anything else on TV." Bottom line – If you are looking for the run-of-the-mill, look elsewhere. This one is special.