Admittedly, I am a Ron Howard junkie. From Splash to Apollo 13, A Beautiful Mind to Solo: A Star Wars Story, he makes quality movies. Despite the minor facts that the penultimate scenes of Frost/Nixon didn't happen, that Frost comes off as a dilettante, and that Nixon subsequently wrote nine best-selling books, this is a fascinating film (Daily Mail). Nominated for a Tony award for Best Play in 2007, and Oscar nomination for Best Motion Picture in 2009, the subject matter held little interest to me at the time. How does a writer/director make a Frost/Nixon interview compelling? Howard does just that and more. The machinations of setting up the interview, the preparation, and the cat-and-mouse mind games are such fun. I give Frost/Nixon 4.0 Gavels and it receives a 93% Rotten Tomatoes rating with an 88% Audience score.
Plot
A talk show failure in the U.S., Australia is now the territory for David Frost's talents. Resigned in infamy, Richard Nixon needs money. Both want back into the spotlight. Frost is certain that his $600,000 ($8 million today's value) interview with Nixon will give him respect. Except, all the major networks refuse to pay and advertisers see little commercial value. Under extreme pressure to appear a serious journalist, Frost slights his preparation to secure funding. Meanwhile, Nixon's team is confident that they can run roughshod over Frost. Both underestimate the other.
Actors
If Michael Sheen used his Masters of Sex persona instead of his Good Omens persona, he would be better off as David Frost. On the other hand, Frank Langella gives a flawless performance as Richard Nixon, well worthy of his Tony award and Oscar nomination for Best Actor. Kevin Bacon co-stars on the Nixon team, while Oliver Platt and Sam Rockwell are Frost researchers.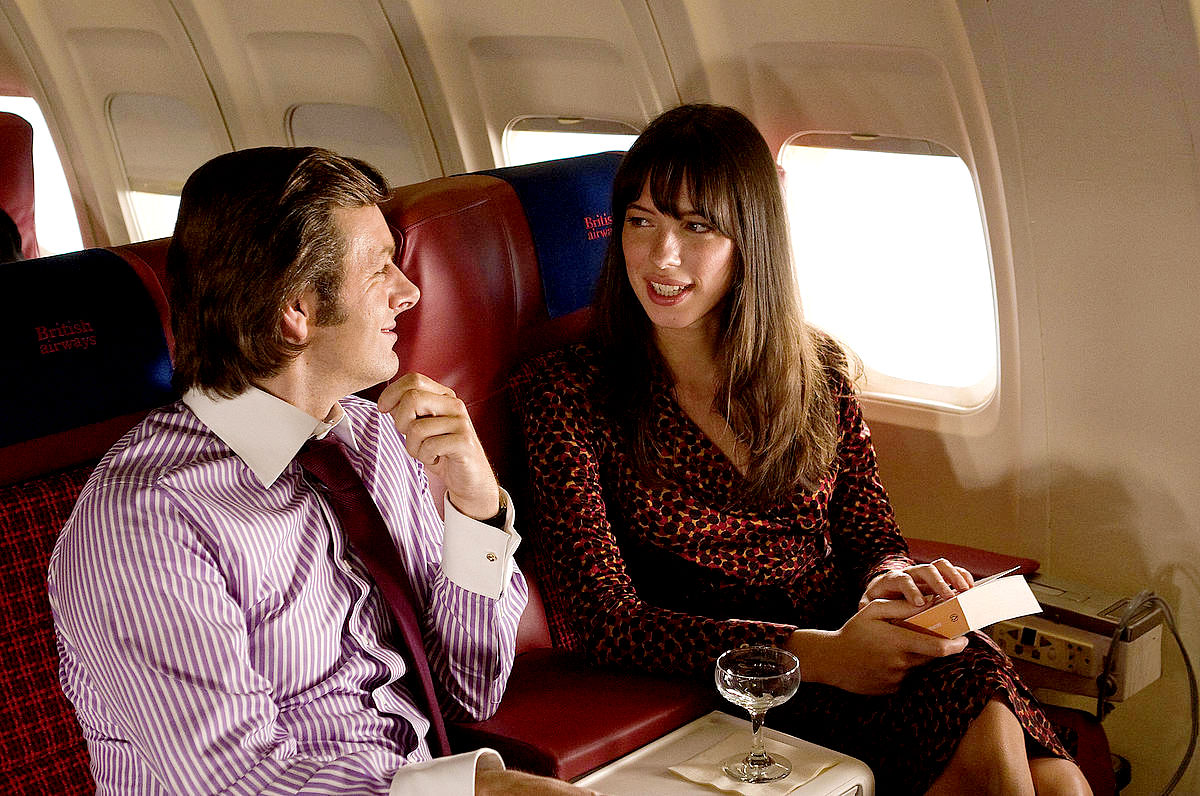 Final Thoughts
While Frost/Nixon is thoroughly enjoyable, it is sad that most people will probably think it historically accurate. Nixon did not admit to being part of an illegal cover-up, only that he let the American people down. The UK Times writes "it sounds like an awful night out in the cinema. But you will be amazed. In Frost/Nixon, Ron Howard turns this duel between Michael Sheen's glossy playboy and Frank Langella's shifty ex-President into a gripping tango of egos."
NPR adds "it wasn't really Frost who did Nixon in: It was Nixon's old nemesis, the TV camera — that unblinking eye, capturing every bead of perspiration, every nervous shift of posture …" Finally, The Philadelphia Inquirer says "a must-see for political junkies, history buffs, and folks still fascinated by the paranoia-fueled follies of the twitchy, sweaty, decidedly uncharismatic 37th president." I would go further. Even those who aren't political junkies and history buffs will appreciate this one.