"Cadillac Records Gets Nothing Right, Especially The Facts," screams The Dallas Observer. "Cadillac Records Takes Gross Liberties With Chess' Tale," complains The Lincoln Journal Star. Despite some fantastic music not heard in some time, my beef is that the movie tries to do too much. Including bits from the lives of Leonard Chess, Muddy Waters, Little Walter, Chuck Berry, and Etta James, the film does a disservice to them all. Each warrant more time to complete their stories. These are some of the giants; each is in The Rock and Roll Hall of Fame. One thing is certain about Cadillac Records. While it shows these trailblazers knocking down doors, it also doesn't sidestep their warts. I give the flick 3.0 Gavels and it receives a 67% Rotten Tomatoes rating with a 65% Audience score.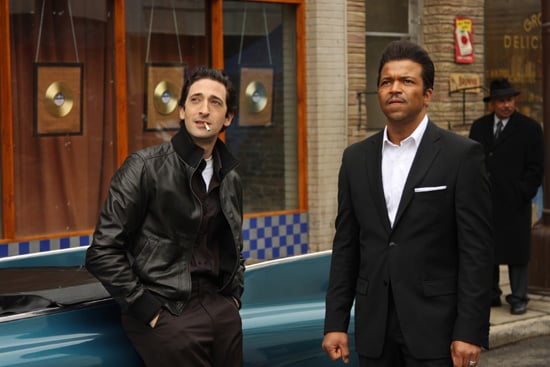 Plot
Leonard Chess yearns to get out of the junk business and open a club in the black section of Chicago. Muddy Waters leaves the fields of Mississippi to pursue his music dreams in the North. The two head back south to get Muddy's music on the radio. Before long, the club mysteriously burns down and the insurance proceeds are used to open Chess Records. On the lookout for new talent, Leonard "signs" black artists. Those successful soon drive the latest Cadillacs. Alcohol, drugs, sex, and jealousy are along for the ride.
Actors
Adrien Brody came to the attention of most Americans in his Oscar-winning role as Best Actor in The Pianist. Here, he plays Leonard Chess, sometimes fatherly, but mostly exploitative of his black talent. Jeffrey Wright (The Goldfinch) and Beyonce (The Lion King) play Muddy Waters and Etta James. Both voice their songs and receive protests that they don't sound like the original. Imagine that!
Final Thoughts
Leonard Chess tells Etta James "You sing the blues. You don't have to live them." Yet, the characters in this real-life story live through discrimination, parental rejection, imprisonment, beatings, and more. I'd say they have the right to live some blues. The Rolling Stone reports "too bad for Knowles that she's only part of Darnell Martin's rushed mess of a movie that jams the story of Chicago-based Chess Records into one incoherent package." But Roger Ebert thinks "the film is a fascinating record of the evolution of a black musical style, and the tangled motives of the white men who had an instinct for it." In essence, come for the music; stay for the mangled history. Still, this could have been so much more.