After an unsatisfying trip with The Durrells In Corfu, how about a shorter excursion to Serenity, South Carolina? It turned about to be a very quick one as I found Sweet Magnolias to be like sweet tea in the South. To my taste, it's a little too sweet, and a little too soap opera. Best friends since childhood, these three ladies have problem after problem, crisis after crisis. Enough, already! And, that was only after two episodes. Like Corfu, Serenity is colorful, if not so serene. Affairs, divorce, and scandal will do that to a small town. Our three heroines, no doubt, will stick together through thick and thin. But, will you have the forbearance to hang in there with them? I give Sweet Magnolias 3.0 Gavels and it has a 75% Rotten Tomatoes rating with a 69% Audience score.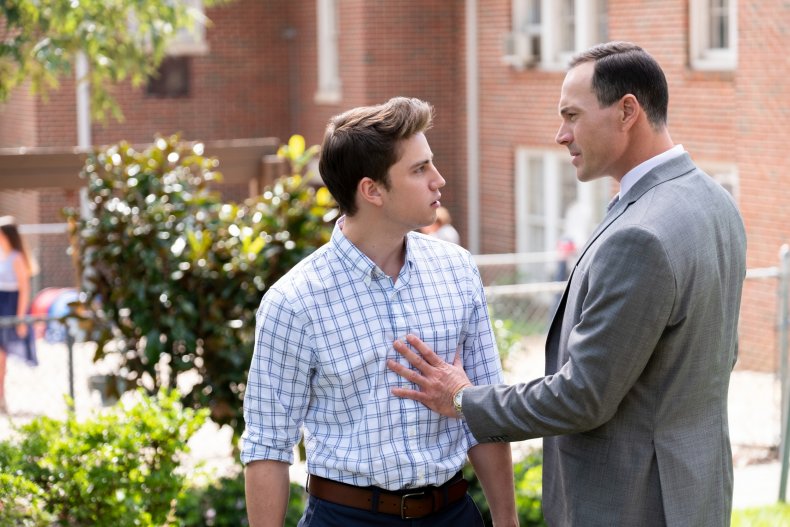 Plot
Maddie Townsend's life is in chaos as her doctor-husband wants the house sold in the divorce. Her three children are suffering from the aftermath and she needs a job. Helen Decatur, the strong-willed attorney, can solve everyone else's problems but not her own need to have a family. Dana Sue Sullivan, restaurant owner and chef, is so busy that she can't see the struggles, and accomplishments, of daughter, Annie. So why not partner a new business, a spa, so life can be further complicated?
Actors
JoAnna Garcia Swisher has a nice Ohio State connection. Her husband, Nick, played baseball for the Buckeyes, and later for the Yankees, among other professional teams. Heather Headley may be known more for her music than her acting. Brooke Elliott's first film role was in What Women Want. As Maddie, Helen, and Dana Sue, respectively, you want them to succeed, just a little less melodramatically.
Final Thoughts
Part of the weakness of Sweet Magnolias is the sheer number of characters it tries to introduce in the first episode, each with significant issues. Usually a show in the South proceeds with a little slower pace. Perhaps my expectations were transcended. Or, maybe I am a little too impatient to listen to their woes. Like ArtsATL, "the show isn't my cuppa, but like its title, it's sweet and harmless enough…" However, Decider writes "Sweet Magnolias isn't prestige TV and it ain't trying to be, either. But it's an excellent soap, one that is worth watching if you need some comfort right now." As for me, I'll look for comfort elsewhere.