The Stand At Paxton County brings to the forefront the issue of recent legislative attempts to protect animals. Some view these proponents as animals' angels while others see them as animal extremists. The Stand At Paxton County sheds light on the latter, although it clearly is a criminal conspiracy. Now on Netflix and "inspired" by a true story, this is a low budget film revealed most glaringly in the writing. The trailer reveals nearly all of the tale, the remainder of the film mostly filler. I would prefer the true story based upon ideology (Beef Magazine) rather than a fictional story based on greed. Still, the public must understand the competing claims arising on our farmlands. The Stand At Paxton County gets 2.5 Gavels and it receives a 6.3/10 IMDb score.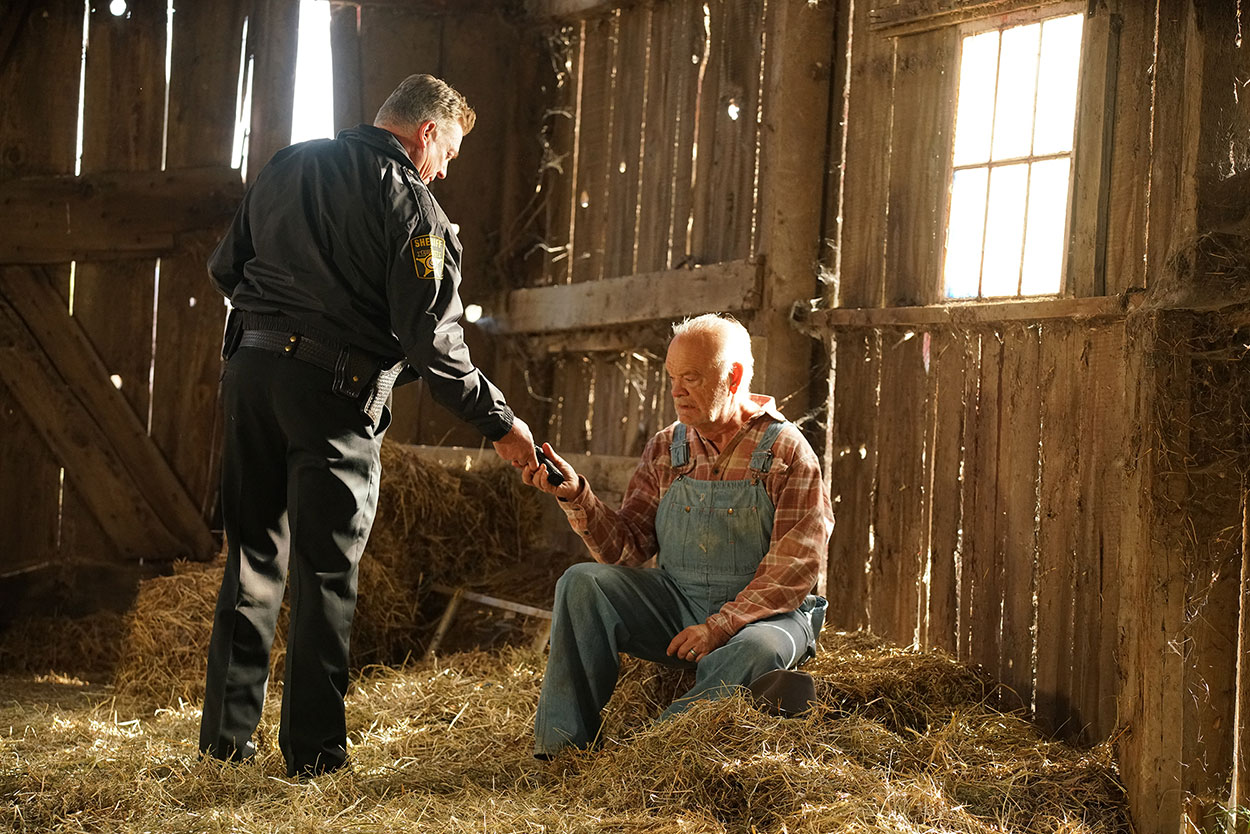 Plot
In Afghanistan, Janna receives word that her father suffered a heart attack. She arrives home to find her father's farm under attack by the United Animal Protection Agency and her local Sheriff. Given broad authority by legislation, a veterinarian in the employ of the UAPA gives an assessment that animals are abused. A seizure of the animals occurs. After one such seizure, an elderly farmer commits suicide. She couldn't wait to leave North Dakota; now Janna will do everything she can to protect her father's farm.
Actors
When given something to say, Jacqueline Toboni presents an effective Janna. Hopefully, better material is in her future. You've seen B-actor Michael O'Neill a hundred times, most recently in Tom Clancy's Jack Ryan. As Janna's father, he could use just a bit more fire in his belly. Fellow B-actor Christopher McDonald is the corrupt Sheriff. You will recognize him, too. In demand, I note that he has seven projects in the hopper.
Final Thoughts
A low budget film deserves a low budget review. The only one I found is by Celluloid Dreams. He says "there might've been a good film in the true story that provides the jumping off point, but it's not this badly scripted thriller that plays like a lost episode of Walker, Texas Ranger." Most films give us something to praise. The Stand At Paxton County gives us mediocre. It certainly is not a travel brochure for North Dakota. It's gonna' take some fast talkin' to get Mrs. TMJ to Fargo.