British lawyer shows like Silk have as much similarity to the American legal system as Ally McBeal. With wigs, solicitors, barristers, clerks, and chambers, we may not recognize it, but it is no less an abundant territory for drama. Available on Amazon Prime, this BBC-produced six-episode series presents the same ethical dilemmas as American lawyers face, the same pressures.
Strangely to Americans, Silk shows a common practice whereby a barrister may not receive his case until a day or two before trial. Sometimes, barristers in the same chambers will be on opposite sides of the same case. Based upon merit, a barrister may apply to become Queen's Counsel, i.e., get Silk. As the best of the best, they wear silk robes and charge higher fees. Martha Costello knows that only 245 women ever received the award of QC out of thousands. Will her skill, and her passion, be enough? I award Silk 4.0 Gavels and it receives an 83% Rotten Tomatoes rating with an 88% Audience score.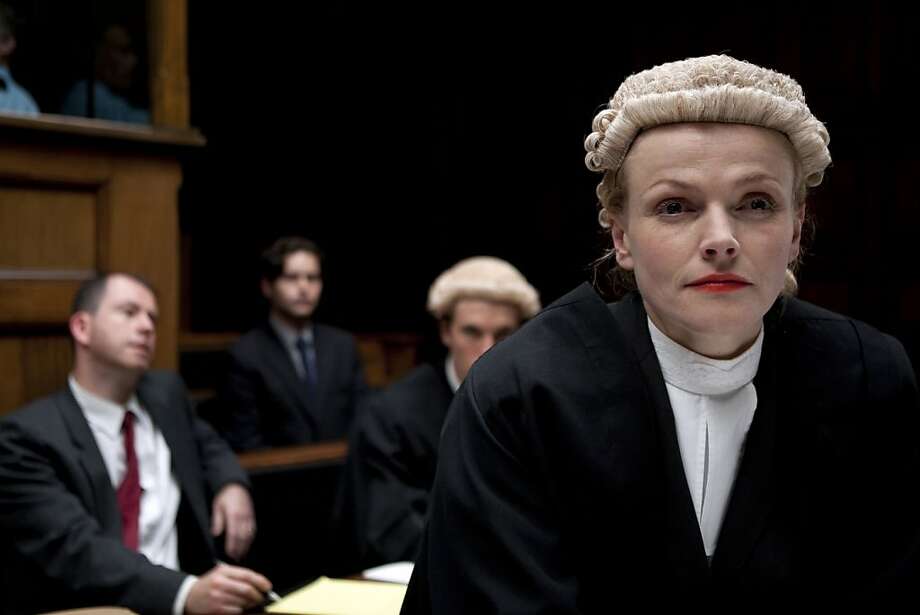 Plot
Martha Costello and Clive Reader compete for the best cases in Shoe Lane Chambers. The Senior Clerk, Billy Lamb, distributes the cases, schmoozes the solicitors, and tries to keep all the barristers happy. Not afraid to stir up the rivalry among his two top barristers, Billy advises that they take cases out of their comfort zone, all in the name of becoming a Silk. But, a coup against Billy is forming. Who has his back?
Actors
Maxine Peake earned a nomination for Best Actress by the Broadcasting Press Guild for her performance as Martha Costello. Currently seen in Peterloo, she does fine work here. You may recognize Rupert Penry-Jones from Black Sails. As Clive Reader, he is more than just a pretty face. The man behind the scenes, Neil Stuke (Billy), always has an ace up his sleeve. You saw him in Doctor Foster. Tom Hughes (Nick) and Natalie Dormer (Niamh) are first-year pupils, mentoring under Martha and Clive. In shows such as Victoria, The Game of Thrones, and The Hunger Games, both have impressive bios.
Final Thoughts
If you find courtrooms boring, then I suggest you look elsewhere. Martha's cross examination skills are on full display. Cleverly written, Silk includes a serial burglar, a 16 year old male prostitute, a "racist" female police officer, and an attempted murder of a student by a teacher. Notably, Peter Moffat, a former barrister, created and writes Silk. The LA Times critic says "Moffat and his very deep bench of talented performers create characters that defy expectation and grow in complexity with each episode." The San Francisco Chronicle writes "in many ways, 'Silk' is closer to USA's 'Suits' and the old American show 'L.A. Law' than 'Law & Order.' The law cases are interesting, but the greater focus is on the personal lives of Martha and her colleagues." I'd say that is still good company. Overall, I found Silk to be pretty smooth.