The "big" movie offerings this week on Netflix are Hangman and Sleepless. Despite Al Pacino, Hangman "dangles" a 5% Rotten Tomato rating with a 29% Audience score. Only slightly better with Jamie Foxx, Sleepless "snoozes" its way to a 25% Rotten Tomatoes rating and a 37% Audience score. Thanks, but no thanks. The eight-part series, The Stranger, turns out to be a much better option.
What do a lying wife, a beheaded alpaca, a naked unconscious boy, and compromising pictures of a 14 year old girl on the internet have in common? Clearly, the author, Harlan Coben, wants us to flounder about as secret after secret leads to deadly consequences. The Stranger knows that secrets are corrosive, but can the disclosure be even worse? I give the show 4.0 Gavels and it receives an 83% Rotten Tomato rating with no Audience score as yet.
Plot
The Stranger upsets Adam's seemingly idyllic life by telling him that his wife faked a pregnancy. Confronting her, Corinne asks for more time to explain, then disappears, texting that she needs some space. Detective Johanna Griffin determines that the stolen alpaca and the nude boy were less than two miles apart with a rave party in between. Surely, there must be a connection. When The Stranger visits Johanna's best friend, the plot really begins to thicken.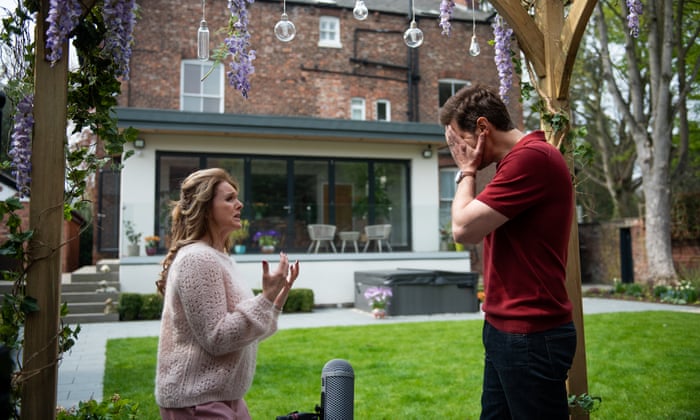 Actors
With so many sub-plots, two actors really stand out. Recently seen in Downton Abbey and Happy Valley, Siobhan Finneran is top-notch as Johanna. Steven Rea first came to my attention in The Crying Game back in 1992. Here, he plays Martin Killane, a retired police detective trying to save his home from an unscrupulous developer. Watch and enjoy!
Final Thoughts
You will be hard-pressed to find a series with more twists and turns than The Stranger. Yet, the "consensus" is that the book is more addictive. It must be some book. One critic writes of The Stranger that "the skillful tying together of all the twisty knots is an all-enveloping and charged experience." Set in the Greater Manchester area, it seems almost unfair that England has so many scenic areas in which to film. This series has been on my radar for several months but overlooked. Ultimately, I'm glad the alternatives were so bad that The Stranger came to visit.