"Love is messy" . . . especially if you are 17 and live in fictional Squahamish, Washington. Certainly, Alice Wu, writer and director of The Half of It, knows her literature and philosophy. She boldly puts it on display. She opens her story by telling us the Greek gods split our soul in two and we roam the Earth longing for the other half of it.
Two very intelligent girls are different in a school where everyone seeks sameness. How is it that a "puppy dog" sausage-maker can bring all three together? Are we satisfied with that good painting, or dare we add one more stroke that may ruin it, or elevate it? If you guessed that The Half of It has a gay tinge to it, go to the head of the class. But, Wu states that, at 17, we still don't know who we are, and her ending is not so clear-cut. I give The Half of It 3.5 Gavels and it receives a 95% Rotten Tomatoes rating with no Audience score as yet.
Plot
Ellie is the class nerd, writing papers for half her class because she needs the money. Paul, a second string jock, asks Ellie to write a letter to Aster, a girl clearly out of his league, both socially and intellectually. As fate would have it, Aster knows there is more to life than the entitled Trig, but he is also safe. Like Cyrano de Bergerac, she falls in love with Paul's letters despite the disconnect in person. But unlike Trig, Paul puts effort into the relationship with Aster, duly noticed by Aster and Ellie. Is this to be a love triangle?
Actors
One of the perks of Netflix non-blockbuster movies is talent like Leah Lewis. As Ellie Chu, her innocence and earnestness are perfect. Like Andy Allo in Upload, she is terrific. Daniel Diemer plays Paul Munsky, the big-hearted goofy kid that is impossible to ignore. His dream is to provide the world with all sorts of differently-spiced sausages. Alexxis Lemire (Aster Flores) is looking for a sign, any sign, to give her guidance. She knows the outside world has more to offer, but does she dare?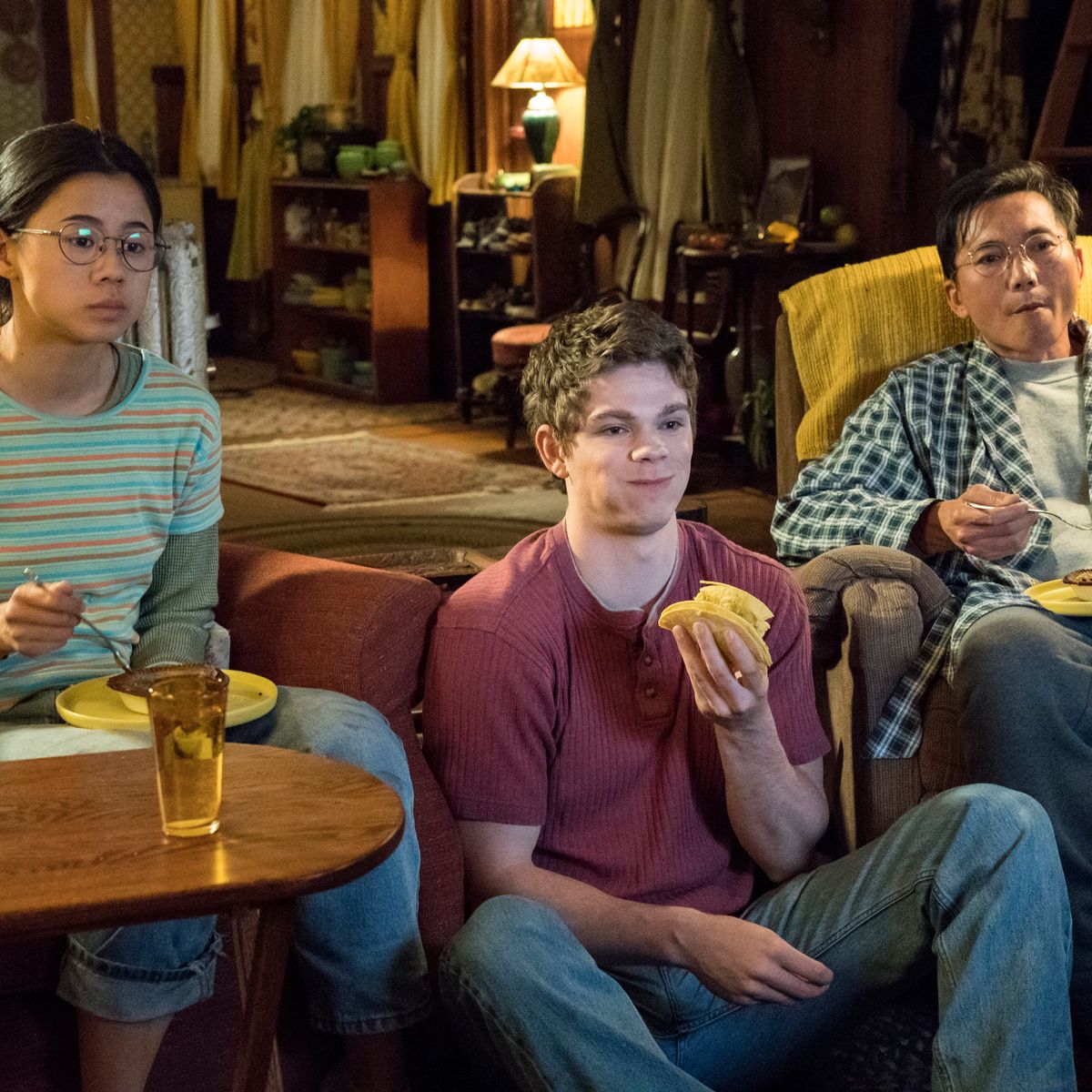 Final Thoughts
Sadly, Collider thinks you need to have the ending explained. Better yet, Cinemablend has the writer's perspective. One critic proclaims "this is a beautifully perceptive movie about love, identity and taco sausages, with a killer set-piece that rivals 'The Graduate' for showstopping church scenes. Another writes "a prickly-tender film about teenage friendship, first love and all the blurry gradations in between. It's sweet and funny, but also, in places, as raw as a scraped knee." Truthfully, the film does a great job fleshing out the characters. That same act causes it to lose some momentum. And, if you like tidy endings, you maybe disappointed. The Half of It is one where you might like to re-visit in five years to see where they land. For now, only the Greek gods know!