On my drive to picturesque Mansfield Park, I first stopped by Freud on Netflix. My id, my ego, and my super-ego all told me two hours of subtitles okay, eight hours of subtitles not okay. Next, I dropped by Amazon's Patriot. I may be unpatriotic, but the first episode is weird. My travels continued to as I searched for a respectable Rotten Tomatoes score with an equally fine Audience score. Both at 77%, I arrive at Mansfield Park (1999), not to be confused with the 2007 version. So soon after Emma, are we ready for another Jane Austen take on class? Is Fanny Price like Jane, both with a "tongue sharper than a guillotine?" Actually, after a slow start, I came to enjoy the flick and give it 3.5 Gavels.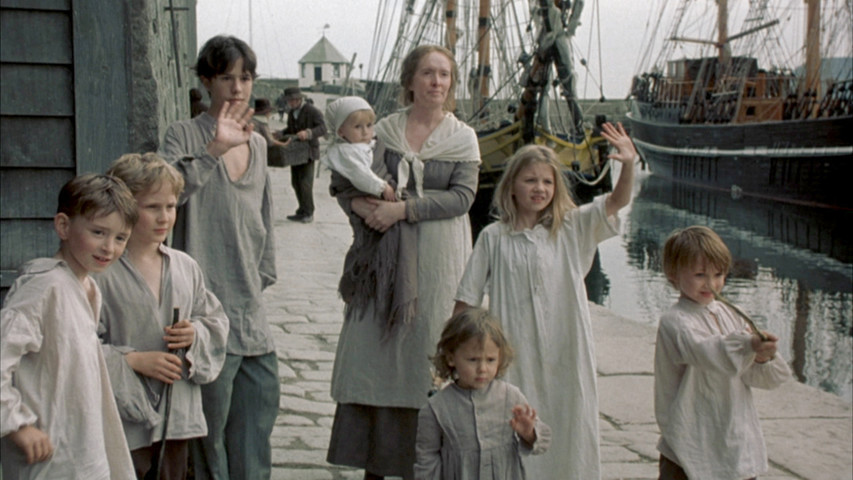 Plot
With eight kids, living on the docks at Portsmouth, Fanny Price's mother has little choice but to send the 10 year old to live with their rich cousins. Arriving at Mansfield Park, her uncle, Sir Thomas Bertram, tells his daughters, Maria and Julia, to expect "gross ignorance and a certain vulgarity of manners." Son, Edmund, sees a different girl, and becomes her friend and constant companion. All is well, sort of, until at age eighteen Mary and Henry Crawford arrive, disrupting the close relationship between Fanny and Edmund. Jealousies, distrust, abandonment, banishment, and scandal follow.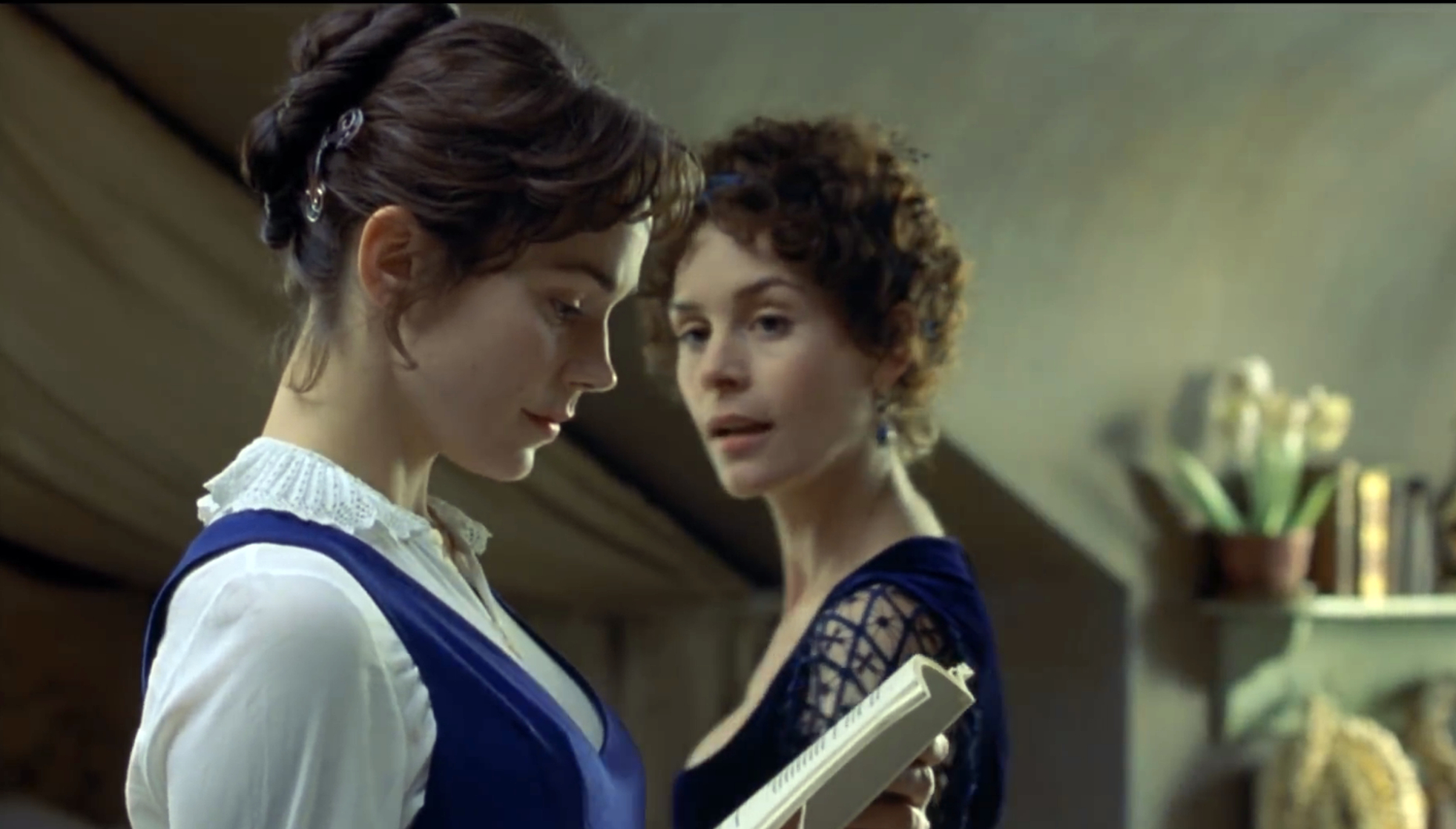 Actors
One of the better actresses that we rarely see is Frances O'Connor. Her Fanny Price wants to see, rather than be seen. Good luck with that! Jonny Lee Miller of Eli Stone and Elementary fame, is Edmund. Just how could he be bewitched by Mary when soul-mate Fanny was by his side? As Mary Crawford, Embeth Davidtz uses her feminine wiles to entice poor Edmund. As we all know, "marriage is such a maneuvering business. "
Final Thoughts
"No man dies of love but upon the stage." "Surely you and I are beyond speaking when words are clearly not enough." "A woman's poverty is a slavery even more harsh than a man's." The foregoing is a sampling of the writing of Jane Austen, heard amidst the simmering tension between Fanny and Edmund. The critic for Newsweek writes "the handling of the entangled amours and social gamesmanship at Mansfield Park is delightful. It's impure Austen, but potent moviemaking." Written in 1814, any modern script will take liberties. Only the most ardent of Jane Austen fans are likely to object. The rest of us enjoy the ride.