Trolls World Tour is a smashing idea, poorly delivered. Dreamworks spent so much money on talent and songs, they forgot about story and graphics. Seriously, you can see better computer-animation on Saturday morning cartoons, although the bright colors will enthrall the very young. And, the eclectic music might hold your attention for a bit, then it will be nap time for anyone over age 12. Using every cliche possible, the "can't we all just get along" message is repeated ad nauseum. To top it all off, Apple TV+ charges you $19.99 plus tax to stream Trolls World Tour. Is it worth it for the youngsters? That may depend on whether you are at your wits end. I give the film 3.0 Gavels and it receives a 69% Rotten Tomatoes rating with a 62% Audience score.
Plot
Queen Poppy finds out that the world is much bigger than she thought. Ancestors divided musical strings and sent six tribes into their own territories: Pop, Funk, Classical, Techno, Country, and Rock. Poppy wants to join all trolls in harmony, despite her father's warning that different music led to fighting. A message from Queen Barb convinces Poppy that a One Nation Under Rock World Tour is the beginning of unity. Her best friend, Branch, hears a message of domination.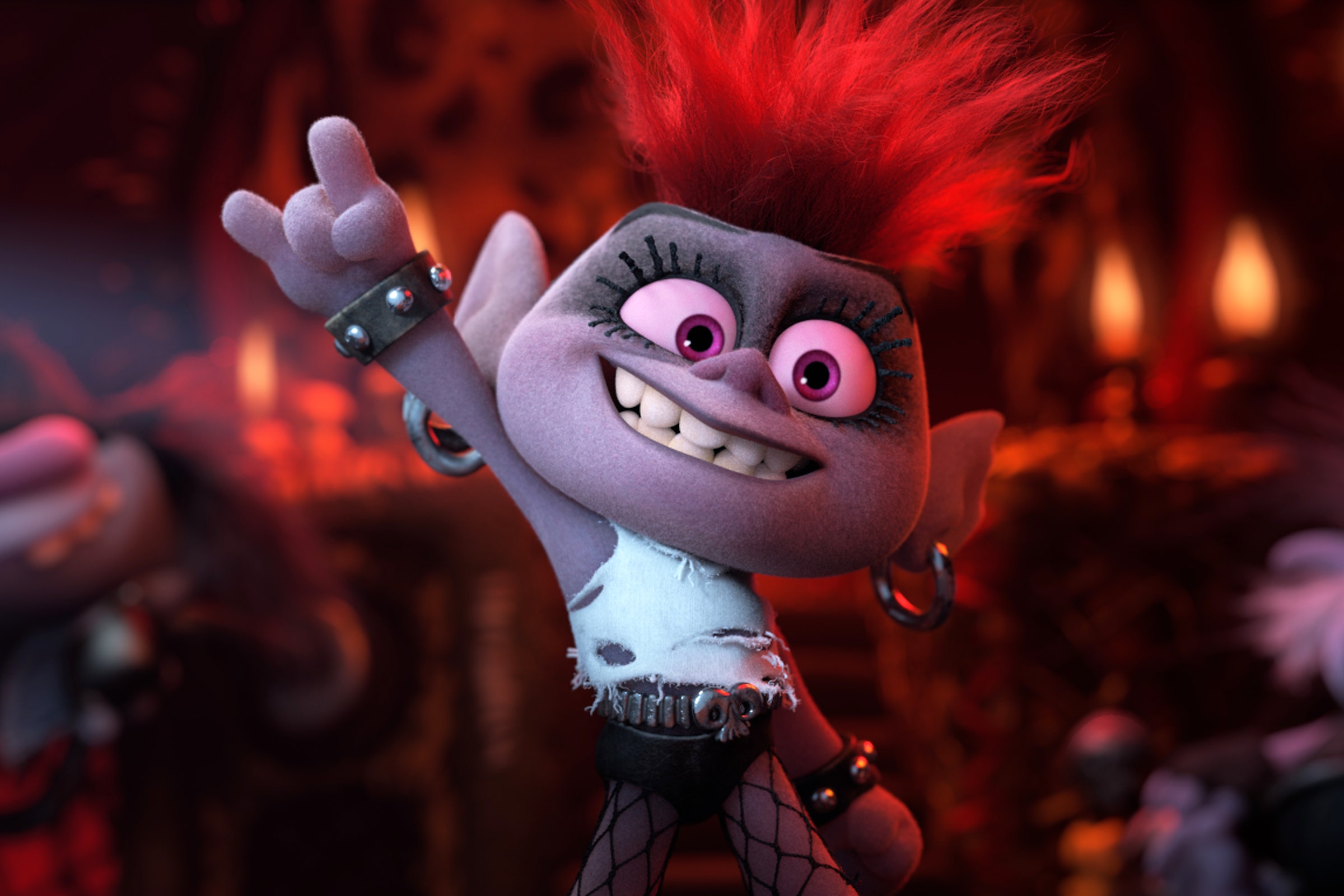 Actors
Music is the raison d'etre of Trolls World Tour. Songs performed by Justin Timberlake, Anna Kendrick, Kelly Clarkson, Mary J. Blige, Rachel Bloom and Sam Rockwell may be good reason to listen to the soundtrack. "Trolls Wanna Have Good Times," "Born To Die," and "Perfect For Me" are quite fun. Beyond that, you just have bunches of trolls.
Final Thoughts
Trolls (2016) grossed $347 million on a $125 million budget. Given Coronavirus, Trolls World Tour needs 12 million rentals to break even at $200 million. Of course, Universal Pictures is in uncharted waters. The critics are all over the place. One says "I don't know if a six-year-old — who the animation appears designed for in terms of style, brightness, and color — would get any of the jokes, but as a person trapped in my house, I appreciated them." Another writes "this film feels like you are sticking your head in a bucket full of glitter while somebody bangs on it with a pipe wrench." Notably, these two critics have the same employer. Much disappointed, I can't recommend you spend twenty bucks on Trolls World Tour. As the San Francisco Chronicle notes "if you start to get a headache, remember you were warned."