Frenetic and a bit wacky, children will likely be mesmerized by Dolittle. Who doesn't like animals that talk? But for adults, even with Robert Downey, Jr., Antonio Banderas, and Michael Sheen, it seems a bit too cute, silly maybe. It's the kind of film that Disney would do so much better. Is it as bad as it's 13% Rotten Tomatoes rating? Certainly not. I give it 3 Gavels and it has no Audience score as of this writing. No doubt the critics noticed the 21 days of re-shoots last April. One suggests that an adaptation of Dr. Dolittle is "doomed to failure." Another quips that "No animals were harmed in the making of this film. Only careers." Ouch!
Plot
The love of Dr. Dolittle's life died at sea. Dolittle becomes a recluse. An aide to Queen Victoria convinces him that he must re-enter the real world in order to save the dying Queen and his animals. But "the medicine hasn't been tested, is on a tree that's never been seen, and on an island that's never been found." An adventure awaits!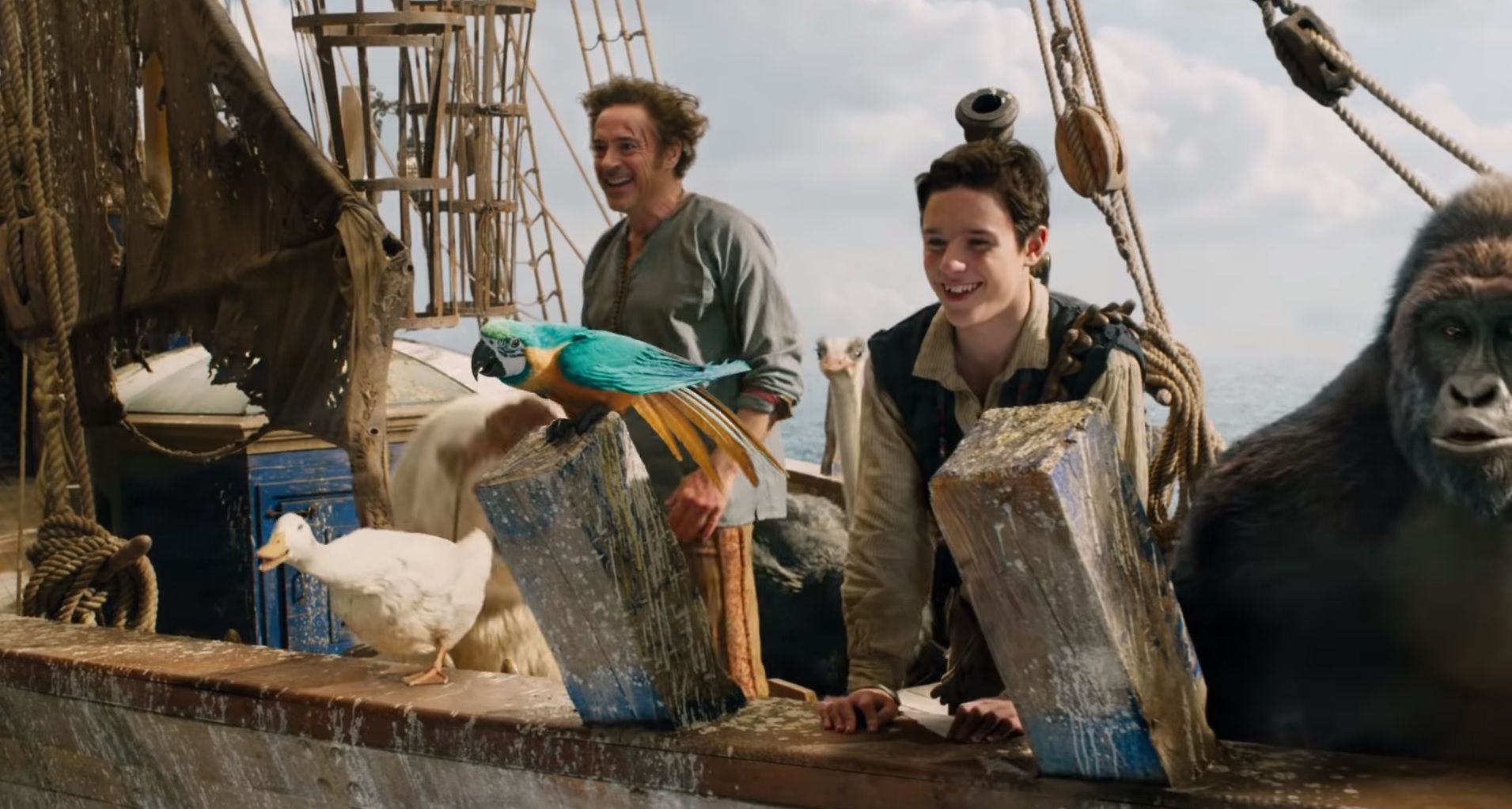 Actors
Robert Downey, Jr. is Dolittle, modeling his character after a weird Welsh doctor, maybe unwisely. Antonio Banderas plays the pirate father of Dolittle's deceased wife who blames him for her death. Michael Sheen, a classmate of Dolittle in med school, is the jealous Dr. Mudfly. A film I quite enjoyed last year was Wild Rose. From that film, you will recognize Jessie Buckley as the Queen.
Final Thoughts
Emma Thompson, Rami Malek, Tom Holland, Octavia Spencer, Kumail Nanjiani, Ralph Fiennes, and John Cena provide voices for the animals. That may be why the movie ran up a budget of $175 million. If it only earns its projected $27 million this weekend, Universal Pictures will take a bath. As with most recent films, the CGI-created animals are amazing. Apparently not enough, though, for one critic who wrote tongue-firmly-in-cheek "Come back 'Cats.' We forgive you." So, in the end, we just have another ho-hum January film. What's new about that?