November, at last. Now, the movies come fast and furious. Which ones will be Oscar-contenders? Which ones will be crowded out? And, away we go . . .
November 1
Terminator: Dark Fate — Will this $200 million budget film bully its competitors? Twenty-seven years after Terminator 2: Judgment Day, a new modified liquid metal Terminator is sent to kill Daniella Ramos (Natalia Reyes). Linda Hamilton, Arnold Schwarzenegger, and Mackenzie Davis must protect her.
Harriet — She was able to escape slavery. Some thought her crazy to return to the Deep South to help others on The Underground Railroad. Starring Cynthia Erivo as Harriet Tubman, here is another "history must not forget!"
The Irishman — Did he kill Jimmy Hoffa? This film will not play at the theaters owned by AMC, Cinemark, Regal or Cineplex because Netflix will stream it on November 27. So, why pay to go see it? Martin Scorcese, Robert DeNiro, Al Pacino, Joe Pesci and a host of others are the reasons. But, I'll probably wait since there are lots of others to choose from.
November 8
Midway — With the likes of Woody Harrelson, Mandy Moore, Aaron Eckhart, Dennis Quaid, Nick Jonas and more, the turning point of the war in the Pacific should squeeze out its challengers. Who can resist a $100 million historical saga?
Last Christmas — Can you ever get this George Michael song out of your head? Emilia Clarke, unlucky in life, takes a job as an elf. Henry Golding is about to turn her life upside-down. Of course, many ups and downs must take place in the story, co-written by Emma Thompson. Have you done your Xmas shopping yet? Perhaps this will get you in the mood.
Playing With Fire — If you save them, you are responsible for them, so says fireman John Cena. Keegan-Michael Key and John Leguizamo are his fellow firefighters trying to decide if it is tougher fighting fires or caring for kids.
November 12
Noelle — Santa retires, but his son (Bill Hader) is not up to the task. His sister (Anna Kendrick) must persuade him to return to the North Pole. Cousin Gabriel thinks the workshop should be turned into online delivery only. Produced by Disney, you can see it only on Disney+. Bah! Humbug!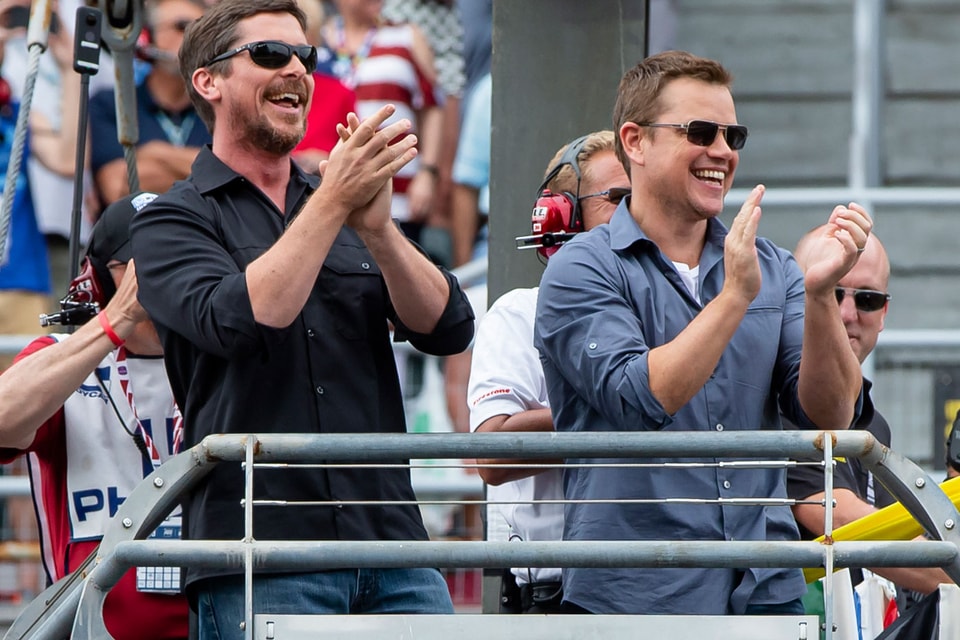 November 15
Ford v Ferrari — Matt Damon and and Christian Bale should race past the pretenders this weekend as Henry Ford II outdid Enzo Ferrari in 1966 at Le Mans.
Charlie's Angels — "Not so fast," says Bosley. "My 2000 movie earned $240 million and my sequel has three beautiful women to keep you from the racetrack. Kristen Stewart, Naomi Scott, and Ella Balinska will rock your world as they travel around the globe protecting mankind and womankind." Best guess is that the audience will love it; the critics will pan it.
The Report — Adam Driver stars as the staffer investigating the use of torture by the CIA after 9/11. Co-starring Annette Bening and Jon Hamm, The CIA and The White House try to quash his findings. It doesn't sound like a pot-boiler, but it is now part of our history, at least movie history.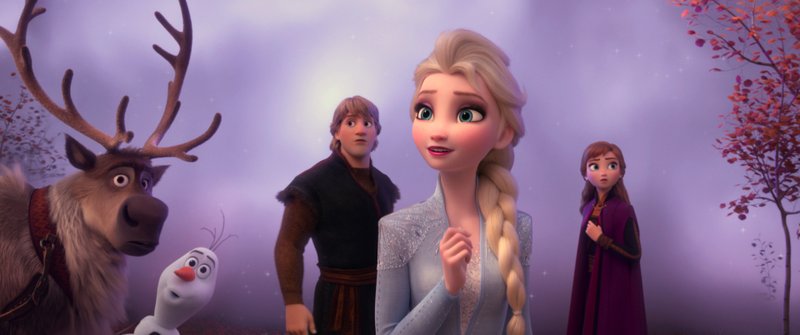 November 22
Frozen II — Anyone think Elsa and Anna won't freeze out the other contenders? Idina Menzel and Kristen Bell are back again with songs that are supposed to be "even catchier." Is that even possible? Set three years after the original, our frozen friends head north to discover the origins of Elsa's powers.
A Beautiful Day In The Neighborhood — Could anyone be more Fred Rogers than Tom Hanks? Is this type-casting? Anyway, we get to see a cynical journalist transform in front of our eyes after he meets Fred. As above, is that possible? The critics must think so as it currently sits at a 95% Rotten Tomatoes rating. How will it fare against the documentary Won't You Be My Neighbor (2018)?
21 Bridges — Bounced around like driving on The Mackinac Bridge on a windy day, will this one finally open after scheduled release dates of 7/12/19 and 9/27/19 were scrubbed? Chadwick Boseman locks down Manhattan after cops are killed. J.K. Simmons and Sienna Miller co-star.
November 27
Queen and Slim — This is touted as being a new take on "Bonnie and Clyde." Hopefully, we can do without the seventy-gazillion bullets they put in their bodies. I can still see that scene from the 1967 movie. Here, they kill a cop in self-defense and go on the run. Daniel Kaluuya and Jodie Turner-Smith co-star.
The Two Popes — This is yet another Netflix limited release which will stream on December 20th. Described as a biographical comedy-drama, it stars two of the greats, Jonathan Pryce and Anthony Hopkins. In 2012, Pope Benedict XVI summons future Pope Francis to Rome to plan a future for the Church. Francis is a critic of Benedict and wants to retire. We know that didn't happen! The Rotten Tomatoes rating currently sits at 96%.
Knives Out — I am already on record that Daniel Craig's accent in the trailer is one of the worst ever. He investigates the death of an 85 year old patriarch. Everyone is a suspect in this whodunit. What's up with the critics? Are they going soft? This one sits at a 98% rating on Rotten Tomatoes.
P.S. I told you it was a busy month.