The nightingale is noted for its rich melodious voice. Yet, The Nightingale will be remembered for its abject evil. If this were a more well known movie, Hawkins would have his place in movie-going history alongside the likes of Hannibal Lecter, Nurse Ratched, and Norman Bates. Reportedly, viewers walked out of its premiere at the Sydney Film Festival due to its violence. The director defends the movie indicating it accurately depicts violence in colonial Australia. If you want a nice love story with a happy ending, look elsewhere. The Nightingale is a powerful tale of the monstrous, the racist, and unsatisfying revenge. I give this movie 4 Gavels and it receives an 85% Rotten Tomatoes rating with a 75% Audience score.
Plot
British officer Hawkins refuses to free Clare long after her three years of servitude are completed. Denied a promotion and blaming Clare, Hawkins rapes her and kills her husband and baby. Seeking revenge, Clare hires Billy, an aboriginal tracker, to take her through the wilderness to track him down. Against the backdrop of a race war, neither trust the other. The wilderness takes no prisoners.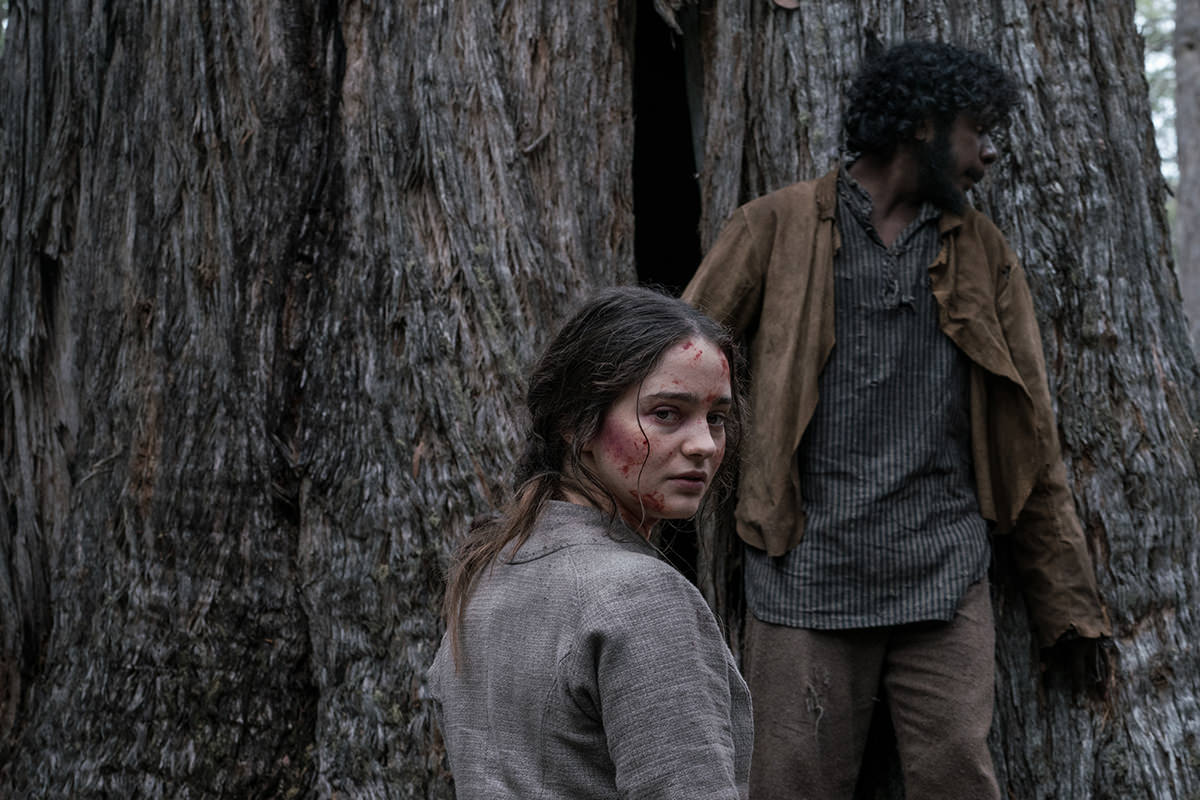 Actors
Aisling Franciosi (Lyanna Stark in Game of Thrones) is a marvel as Clare. She suffers untold pain; still, her need for revenge pushes her to the limits. If you haven't seen the cruel Sam Claflin, here as Lt. Hawkins, then you are in for a shock. You will wish him to die an unpleasant death. Baykali Ganambarr plays Billy so well that he won Best Young Actor at the Venice Film Festival, deservedly so. I can't imagine any actor representing the Aboriginal cause any better.
Final Thoughts
What does violence do to a person? Watch The Nightingale explore the inner depths of agony and also humanity. Listen to Billy explain why he would never want to be a white man. He will never understand why he is being forced from his own land. Yes, this film can be cruel and painful to watch. But, the constant tension makes it impossible to look away. Not a fun movie, who will go see it? If you want to know more of the Aboriginal history and man's inhumanity to man, this is your vehicle. I found it worth the trip, but I had some inkling of the suffering. Still, it is worse than expected, but a compelling tale nevertheless.