Little should receive little of your time and money. The critics got this one right. To have a likable movie, one should start with likable characters. Although she eventually undergoes her "emotional transformation," Jordan is barely tolerable as an adult or as a kid. Like What Men Want was no counterpart to What Women Want, Little is no counterpart to Big. While the movie may get credit for fashion and style, it needs more, like a better script. I give the movie 2.5 Gavels and it receives a 46% Rotten Tomatoes rating with a better-than-expected 73% Audience score.
Plot
As a 13 year old, Jordan Sanders suffers the pains of growing up in the presence of a female bully. Her father tells her that one day she will be a boss and "no one bullies the boss." Young Jordan reads that to mean she gets to bully others first. Twenty-five years later, she is exactly as expected. That is, until magically, she is made little again. It's back to school where little has changed.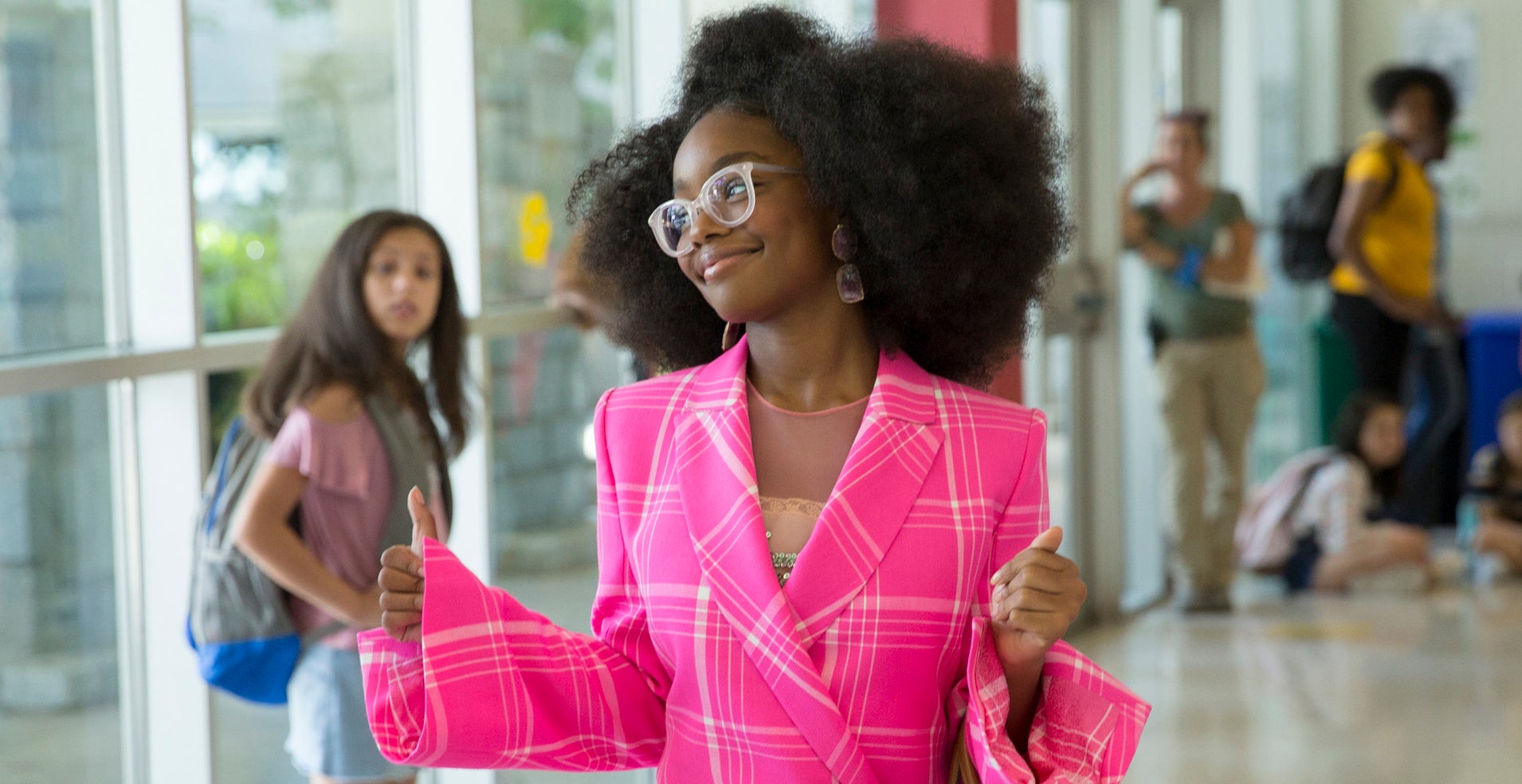 Actors
Regina Hall is a fine actress; her nastiness as older Jordan will do nothing for her career. Marsai Martin may one day be as good as Regina Hall; the thoughts of a 38 year old coming out her mouth won't do much for her career, either. On the other hand, Issa Rae as the abused assistant, April, really shines. The three males are just eye candy.
Final Thoughts
When a comedy yields more cringes than laughs, avoidance is a good plan. As the critic for the Wall Street Journal points out, we should see the world through the eyes of the child, not thru the eyes of the embittered adult. Even when adult Jordan makes a friend, the viewer is not certain that you want her as a friend. So, unless you want to re-visit the nightmares of the adolescent lunch room, you can wait for Netflix, if at all.