Fresh off the blockbuster Avengers: Endgame, our thoughts turn to summer blockbusters. Aladdin, yes. Rocketman, maybe. I don't see any billion dollar babies in the rest of the lot.
May 3
Ugly Dolls — What happens to dolls that are rejected at the factory? Defective dolls go to Uglyville, which is on the other side of the mountain from the town of Perfection. Will a child love a doll that's less than perfect? The film will feature original music from Kelly Clarkson, Pitbull, Nick Jonas, Blake Shelton, and Janelle Monáe . Sounds like a good start.
Long Shot — Charlize Theron wants to be President. Seth Rogen wants a job. Why wouldn't a babysitter hire her former charge? Why shouldn't a babysitter fall in love with him? Don't opposites attract?
May 10
Pokemon: Detective Pikachu — Just because billions of people played this game, does that mean they will see the movie? Tim and Detective Pikachu work together to find Tim's dad, also a detective. Together with a reporter, they uncover a plot to destroy the Pokemon world. Really, I'm as lost as you are on this one. Note: Ugly Dolls moved its opening up a week to avoid competition with is one. Someone thinks this will be a huge hit.
The Hustle — Remember Dirty Rotten Scoundrels? Flip it and con-women Anne Hathaway and Rebel Wilson "team" up to steal your money, but only if you are dirty rotten men who have wronged them. Billed as "high class" and "low rent," opposites reign this month.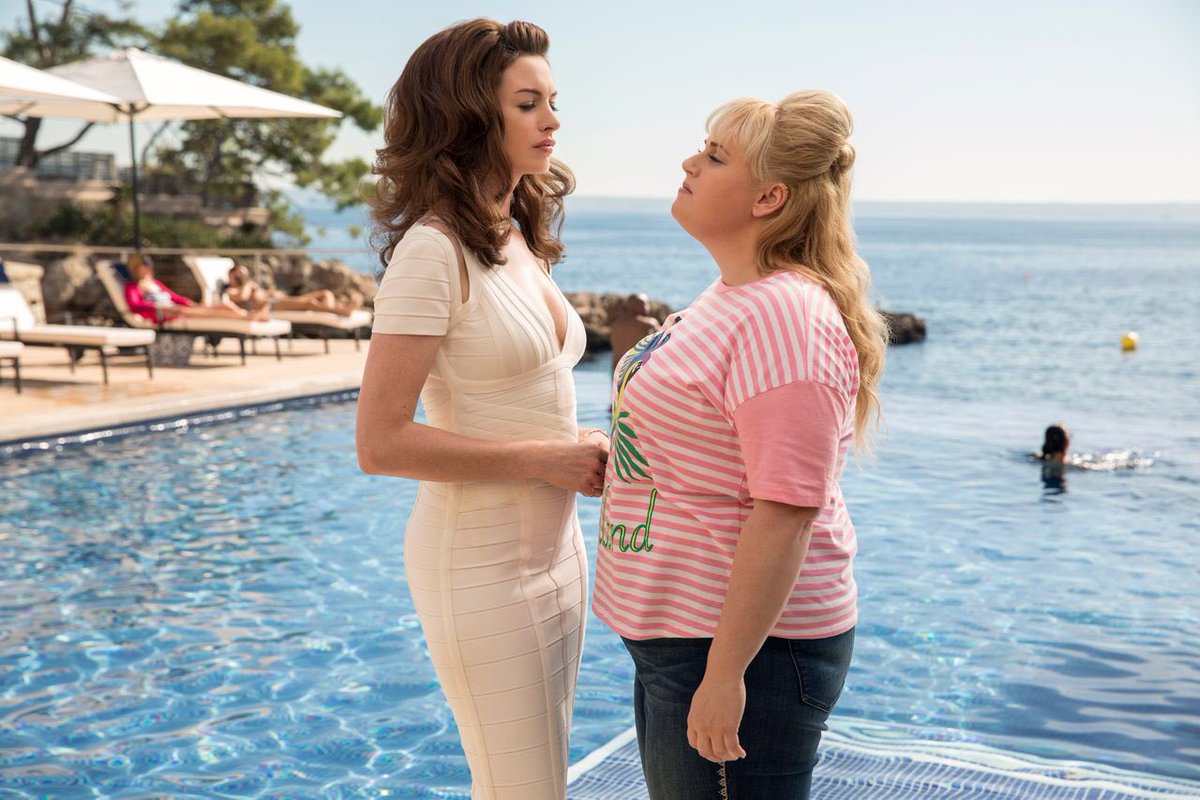 May 17
Rocket Man — Chronicling the story of Elton John, how can this one miss, as long as they don't screw up the music? And the facts? Reportedly, it covers Elton, warts and all. Now, is Taron Edgerton the next Rami Malek? By the way, what is a fantasy-musical?
A Dog's Journey — A Dog's Purpose made $205 million on a $20 million budget. When we last left Bailey (voiced by Josh Gad), after numerous reincarnations, the dog reunites with Ethan (Dennis Quaid) and they live happily ever after. In this version, Bailey goes through multiple lives to protect granddaughter CJ. Since both stories seem to take place in Michigan, I think it must be something in the water.
John Wick: Chapter 3 – Parabellum — When we last left John Wick (are you sensing a pattern here?), he was excommunicated and a $14 million global contract was placed on his head. Now, Keanu Reeves is assisted by Halle Berry in his escape from New York City. Lots and lots of dead bodies will be left behind. These movies are not for the squeamish.
May 24
Aladdin — Seriously, Disney? No one likes the blue Will Smith!
But, I'm sure we will love the music. Smith is a fantastic choice to play the Genie and will do Robin Williams proud. Bring it on!
Ad Astra — Clifford McBride (Tommy Lee Jones) travels to Neptune to find life. Twenty years later, his son, Roy (Brad Pitt), tries to find him. Filmed in 2017, and co-starring Ruth Negga and Donald Sutherland, where has this movie been?
May 31
Godzilla: King of the Monsters — Did you know this is the 35th Godzilla movie? Do we like them? Godzilla (2014) made $529 million on a $160 million budget. Here, ancient super-species battle Godzilla for Earth supremacy. We mortals get caught in the cross-fire. It's probably best to avoid Tokyo during their battles. It always seems to take a big hit.
Next week Coffee is served on Thursday! Avengers: Endgame will be posted Friday!