Hotel Mumbai does its best to accurately portray the terrorists attacks of November 26, 2008, aka 26/11. (For more information, see this Time magazine article.) The horror and the hate are on full display for the full 125 minutes of grisly hell. Believe me, this is not a movie for the faint of heart. You hear the mastermind as he exhorts these criminals to kill, kill, and kill again, as he sits safely in his hideout in Pakistan. Innocents are slaughtered as the local police is unable, or unwilling, to intervene. The movie shortens the time span at the hotel to eight hours when it really took three days to secure that location. I give Hotel Mumbai 4 Gavels and it receives a 73% Rotten Tomatoes rating with an 75% Audience score.
Plot
Ten members of a terrorist group attack 12 different soft locations in Mumbai. The police are ordered to stand down until the commandos arrive. However, they are eight hours away in New Delhi. Staff at the Taj hotel volunteer to stay and try to protect and/or rescue their guests. Half of those killed will be staff members. Reports state that 31 were killed at the Taj; it seemed like three times that many.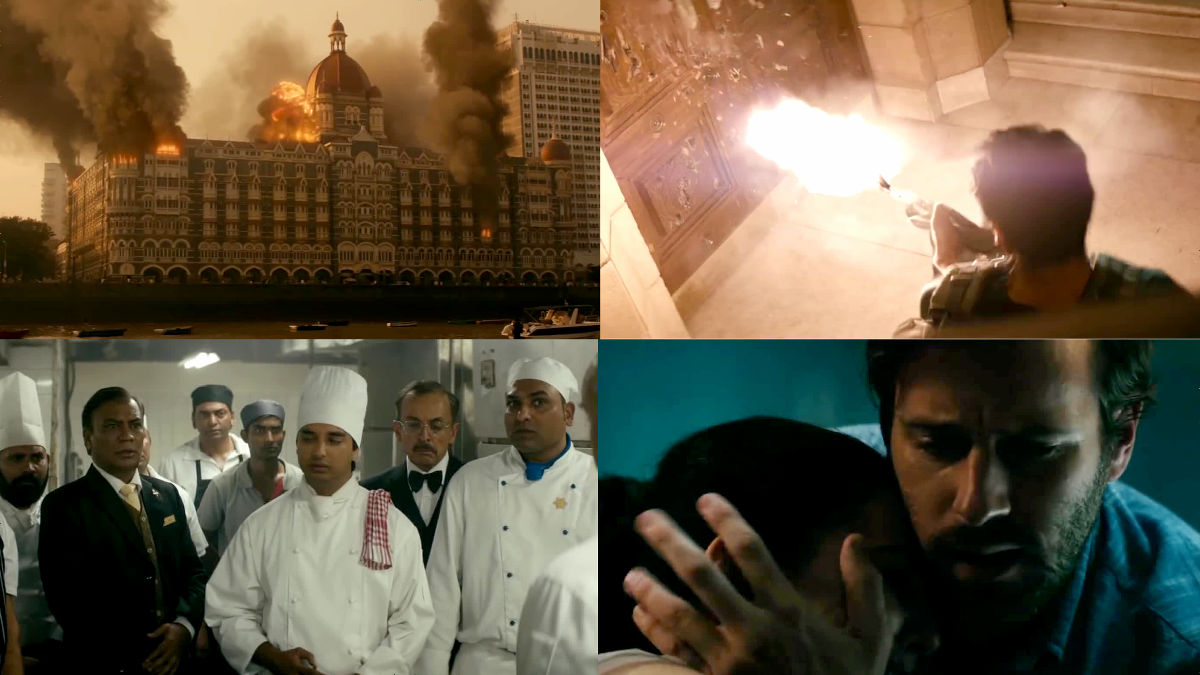 Actors
Except for the head chef, the main characters were compilations of real people. Anupam Kher, instantly recognizable, plays the national hero chef, Hemont Oberoi. His calmness and clear thinking saved scores during the attack. Dev Patel is one of his waiters, assisting both the guests and directing a couple of police to the CCTV room. Armie Hammer is an American architect trying to save his wife and infant son. Jason Isaacs is a Russian operative in the wrong place at the wrong time.
Final Thoughts
The opulence of the Hotel Taj is quite a contrast to the violence leveled inside its walls. Some critics claim Hotel Mumbai is a mere attempt to cash in on the misery and grief of the victims. I say quite the contrary. If we truly must "never forget," one must clearly understand the depth of the evil inside these attacks. Americans watched those choosing death by jumping to avoid death by fire at The World Trade Center. Those images will be forever seared into our brains. This director aims for a similar result. You see this one for the memory, folks, not for entertainment.