Why is Tim Tebow so controversial? Google that question and you will find numerous articles. Here, he is the executive producer of Run The Race, a faith based movie, and the critics complain it is not as good as I Can Only Imagine. Of course, only 28 critics took the time to review that movie; even worse, a mere 9 saw fit to write about this one. Just imagine, a movie about faith and football. You do what you know and Tebow knows both. Give him a break. I give this movie 3 Gavels and it receives a 44% Rotten Tomatoes rating and an 87% Audience score.
Plot
After their mother died of cancer two years earlier, and their father abandoned them in favor of alcohol, two high school seniors have only each other. Despite being injured on the football field and suffering intermittent seizures, Dave retains his faith. Zach, the star running back, is certain that God also abandoned them. A torn ACL in a fight does nothing to change his perspective. But are they really alone?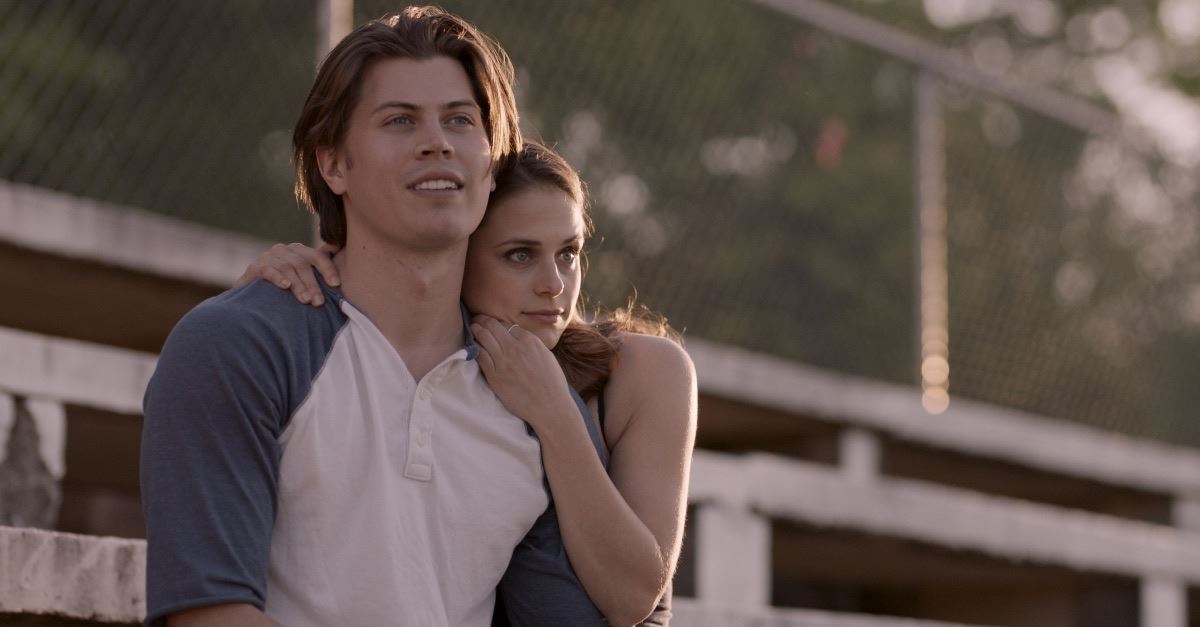 Actors
Tanner Stine and Evan Hofer are Zach and Dave, respectively. Interestingly, Tanner played the young Tony DiNozzo on NCIS while Evan played young Cole on Lethal Weapon. Looking after the boys is the eminently watchable France Fisher as their godmother. Mykelti Williamson is their coach, a little overzealous in this role. Mario Van Peebles fits in nicely as the minster.
Final Thoughts
Not based on a true story, no Dennis Quaid, and no great song, this movie is not as good as I Can Only Imagine. That movie hit the sweet spot. Still, the message of "stop running away from God and start running toward him" hits the mark. The scene of their "broken" father crying at his wife's grave sight is quite memorable. Another is the devout girlfriend's father saying "you would not be the first one at this table to question his faith from time to me to time." The godmother's story of God's path for her will bring a tear to the eye.
Movies like this tend to do better when "Hollywood couldn't make this stuff up." For example, see the upcoming Breakthrough. This one seems like Hollywood tried to make it up. Overall, this is a solid start for Tim Tebow, but I am sure there are better stories out there. He just needs to find them.
Note: For OSU fans, Eddie George has a cameo as a recruiter for the Florida Gators. We forgive you, Eddie!