With football season fast approaching, it is time to get serious about GOATs, i.e., Greatest Of All Time.  Hence, the greatest football movies of all time can be found right here!
85 Yards Through The Heart of the South
1.  I do realize this movie has yet to be made, but as soon as it is, it will be number one all-time.  Who can forget Ezekiel Elliott dashing through the vaunted Alabama defense as if it didn't exist?  Who will believe Ohio State smashing Alabama with a third-string quarterback to win the first undisputed championship ever?  In a few years, this true story will be presented an Oscar.  Go Bucks! Brian's Song
2.   Tell me you didn't have a tear in your eye as Gale Sayers is trying to console Brian Piccolo on his deathbed?  Not bad for a 1971 ABC TV Movie of the Week.  It has a 92% Rotten Tomatoes rating and is number one in my heart.  No one could have done this buddy flick better than Billy Dee Williams and James Caan.  I give it 5 Touchdowns.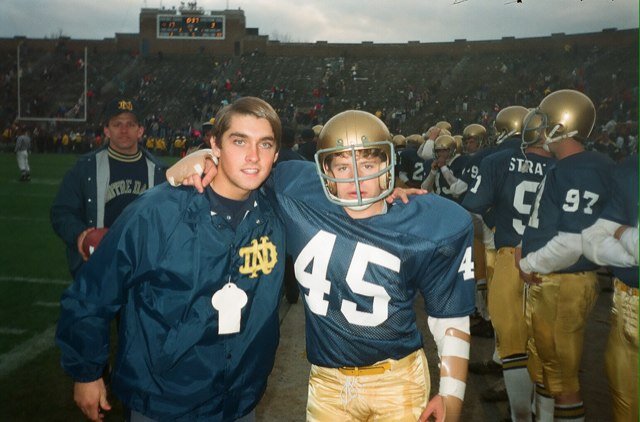 Rudy
3.  As a life-long Buckeye fan, I couldn't slide this Notre Dame pic any higher, although due consideration was given.  No movie could ever portray a never-say die-attitude better than Rudy.   Sean Astin is more well-known for his role as Samwise Gamgee in the Lord of the Rings trilogy, but not to football fans.  This was his zenith.  I give it 5 touchdowns but one missed extra point.
Jerry McGuire
4. Show me the money!  You had me at 'hello' " This is Tom Cruise, Cuba Gooding Jr. and Renee Zellweger at their best.  Cleverly written, Jerry McGuire was nominated for an Oscar.   Gooding won Best Supporting Actor.  With an 82% Rotten Tomatoes rating, this movie earned $273 million on a $50 million budget in 1996.  Shall we say 4 touchdowns and a field goal?
The Blind Side
5.  Even though Sandra Bullock won an Oscar for Best Actress, I still can't see her as a blonde.  Nevertheless, this is a true story about a foster kid adopted into a wealthy family, struggling with academics, scoring high on "protective instincts," and becomes a first round draft pick for the Baltimore Ravens.  Quinton Aaron as Michael Oher did not receive nearly enough accolade for his performance.  At a cost of $30 million, this movie earned $300 million.  I'd say that's a grand slam, but that sport is for another day.  I give it 4 touchdowns.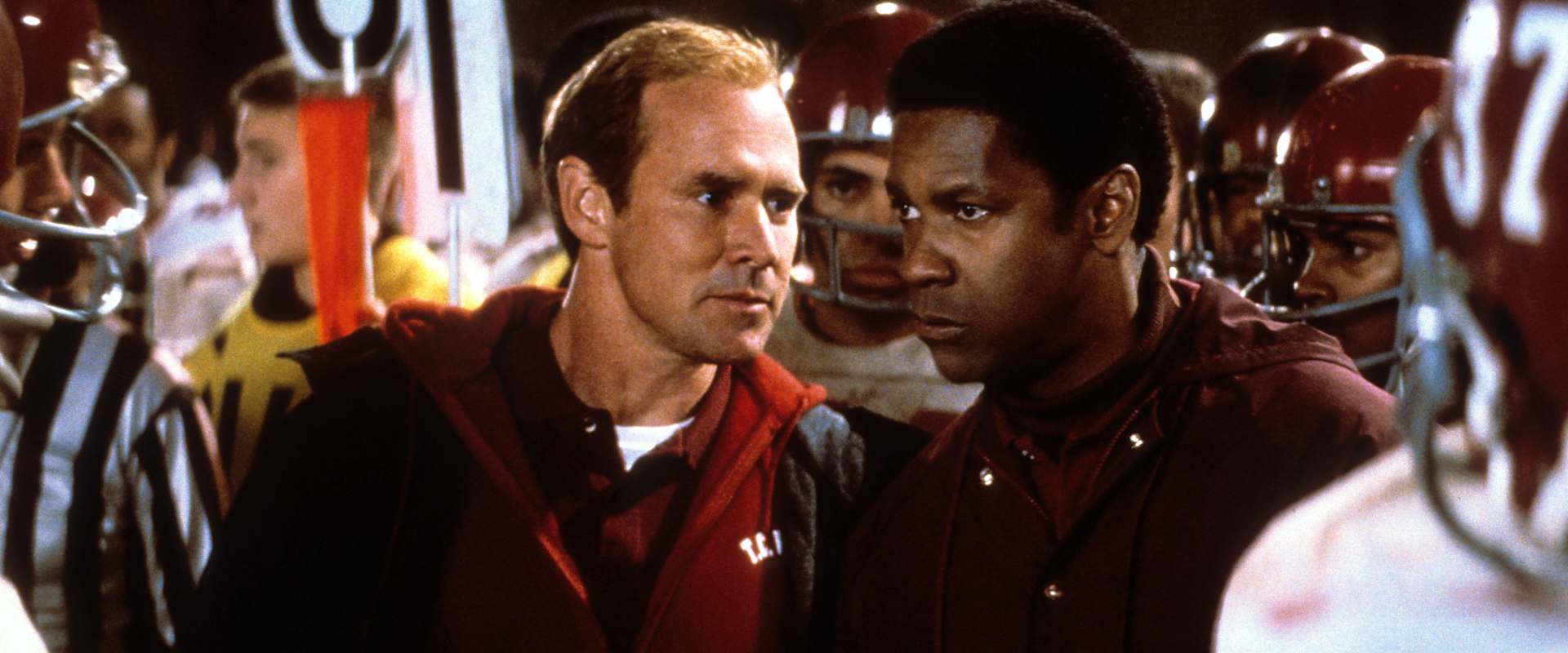 Remember the Titans
We Are Marshall
6.  I will remind you that in the not so distant past, there were ties in football.  In homage to the days before overtime, these movies each deserve 3 touchdowns, one field goal and one safety.  A white school and a black school are integrated in 1971 Virginia.   Racial tensions are high when Denzel Washington's character is named head coach of the unified teams.  Will Patton's character, a Hall of Fame nominee as a coach, very reluctantly agrees to be defensive coordinator.  As he discovers, not everyone wants the new coach to succeed.
In November 1970, a plane crash wiped out the Marshall University football team.  Many think the program should be suspended.  It is decided that the community needs a team to rally around.  Matthew McConaughy's character is hired to re-build the program.  But where will he find enough players in a short period of time?   I am partial to the We Are Marshall chant, not so much to the We Are Penn State chant.
Draft Day
8.  I herein give a nod to Cleveland and the Browns.  Fair warning:  I grew up a Browns fan.  The Bengals didn't yet exist.  No one was better than Jim Brown.  Leroy Kelly was so smooth.  They were good!  But, I digress.  Not many saw this movie, but I liked it.  It starred Kevin Costner and Jennifer Garner as the Browns maneuvered draft picks to improve their team.  Spoiler alert:  Unlike real life, miracles can happen in movies.  As a bonus, you will see lots of Cleveland sights.   Cleveland gets 3 touchdowns which is likely one more than in most games this year.  I'm just kidding, Browns fans.  I wish them well except against the Bengals.
The Longest Yard
9.  For those too young to remember, the ladies used to swoon over Burt Reynolds.  Does anybody swoon anymore?  In this 1974 version, Burt quarterbacks the convicts in a vicious game against the guards.  How vicious?  Richard Kiel, who played Jaws in Moonraker and The Spy who Loved Me, was a 7'2″ lineman.  This film won a Golden Globe for Best Picture.  It gets 3 touchdowns and one missed extra point.
Bonus–The worst football movie of all time
Leatherheads
1. This is not a typo; it is the worst football movie of all time.  Leatherheads deserves to decompose in the sewer of unwashed football jerseys.  How could George Clooney, John Krasinski and Renee Zellweger make a film this bad?  In the early days of American football, two men fight over stardom and the eye of a pretty girl.  How bad was this movie?  I rooted for the other guys.   This was a bomb, but not a long touchdown pass.  It made only $41 million on a $58 million budget.  TMJ gives it 0 points.
Now, bring on the games!