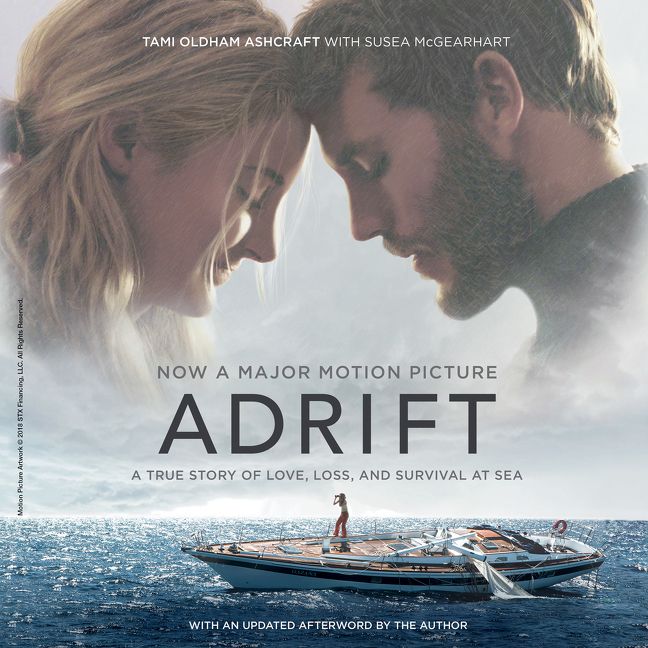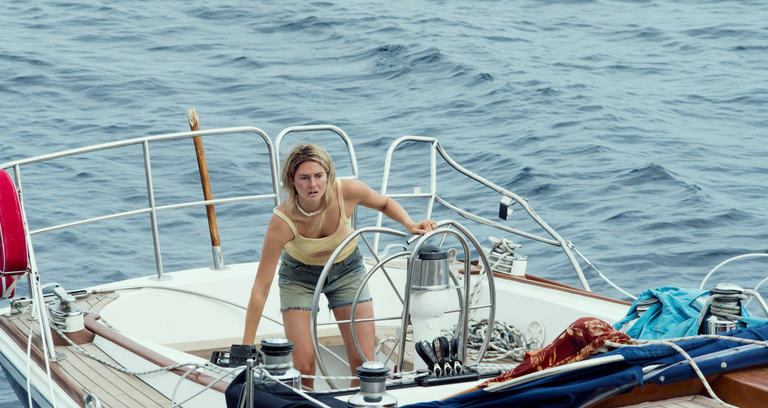 Shailene Woodley is 26 years old. She has starred in The Descendants, The Divergent series, and Big Little Lies, but is now adrift in Adrift. Usually a true story is a big winner with me. Truth is almost always better than fiction. It is not Woodley's fault that the constant flashbacks become annoying. It is not Woodley's fault that the director chose to embellish the truth, as if the truth was not amazing enough. In my humble opinion, Woodley should have picked a better vehicle for her acting talents. Ultimately, this boat didn't sink but it sure does flounder.
Born in San Diego, Tami leaves home at age 18. A few years later (1983), she finds herself on Tahiti looking for work as she figures out what she wants to do with her life. She meets Richard and they sail around the Pacific for a time. Richard then runs into some acquaintances who offer him a job sailing their yacht to San Diego. All is well in paradise until their path takes them directly into a hurricane. The masts are broken, the boat has taken on water, and Tami awakes from her injuries finding that Richard is gone. She then has to summon all her strength to survive and cross 1500 miles of water to Hawaii using a sextant, a small sail, and the currents.
Shailene Woodley is Tami. Like most ocean survival movies, there is the only one actor on screen most of the time. Shailene does well with what is given. Originally, Miles Teller was to play Richard and was a better choice. His substitute, Sam Claflin, doesn't match up with Shailene nearly as well. Again, part of the problem is the use of the character when not necessary. Although a couple of other actors appear for very short periods, this is basically a Shailene and Sam show.
While these movies are great stories of courage and skill and luck, they all have the same formula. Life is great on the ocean, usually weather happens, and you have the struggle to survive. Nothing new here; we just saw Robert Redford do much the same in All is Lost. The film has made $22.5 million on a $35 million budget. It will struggle to make a profit, unless somehow how the producers are able to pull a rabbit out of a hat. Or, in this case, is it a fish out of a boot? Bottom line–it's just an OK movie. If you like Shailene, you will like the flick. Otherwise, wait for the dinosaurs.