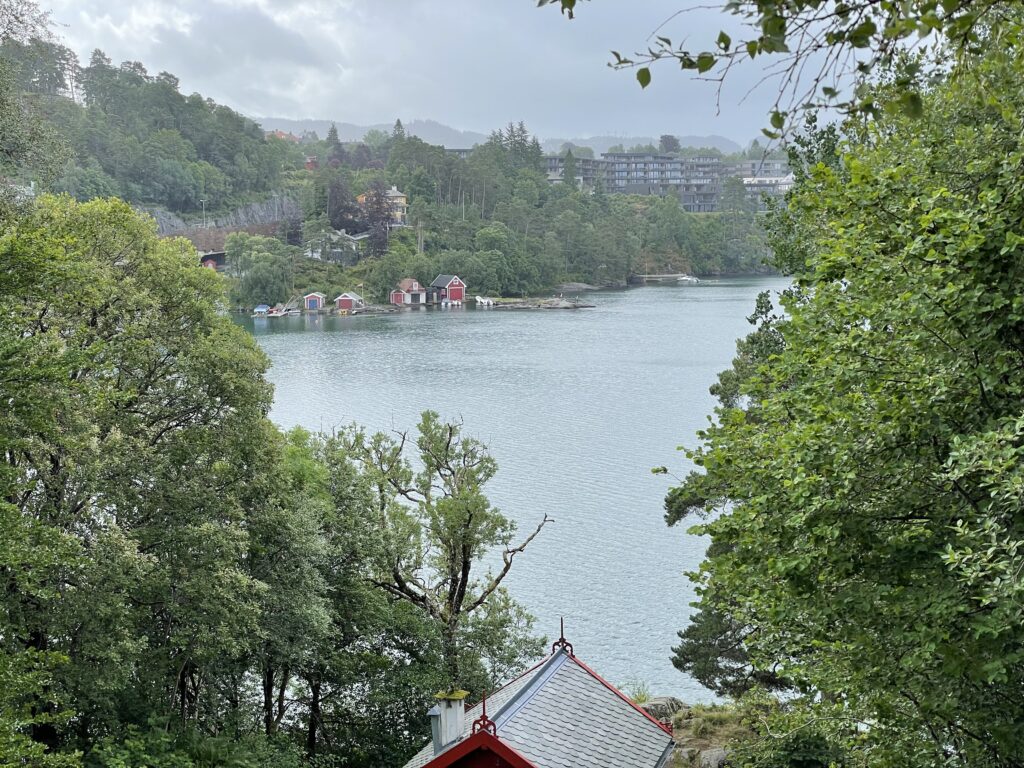 Bergen is surrounded by seven mountains and seven fjords. In other words, you don't have to worry about someone blocking your view because you built higher up the mountain.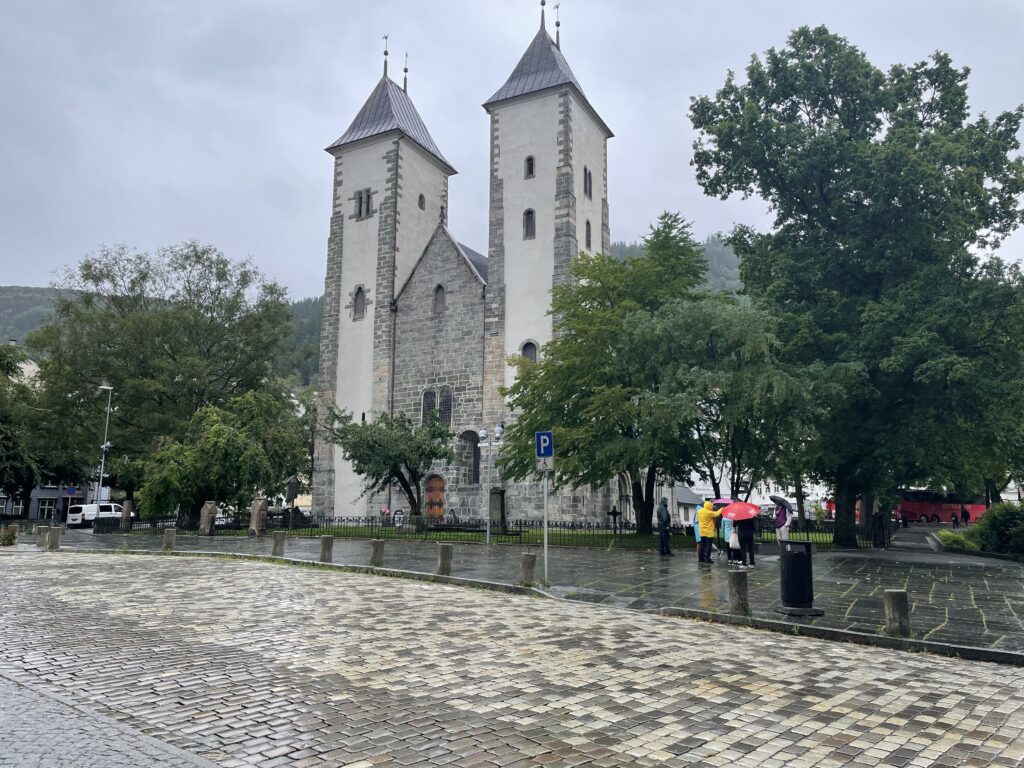 Adjacent to our hotel is Bergen's oldest Church.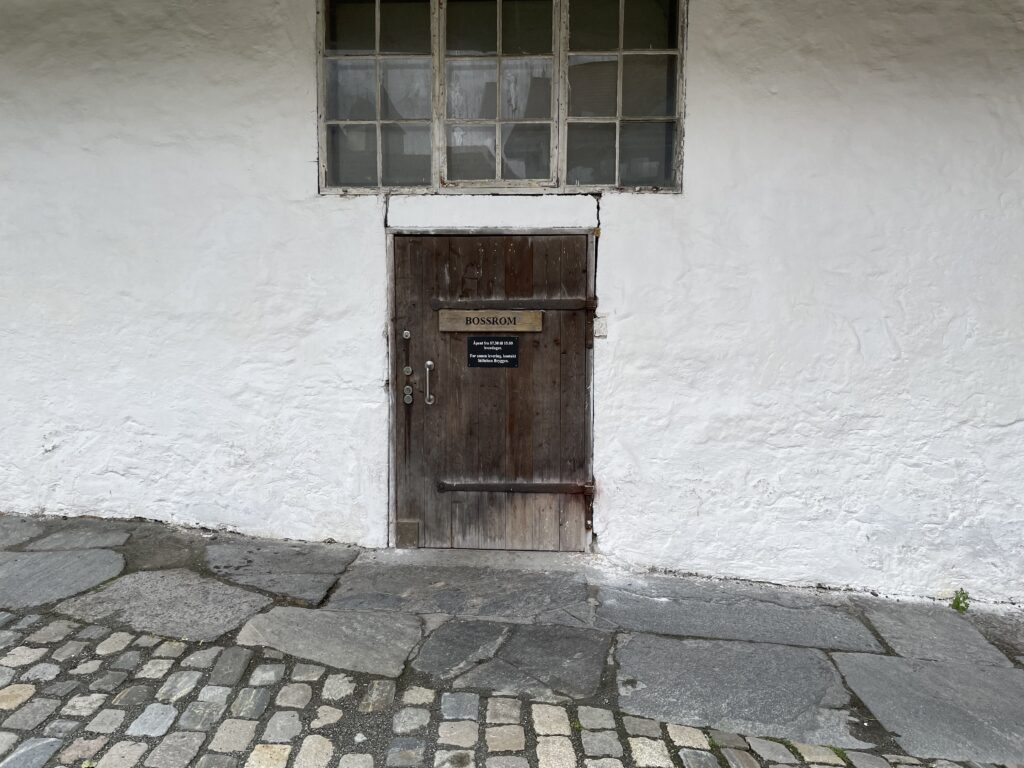 Our guide said Bruce Springsteen wanted a picture of the Bossroom . He laughed when told it translated to garbage room.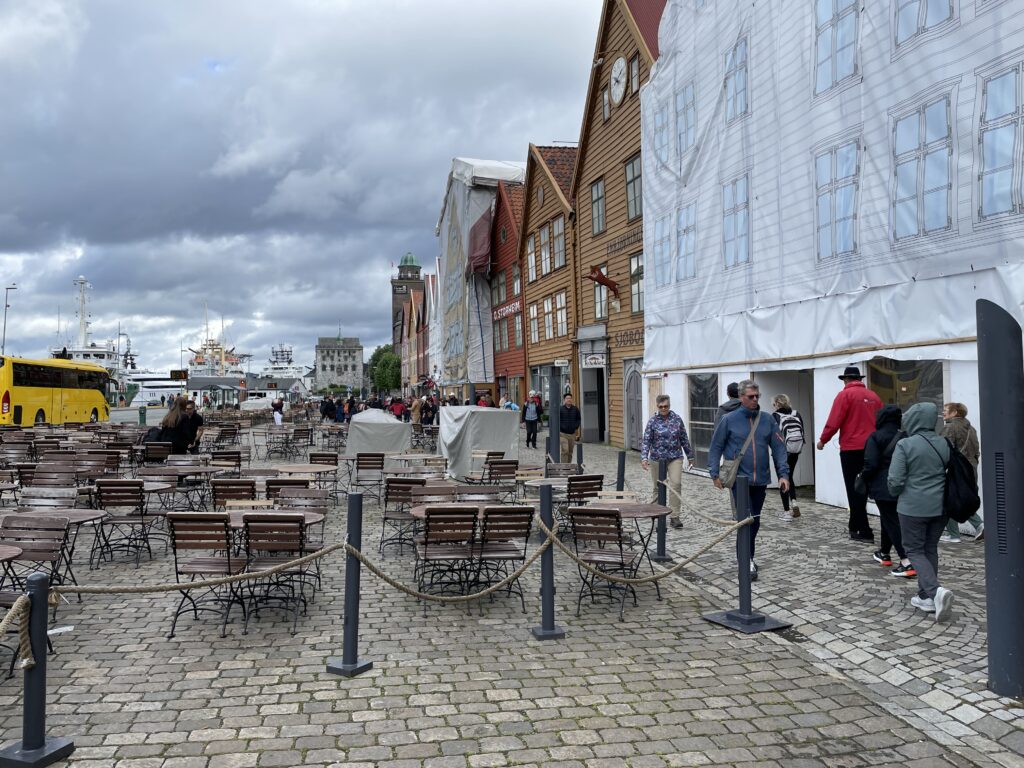 These are UNESCO protected as it shows original wood construction. That comes at a cost as it may take $6 million to refurbish.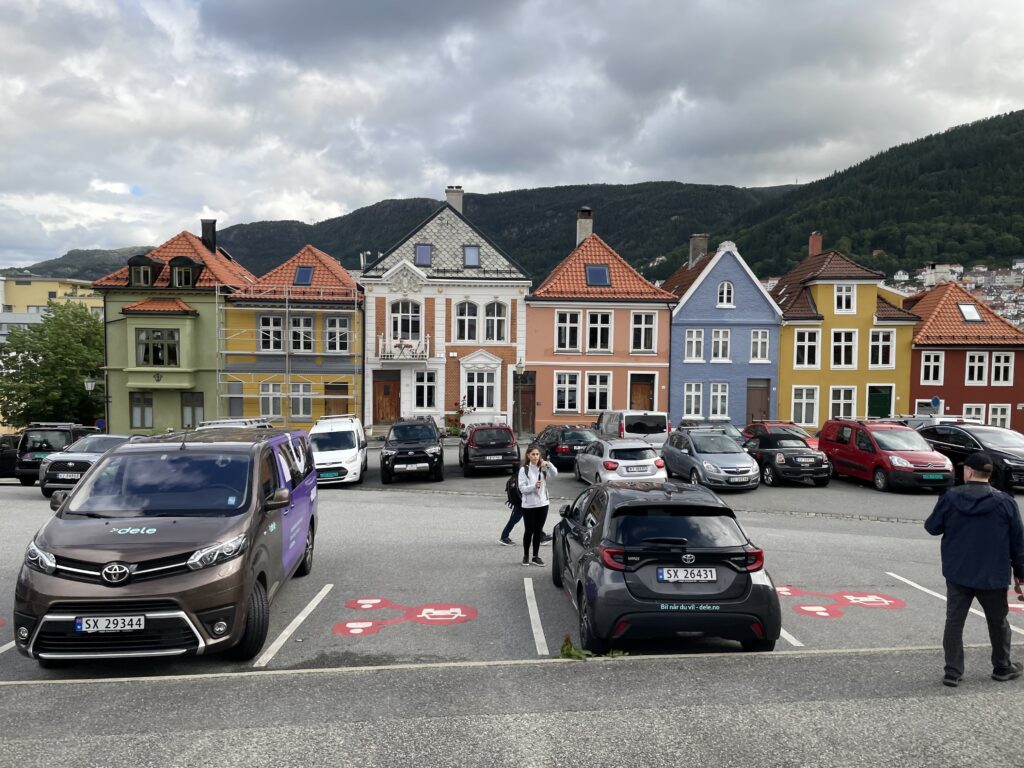 Street scene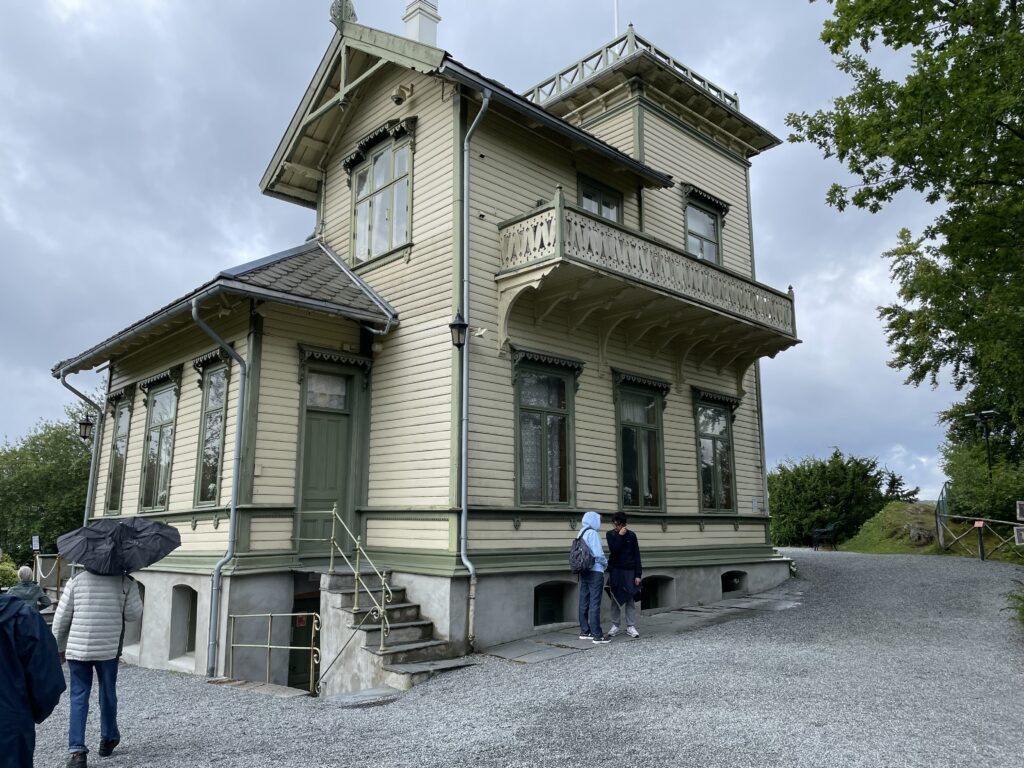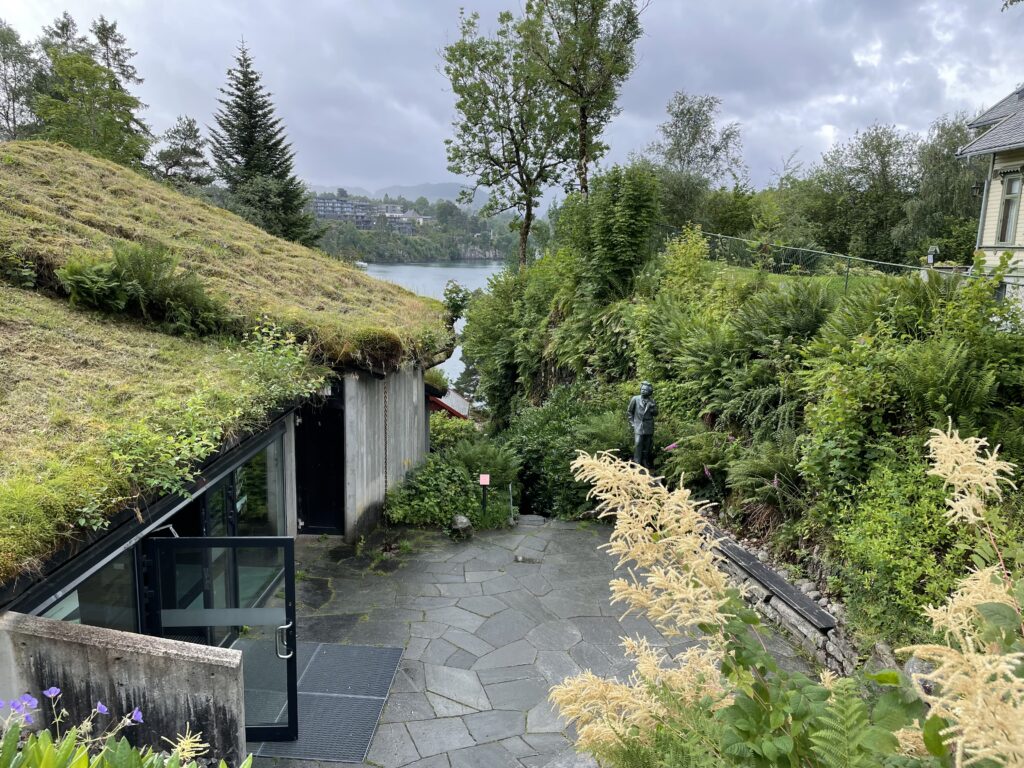 Edward Griegs home, Norway's greatest composer. And, yes, you've heard his music.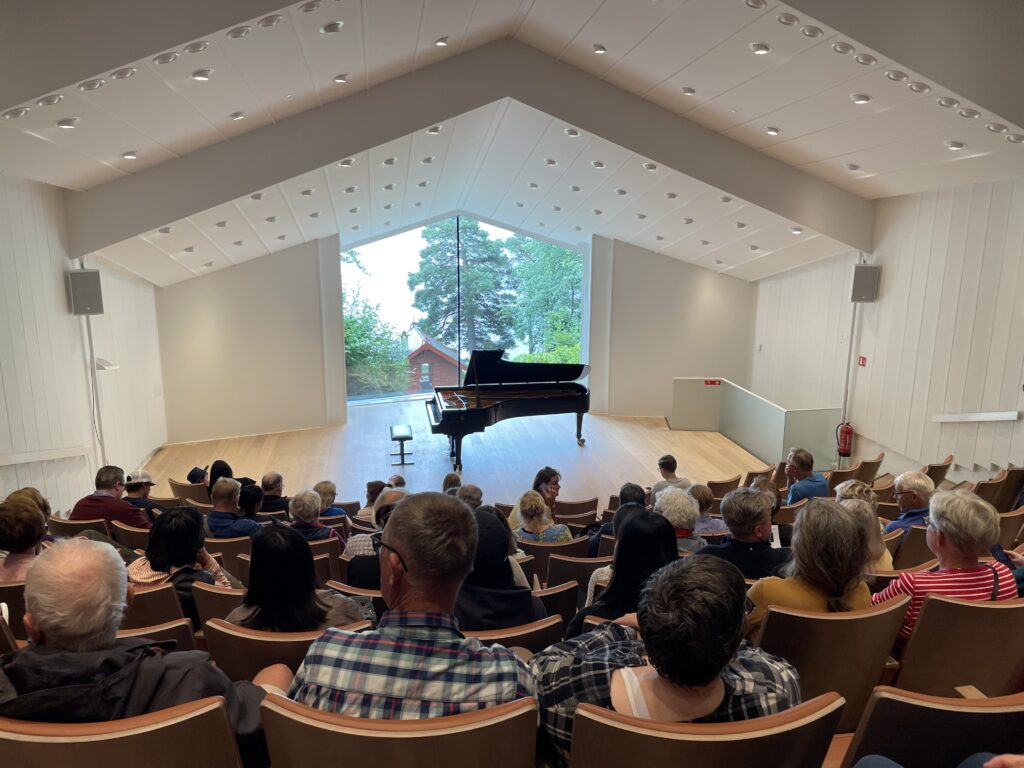 Treated to a concert at Griegs museum.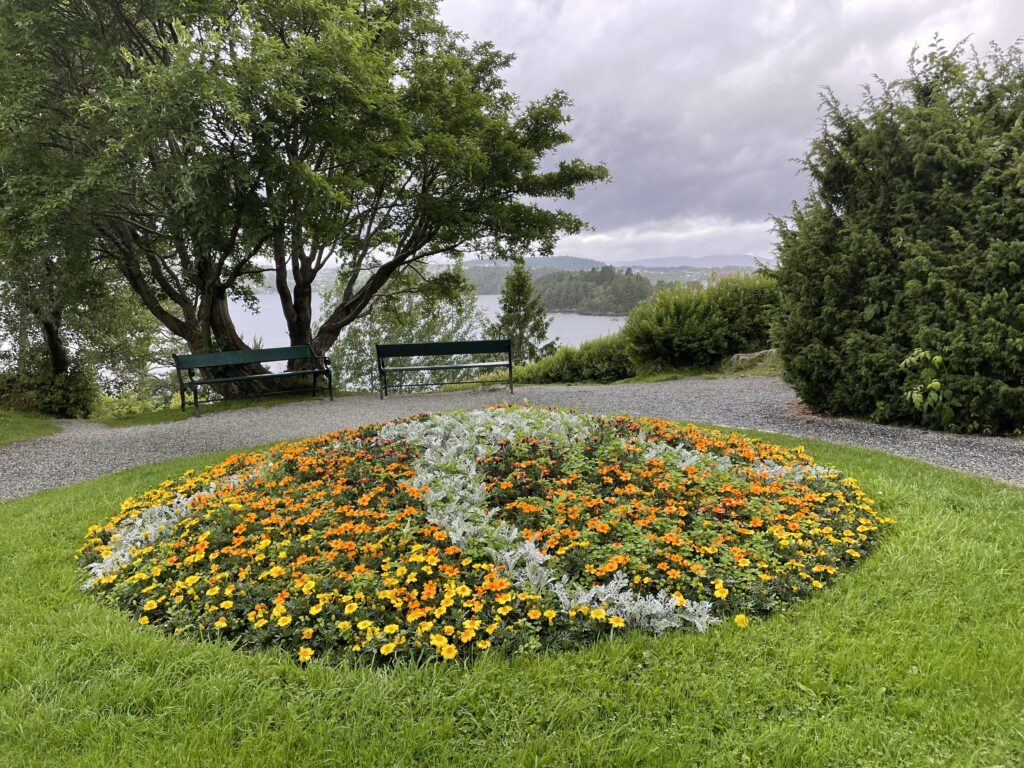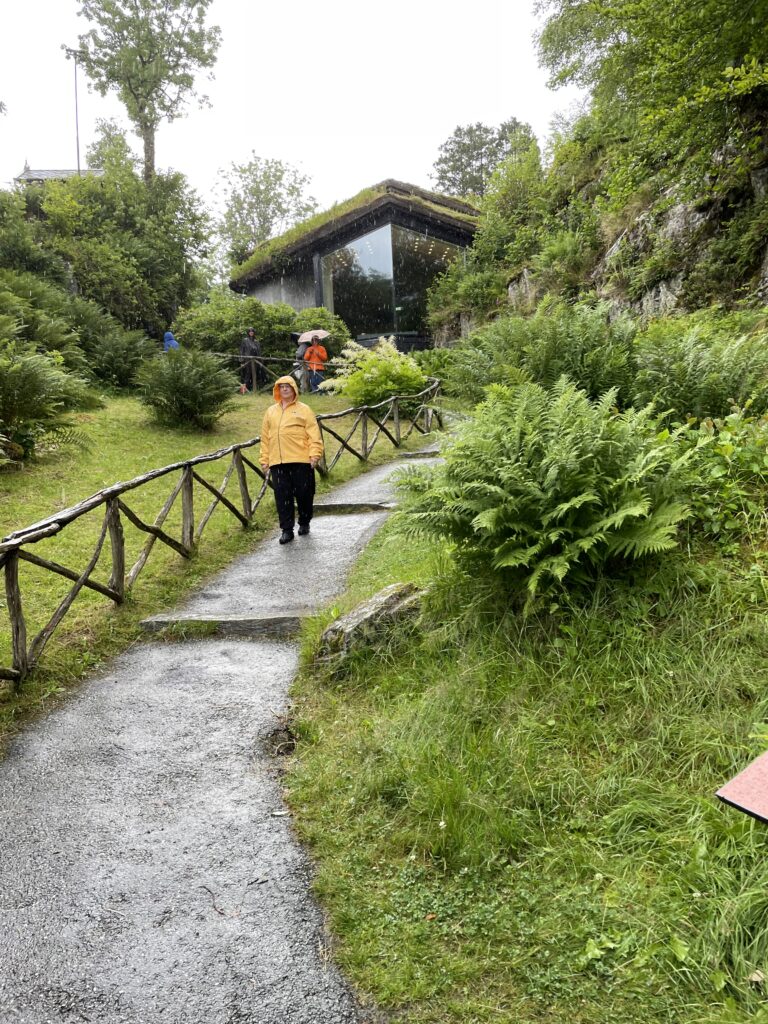 Flora at Griegs home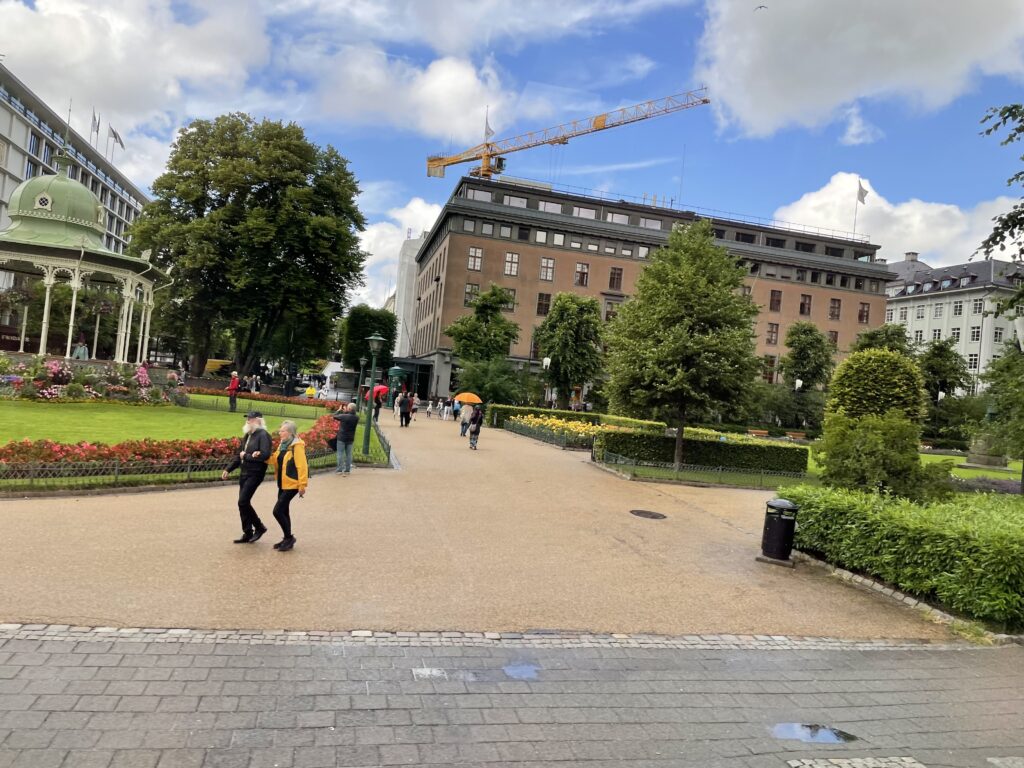 Downtown Bergen
Tomorrow we go farming again, to a fish farm and a fruit farm.