Forget Oslo; I can't wait to explore Bergen, formerly the capital of Norway.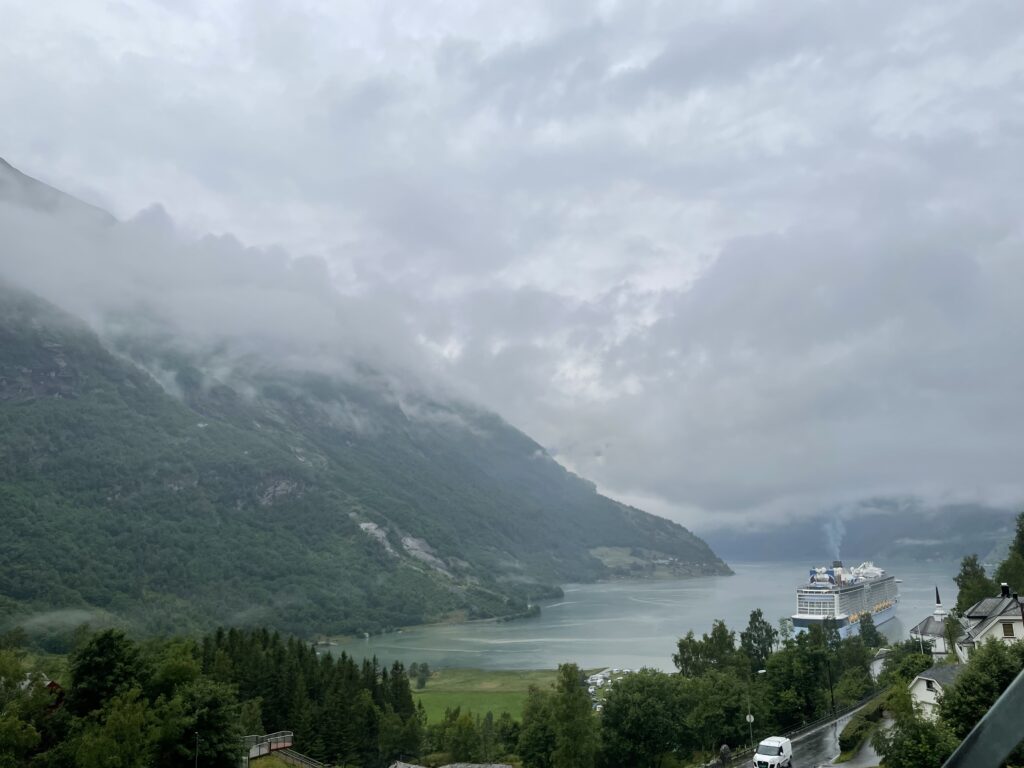 As we leave Geiranger, the rain and the low-lying clouds paint a different picture. The general rule of fjords is that the water is as deep as the walls are high.

If Minnesota is the land of 10,000 lakes, the Norway must be the land of 10,000 fjords. The ferry trip to Hellesylt was magnificent.

And more waterfalls . . .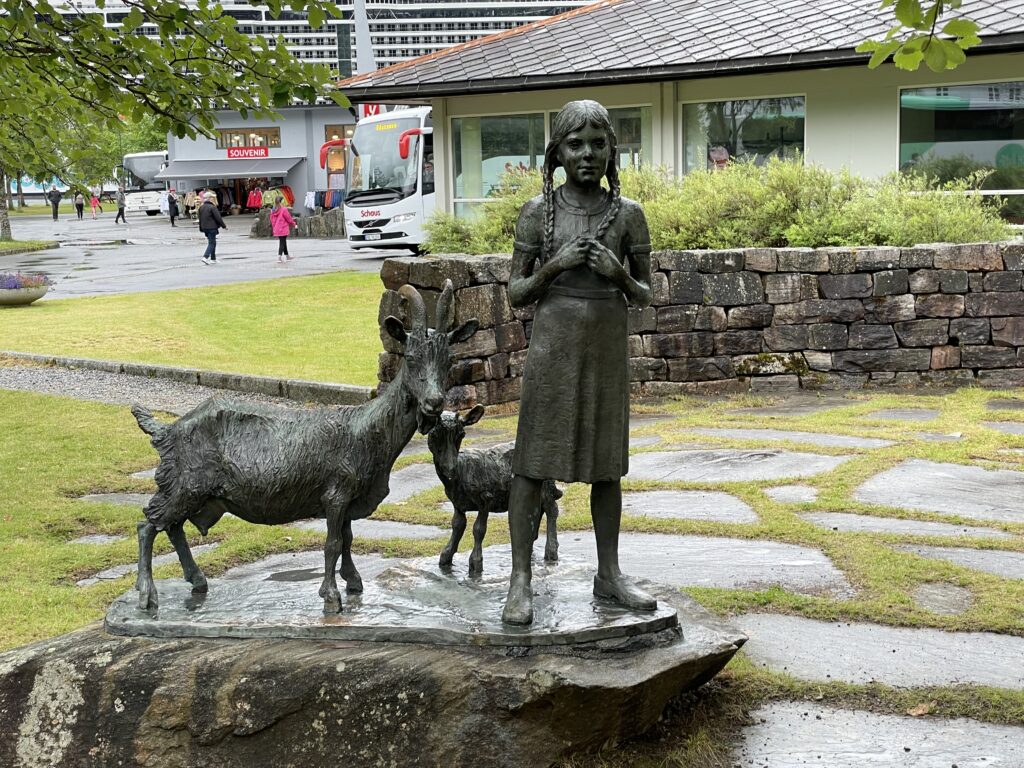 Heidi welcomes tourists.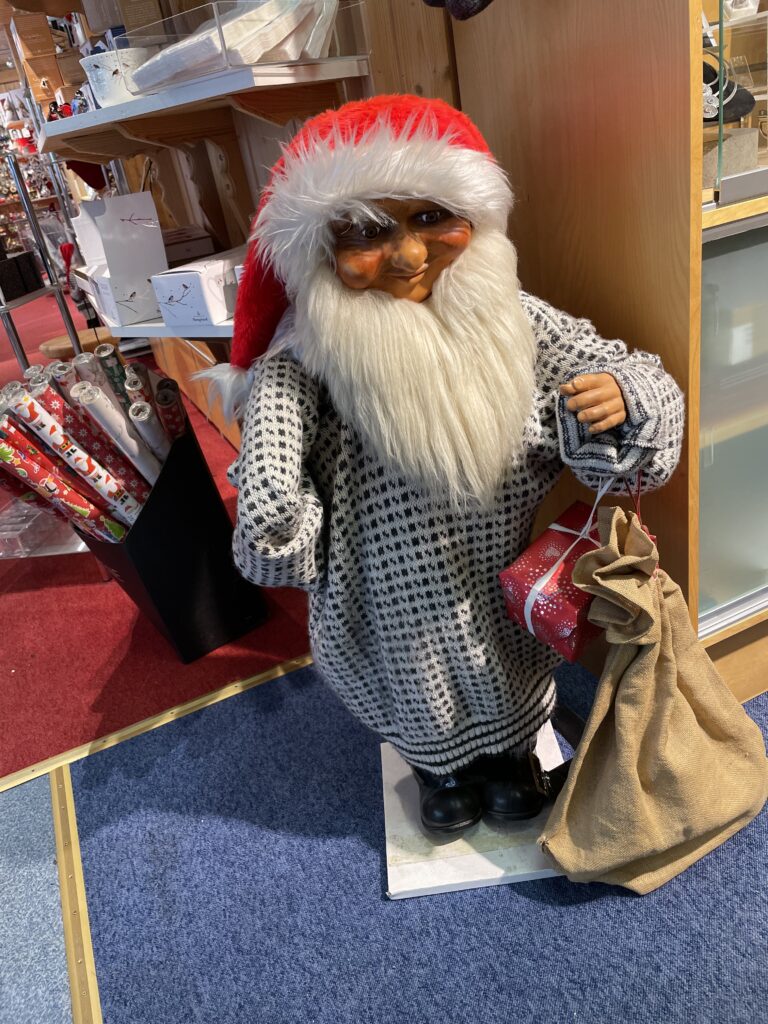 So does the troll at Skei. And the bear at Bergen.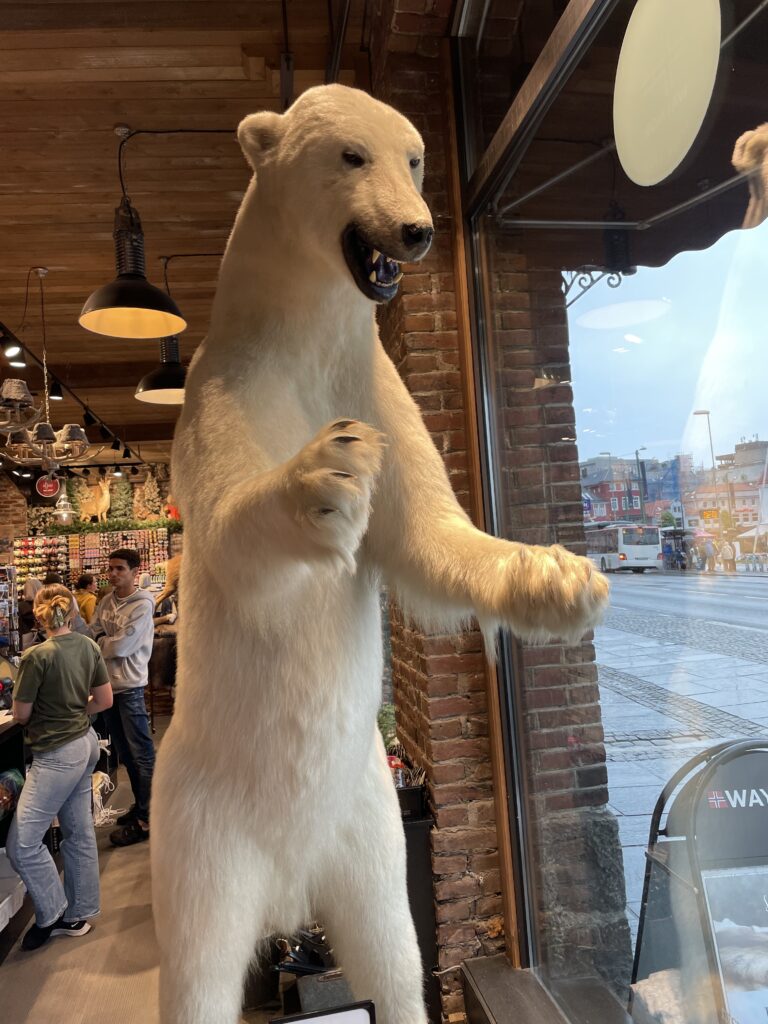 Our tour of Bergen begins tomorrow but here is one more harbor scene.