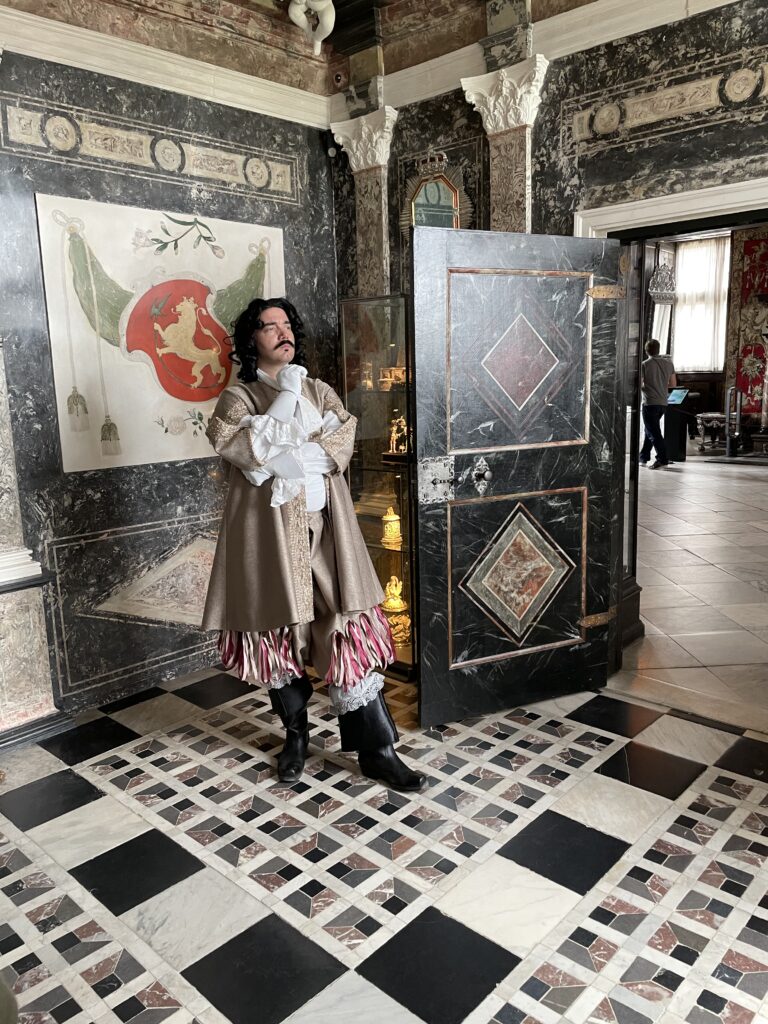 Frederick the Fifth was a large man, 6'5" known as a great builder for Denmark. Alas, he also bankrupted the country. A passionate man, he had 22 legitimate children. One wife gave birth to 12 in 20 years. When she said "no mas," he banishes her from the country.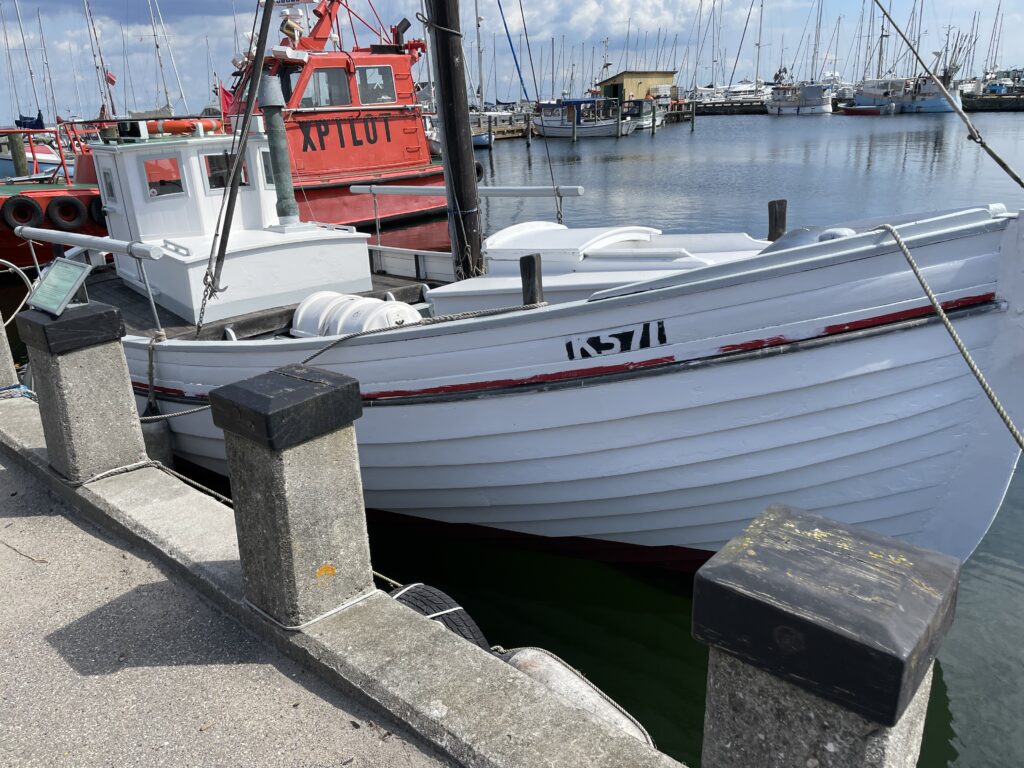 The day begins with a trip to the fishing village of Dragor. Initially, Hitler treated the Jews in Denmark differently than elsewhere. But, by 1943, he ordered the Gestapo to round them up. Forewarned, the Danes helped most to escape to Sweden, not far away. The boat above carried 20 at a time.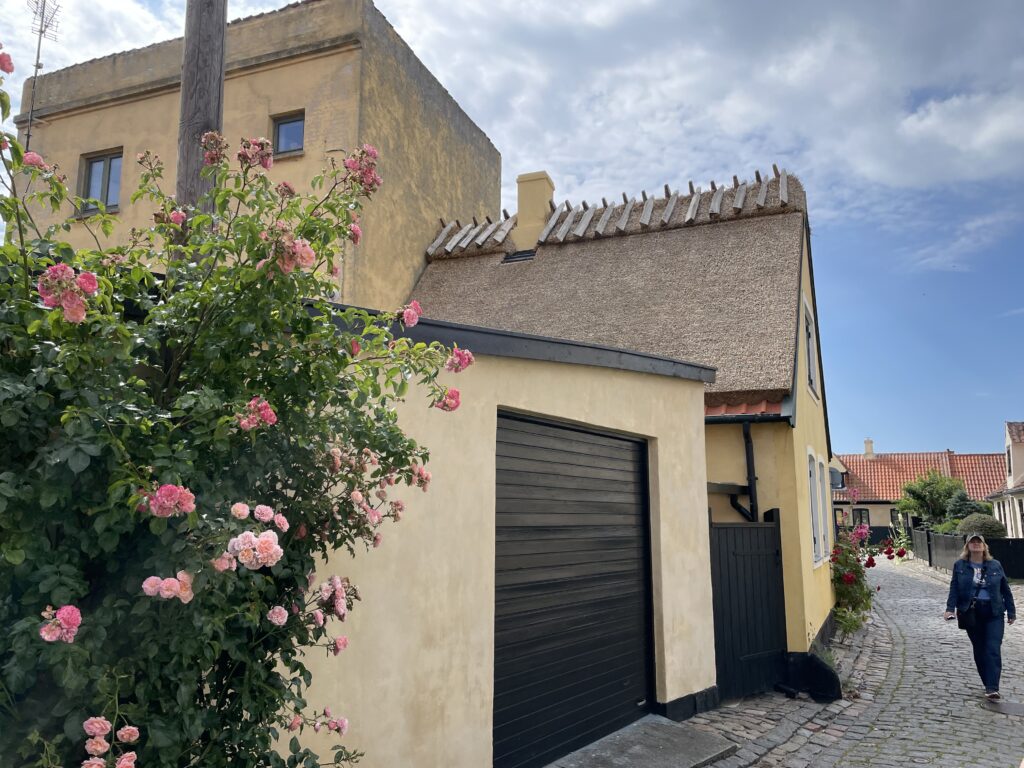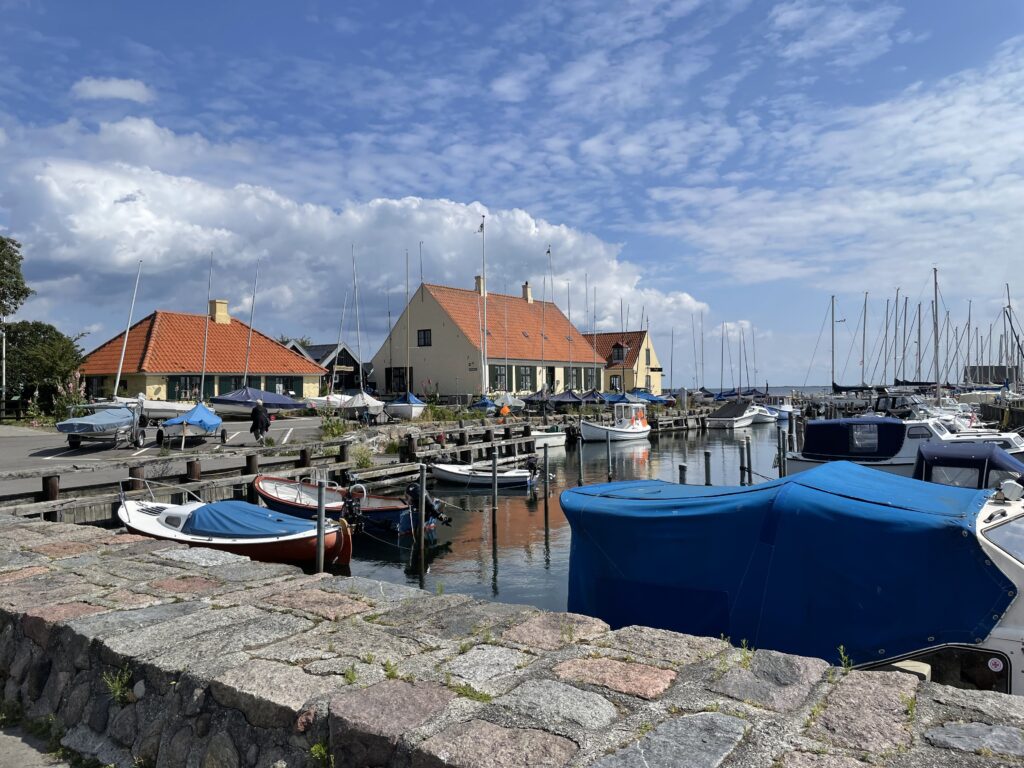 Lots of thatched roofs in Dragor and five ice cream shops. And, one must have a Danish in Denmark except here it's called Vienna bread.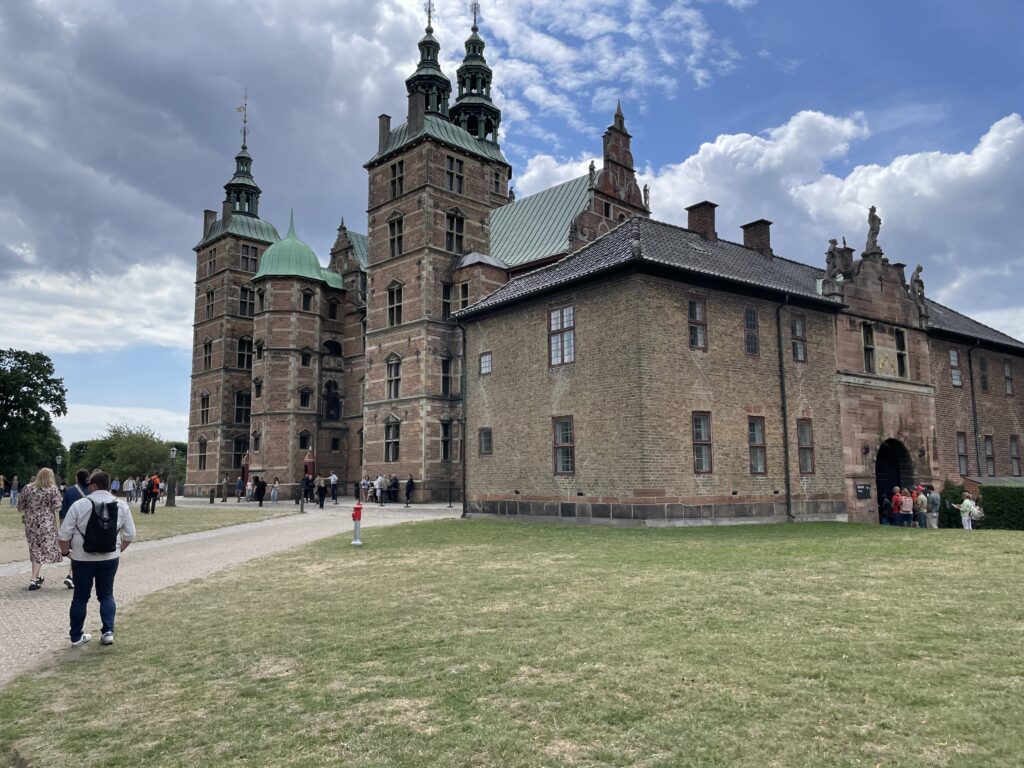 In the summertime, the smells of central Copenhagen were a bit much for Frederick, so he built Rosenborg Castle out of town. Now, it houses the Crown Jewels.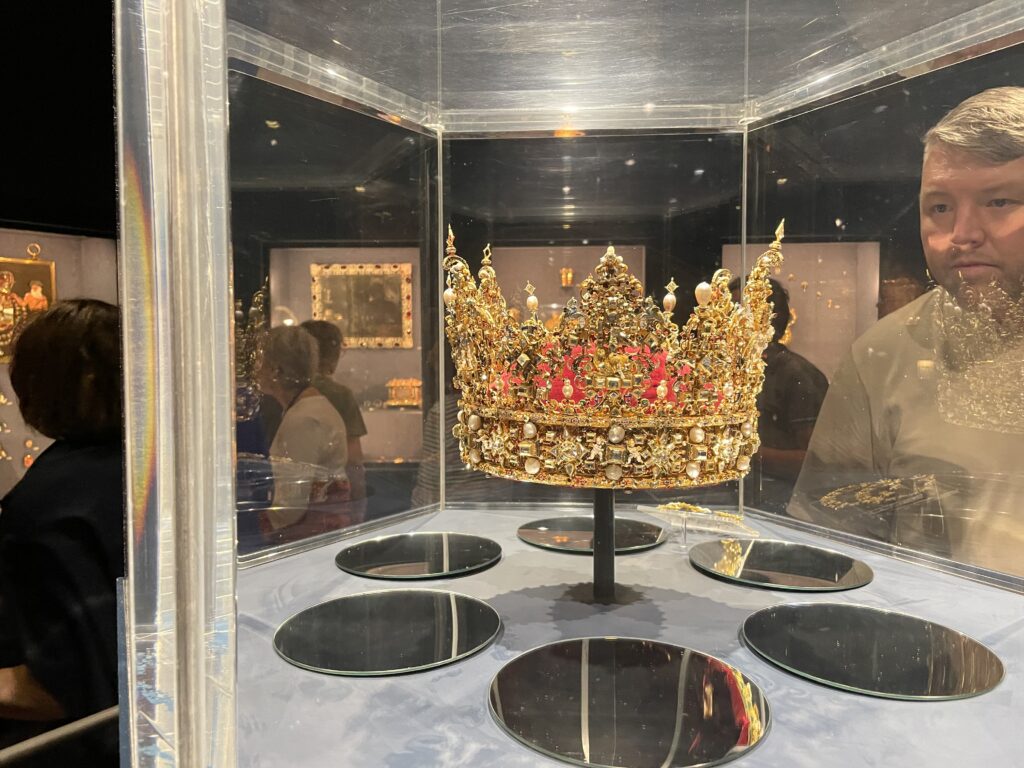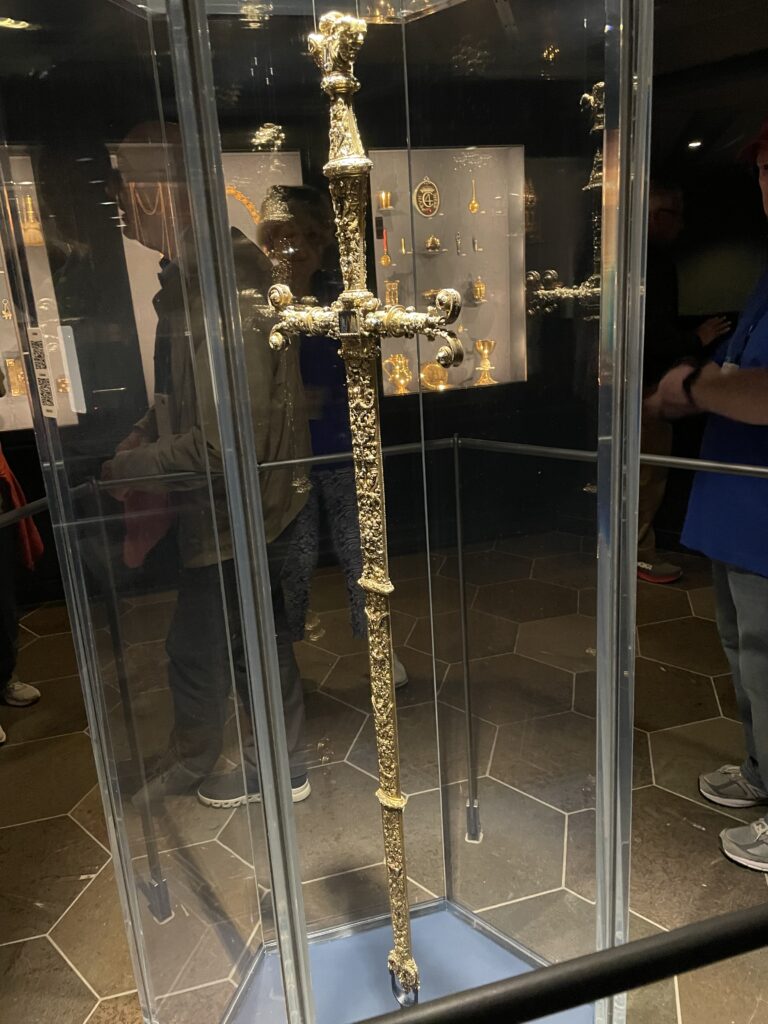 Dressed much less impressively, than the Beefeaters, their weapons are far superior.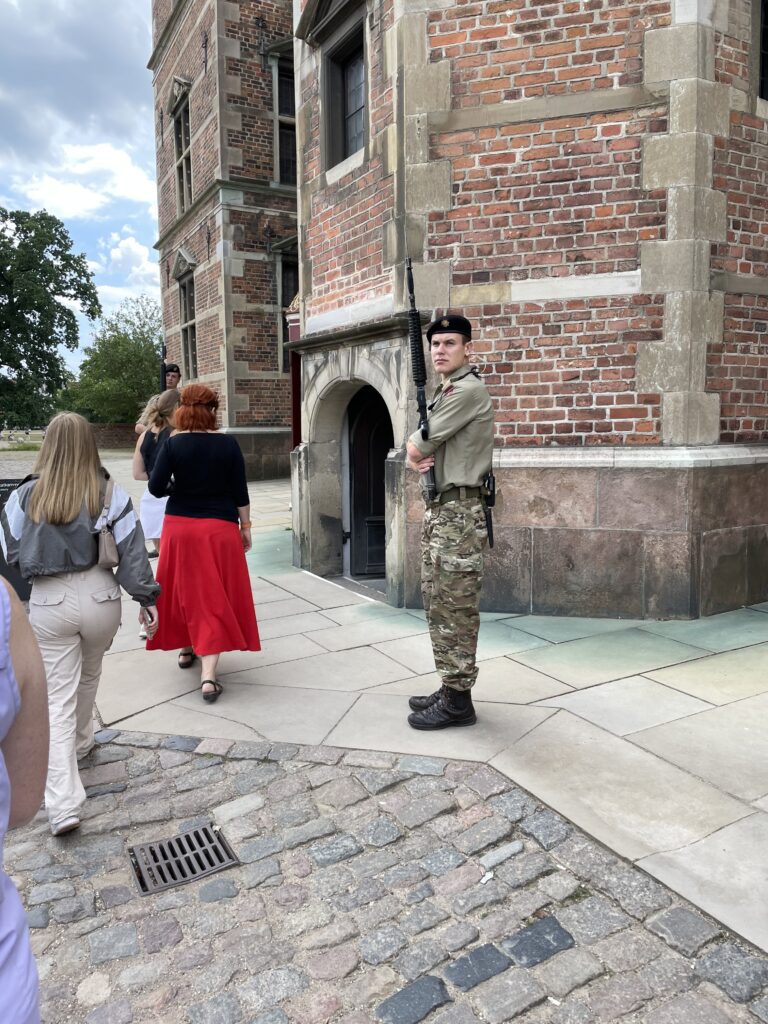 From the 11th deck, this ferry is far from what we Americans normally find. This one sleeps 1700. Our room sleeps four in a space no bigger than 8' x 13'.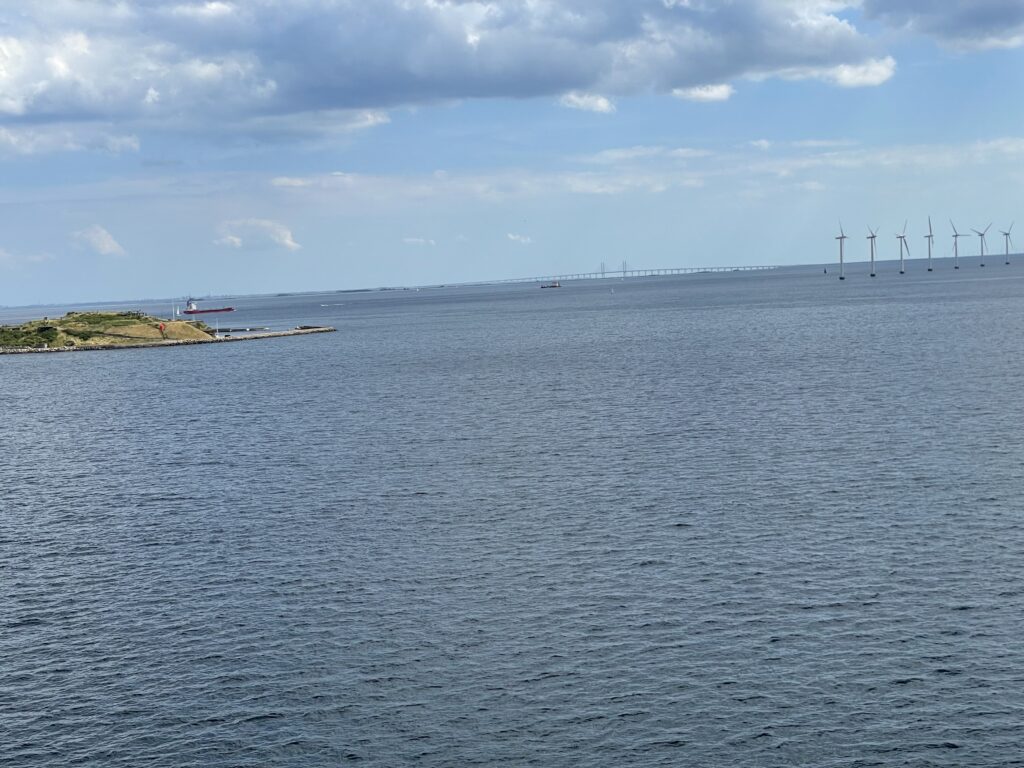 By morning, we will be in Norway, by afternoon in Lillehammer site of the 1994 Winter Olympics. Phase 2 of our trip begins now.