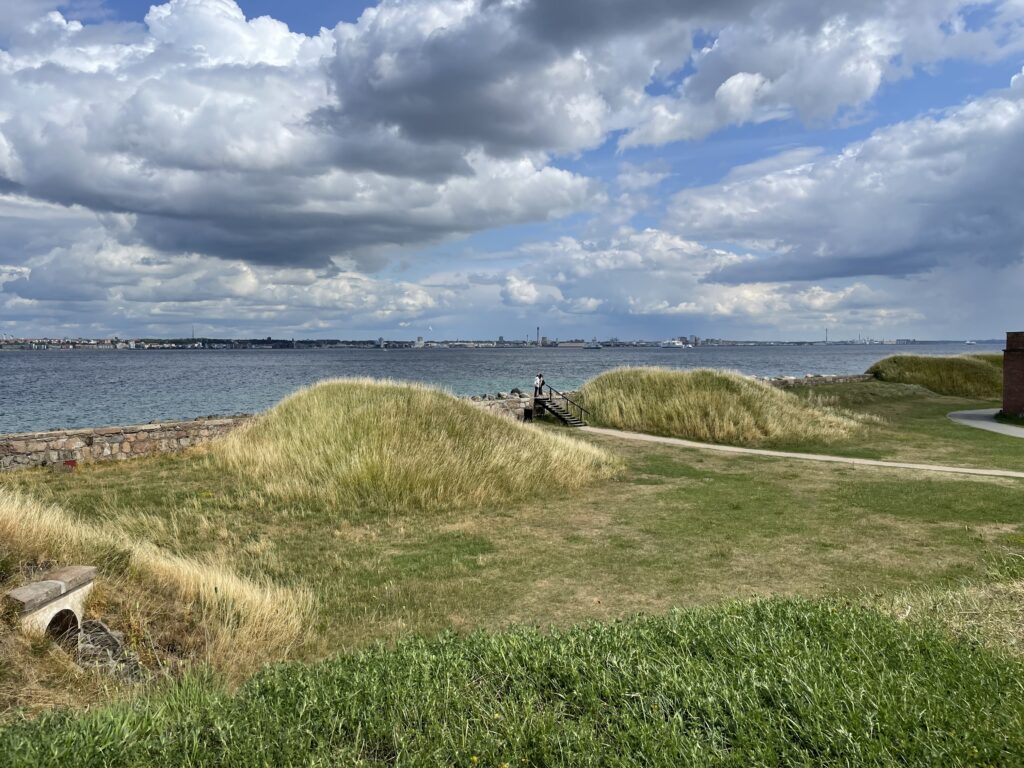 Maps don't do it justice. On the far side is Sweden. If the Russians want to move ships to the Atlantic through the Baltic, they have no room to hide.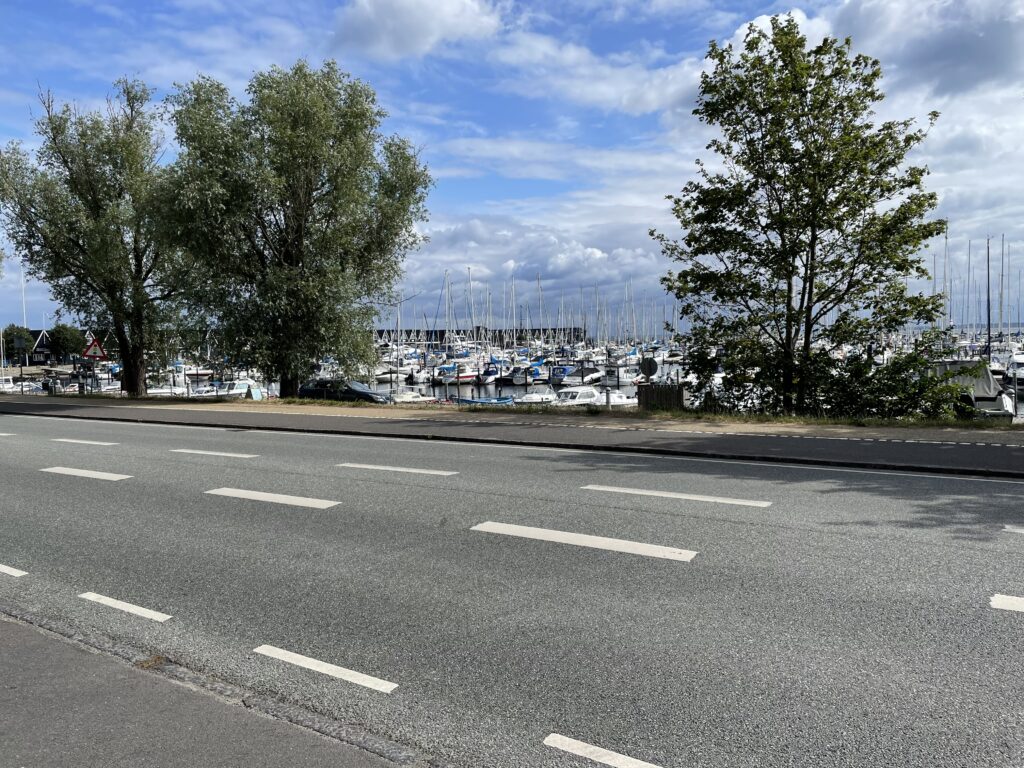 More yachts per capita than anywhere else, but cars, not so much. Why? Each car is taxed at 200%, unless it's an EV, then only 40%. Gas is $10/gallon. So, only 5% of journeys are by car and 65% by bicycle. The first thing a tourist learns is to be wary of the bikes.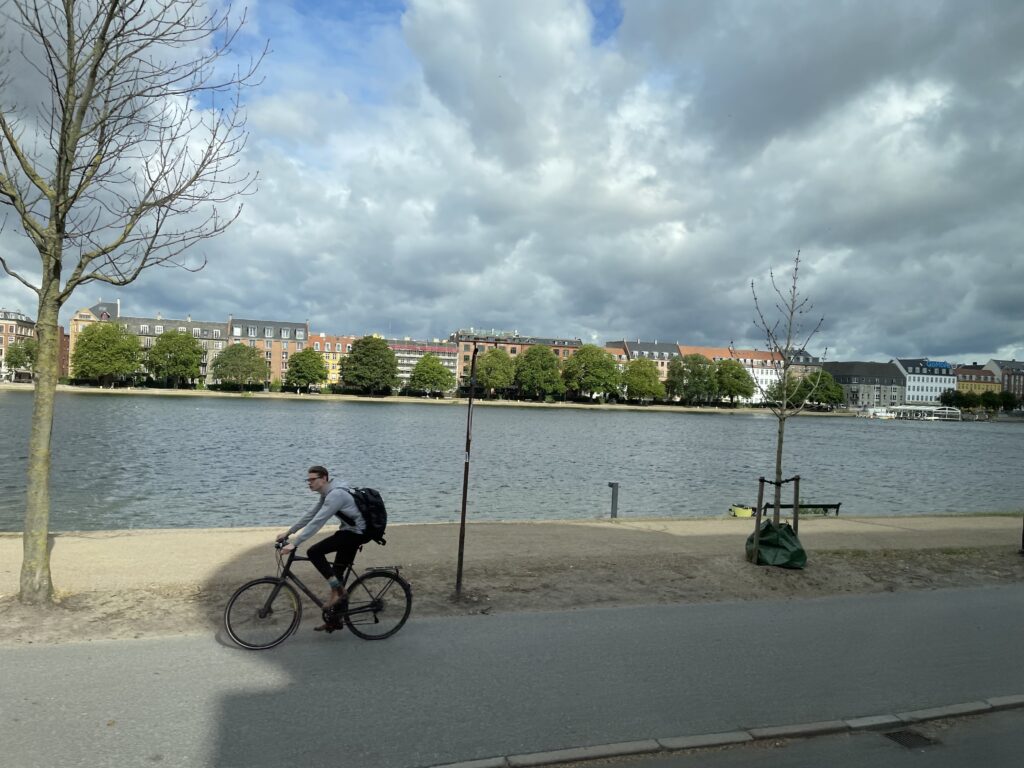 Overall, taxes can be 65-75% of income. But, among other things, you get free education and medical care. Workers get one year off for birth, split between parents with dad required to take off at least three months. At work, you get five weeks (six after one year) vacation plus 10 national holidays. All this makes them the second happiest country in the world behind Finland. Apparently, the Finns consume more vodka.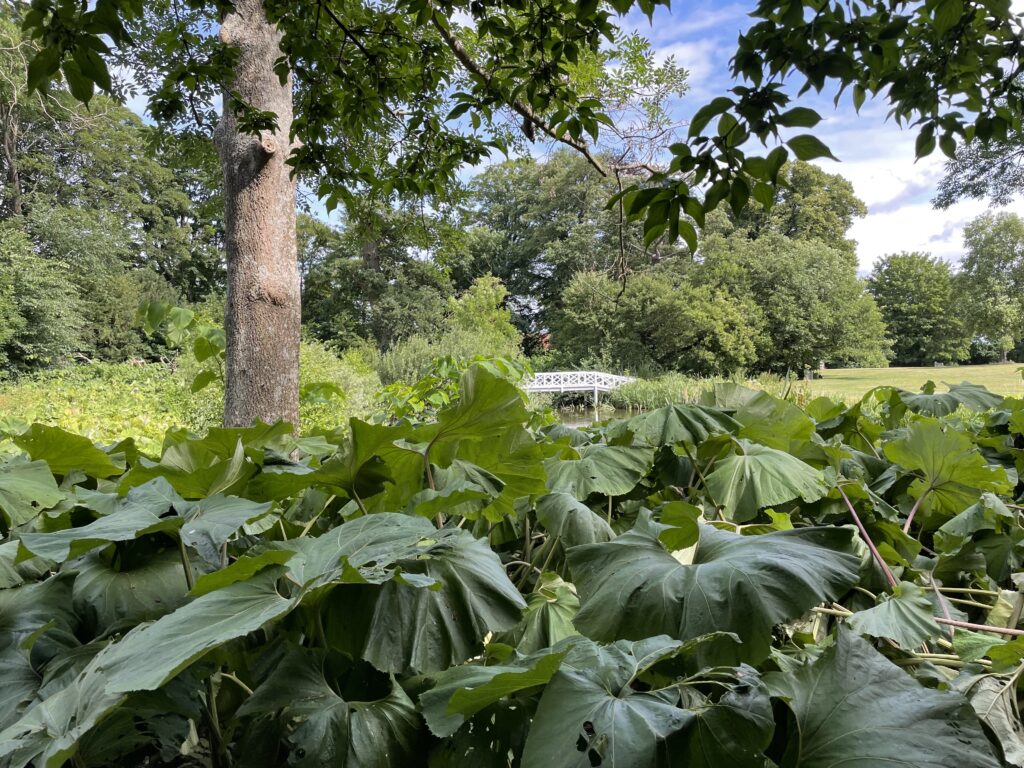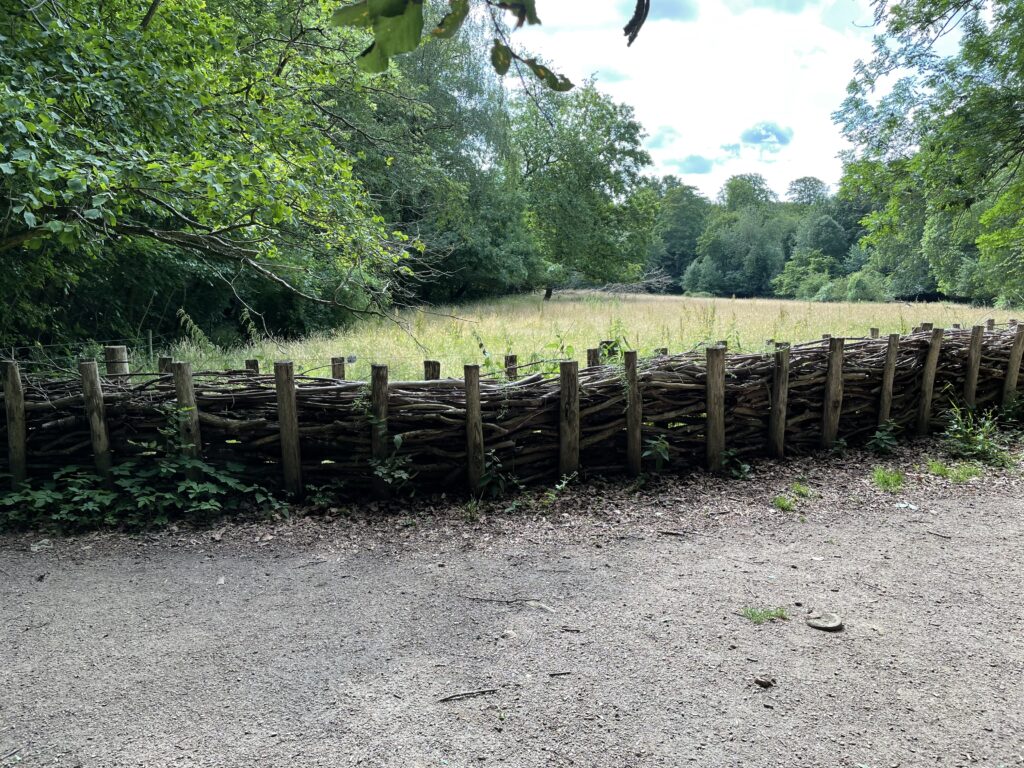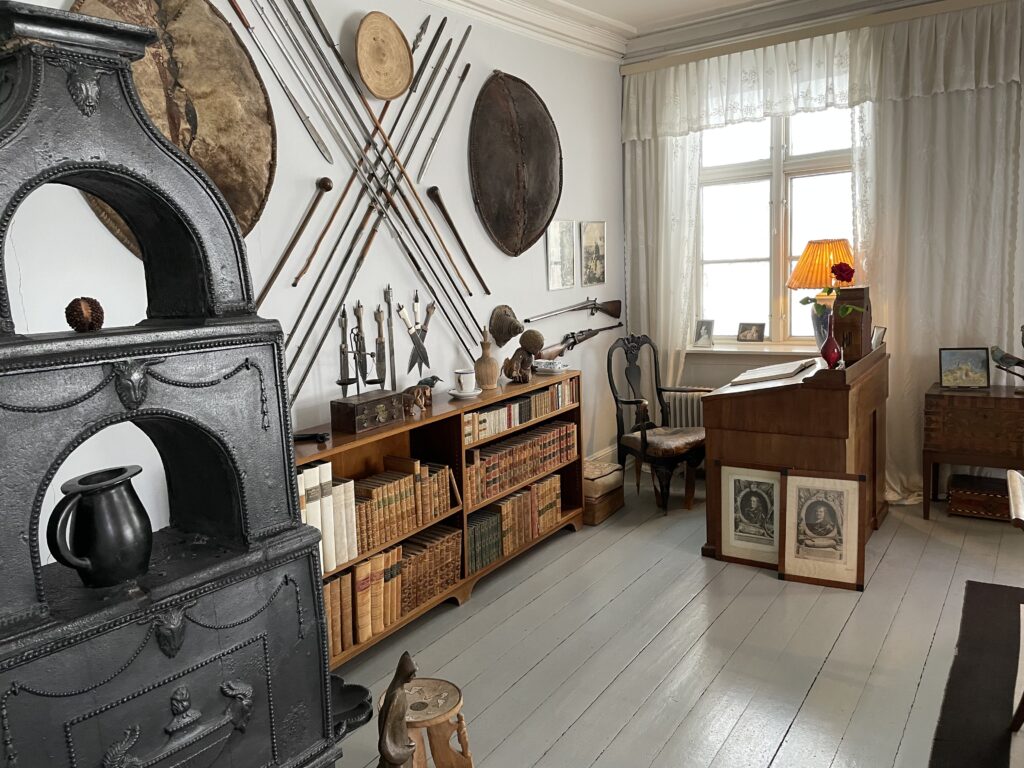 By now you have googled Karen Blixen and figured out she wrote Out of Africa, later inhabited on the big screen by Meryl Streep and Robert Redford. Her estate naturally includes a wonderful garden and an African fence and room.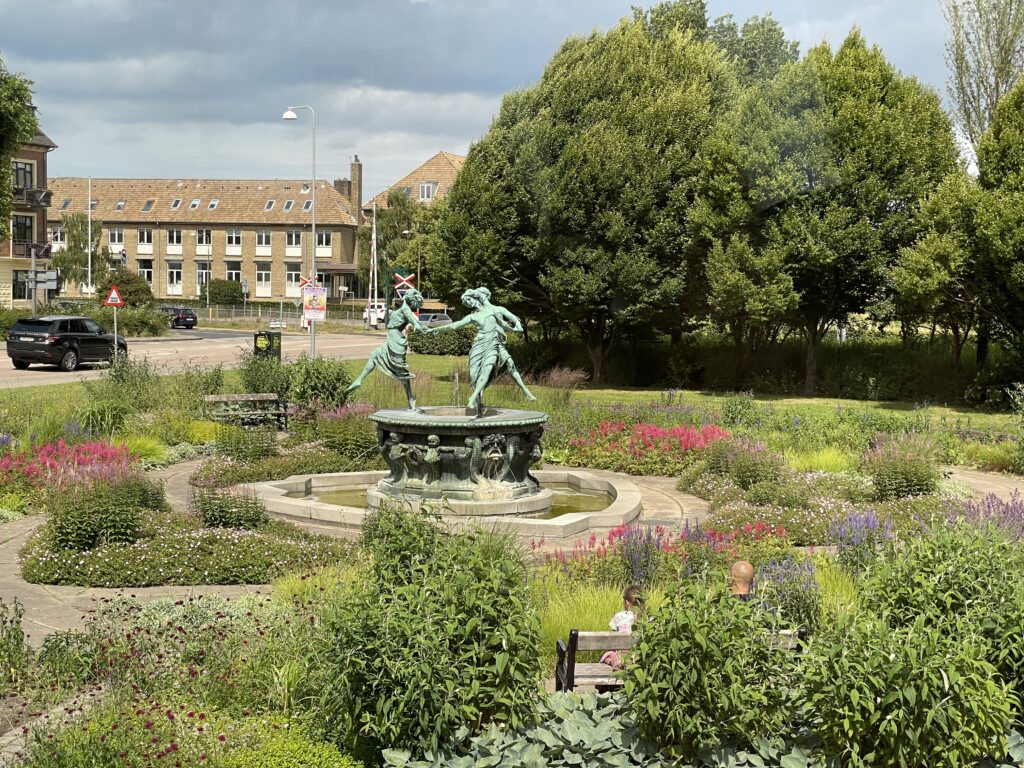 Helsingør takes us to Kronborg Castle built in the 1400's and expanded in the 1500's and 1600's. Does this give you a clue as to its fame?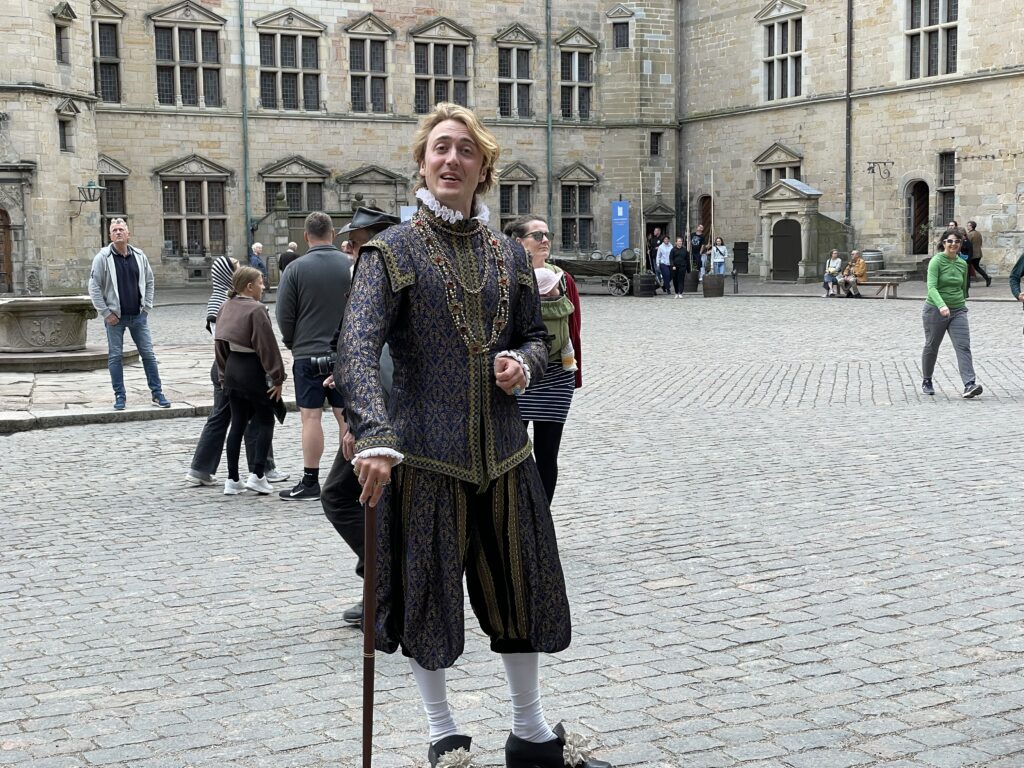 If you guessed the site of the play Hamlet, go to the head of the literature class.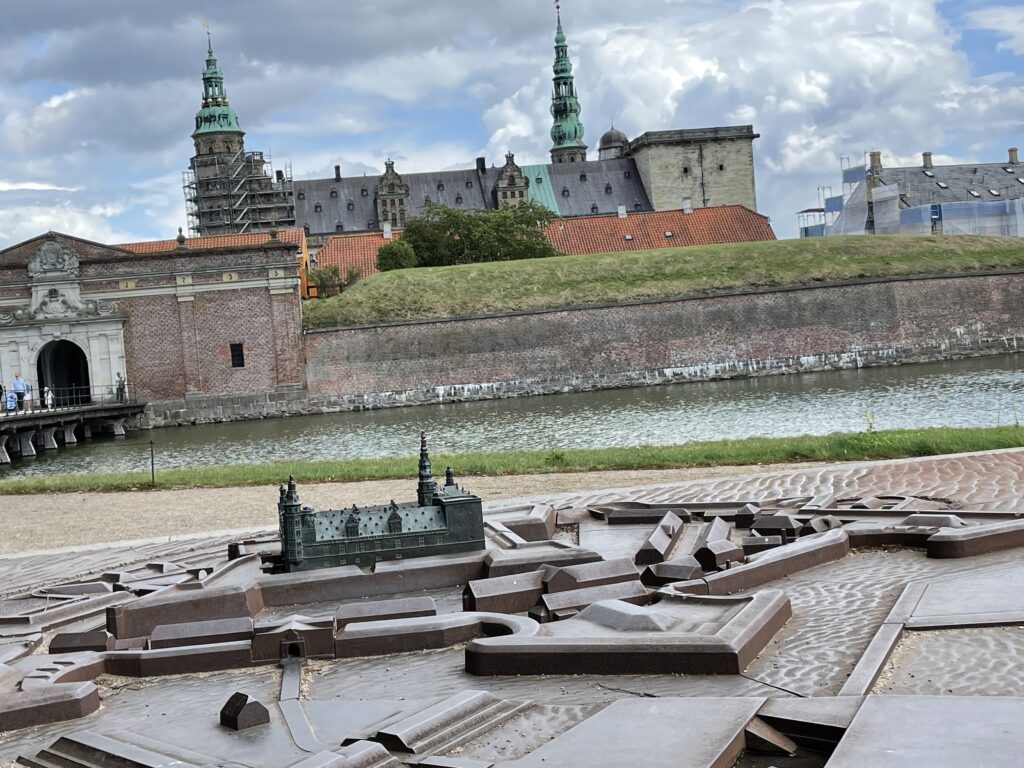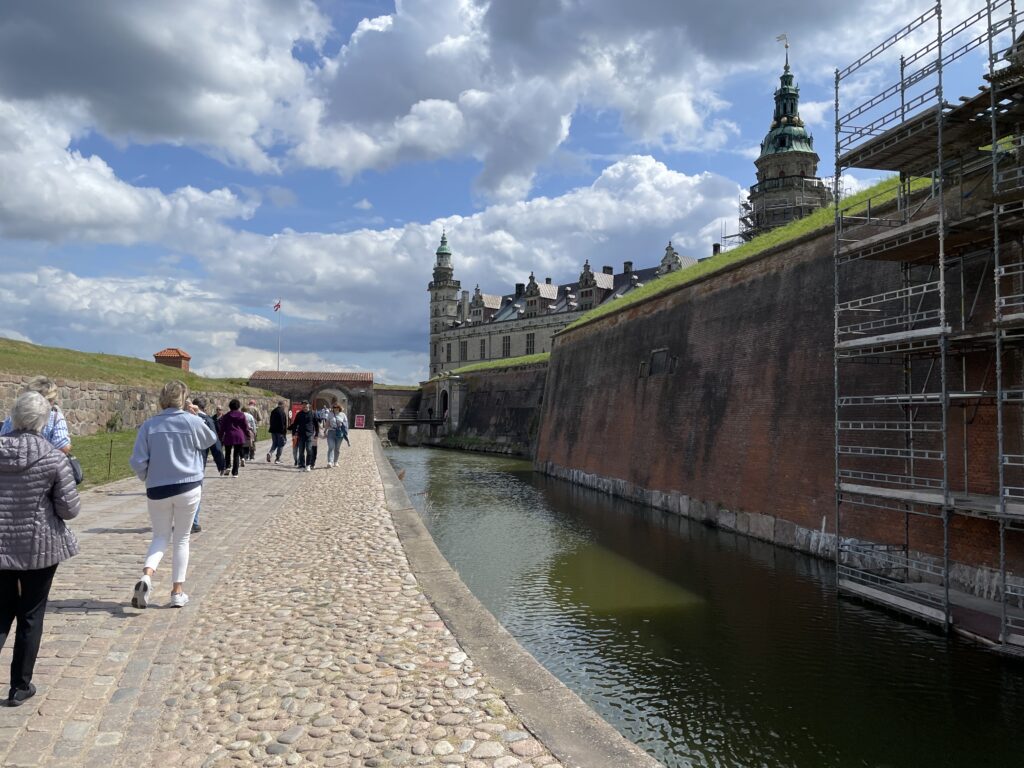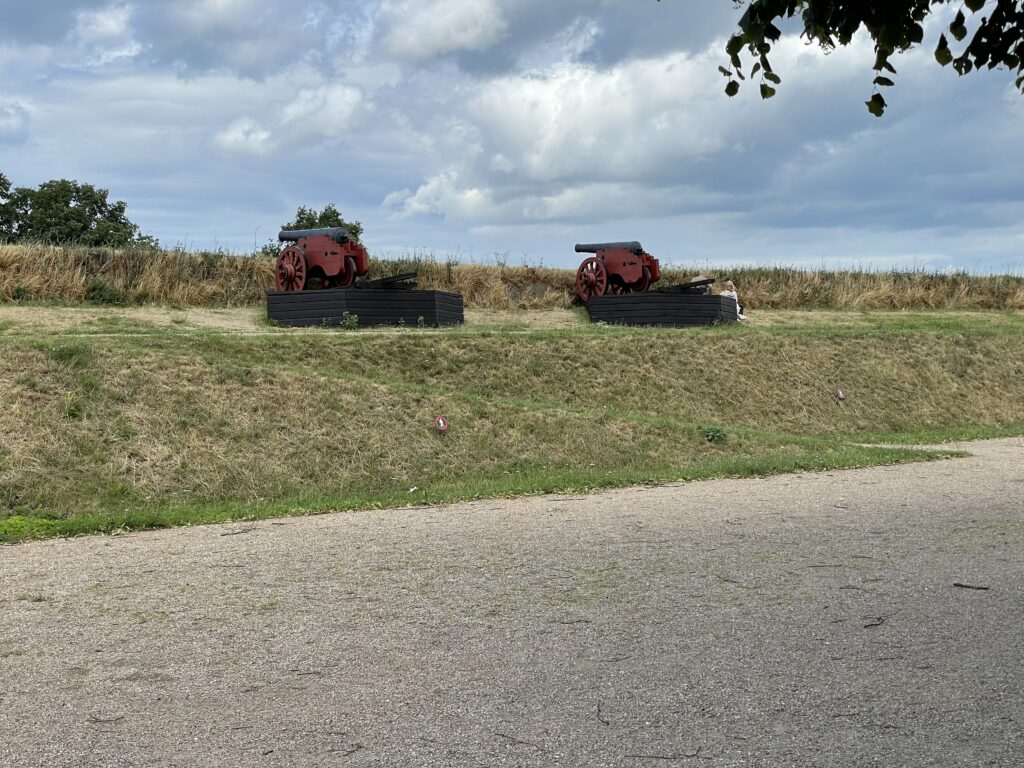 When Denmark owned the southern part of Sweden, their cannon reached to the middle of the water thereby forcing all ships to pay their tax. This worked well from the 1400's to the 1800's when the darn Americans put a stop to it!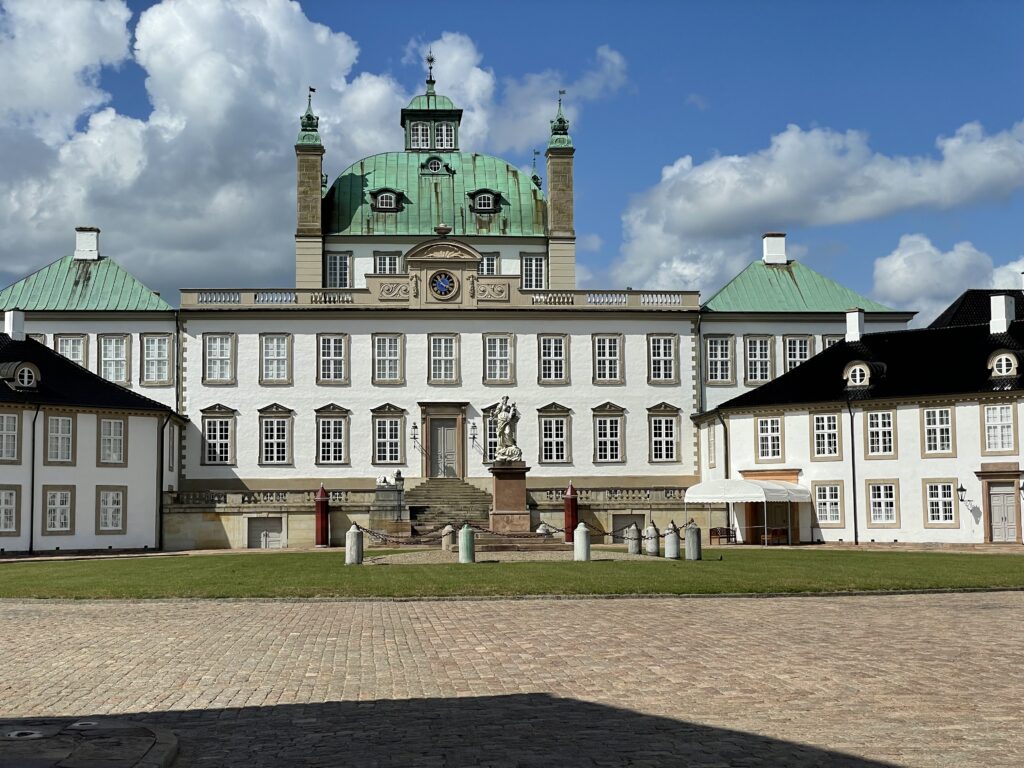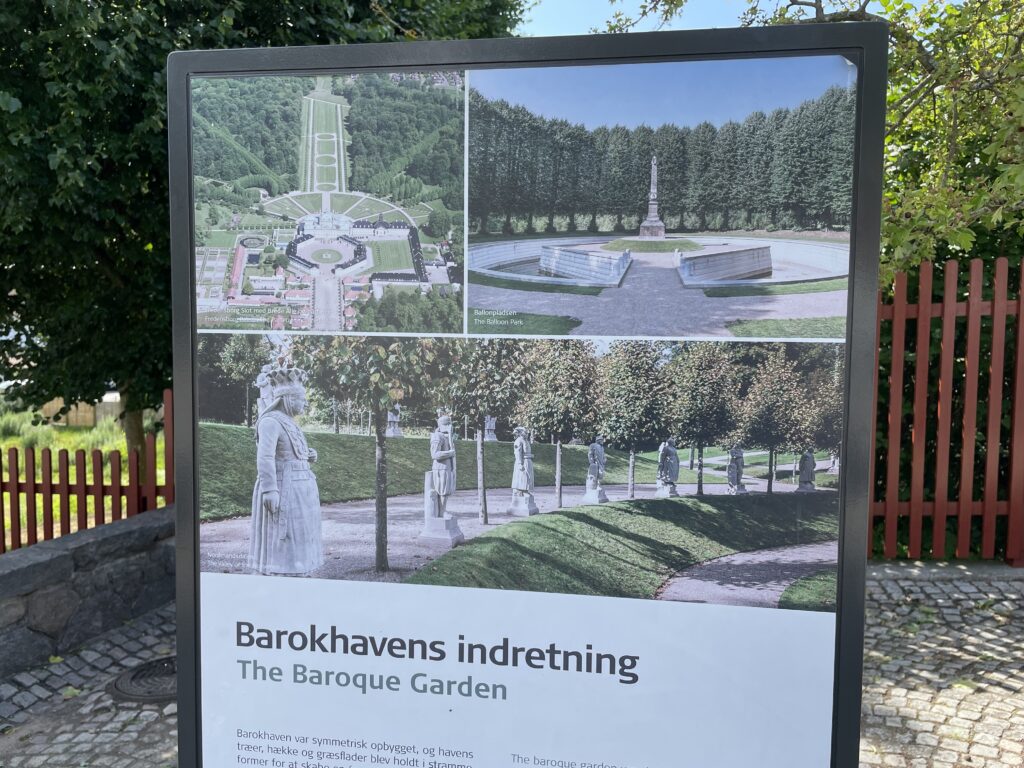 The final stop of the day was Fredensborg Palace with gardens copying the French. Although the Queen was not in residence, we were not invited inside.

Tomorrow we go to a fishing village and then board an overnight ferry to Norway. We are advised that our rooms are so tiny that they do not accommodate our suitcases. Should be an interesting tale there somewhere aboard the Crown Seaways.