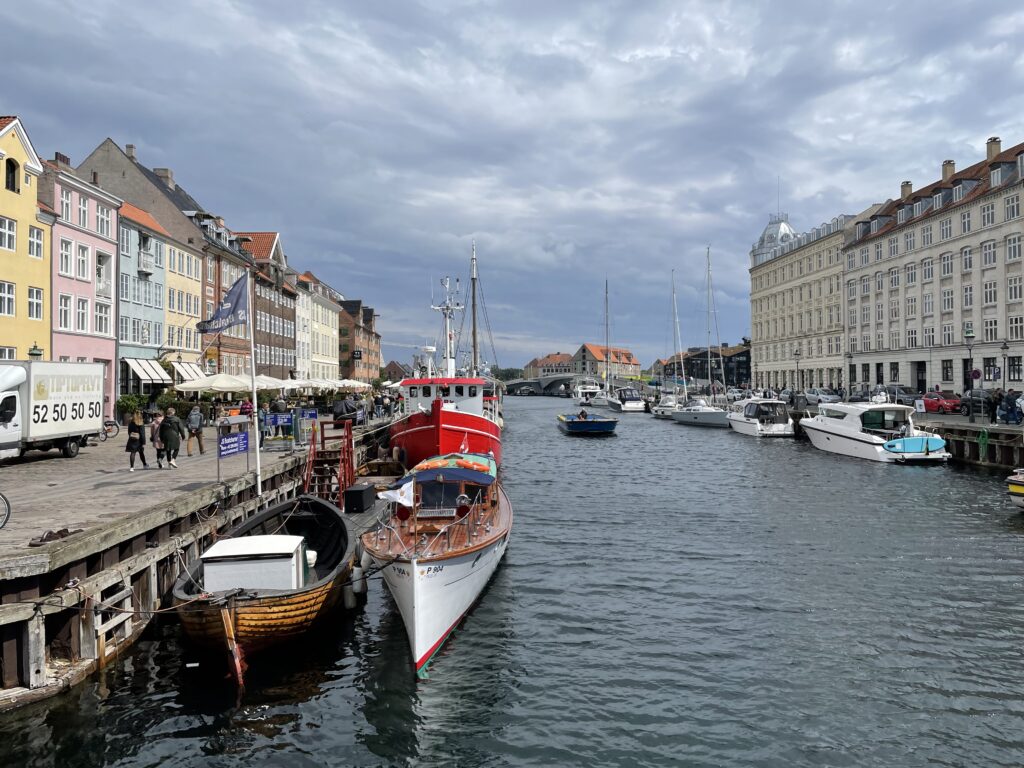 The Swedes are coming! The Swedes are coming! Today the pictures will be sparse. This morning, Mrs. TMJ explored Christianborg Palace, with no camera, of course, while I researched the vagaries of the Danish medical system. Let me say that the socialized care in Denmark seems little different from the American capitalists. Sent to a "private hospital" who accepts walk-ins, I needed an appointment. None was available until I said I was private pay. Then, for $1000 an appointment magically appeared. When told I wasn't $1000 sick, they advised they didn't work for free. But, they might have to put a tube down my throat. I took my cough elsewhere.
It turns out for one-fifth the cost, a doctor will come to your hotel room. After a five minute exam, I get the Danish version of the Z-pak, double the disaster for one-half the time.
Now, about them Swedes. For those grads of Versailles High School about to celebrate their 55th reunion, Gunnar and I beat you to it.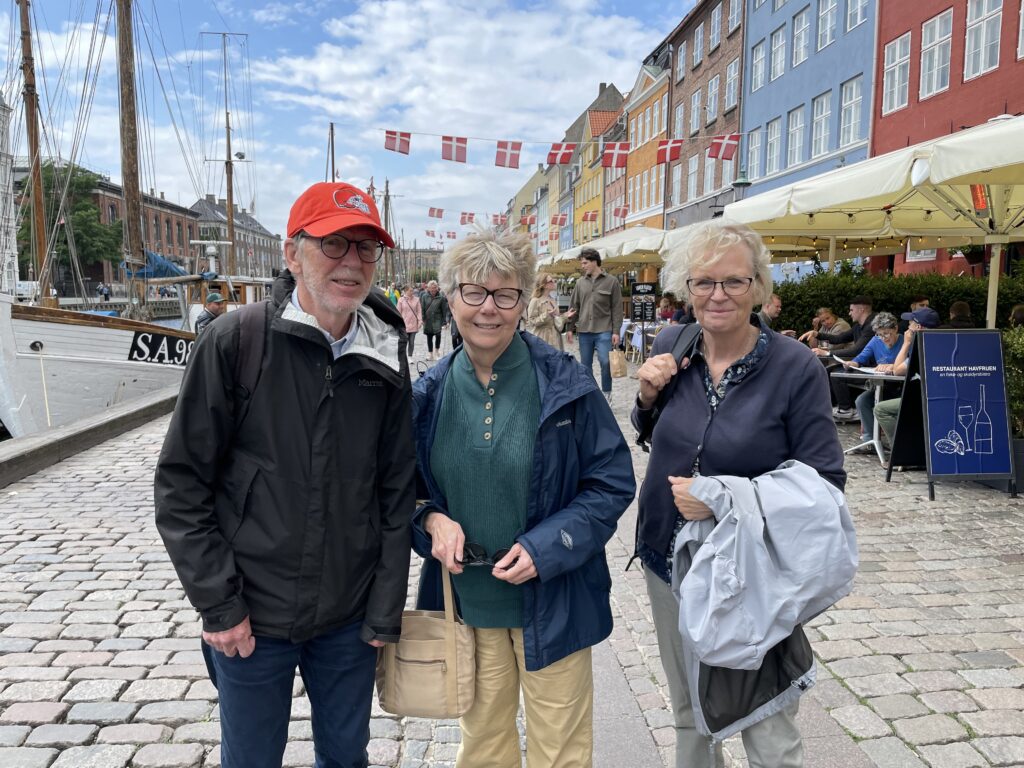 Out of Tuborg, we were forced to Carlsburg beer, and dined on Smorrebrod, a traditional Danish open-faced sandwich, sort of a smorgasbord on bread. You get fried fish, potatoes, shrimp, and eggs with a bit of caviar and mayo tossed in. Not quite Poultry Day chicken but we're 4000 miles away. Anyway, go Tigers and best wishes to our fellow alumni.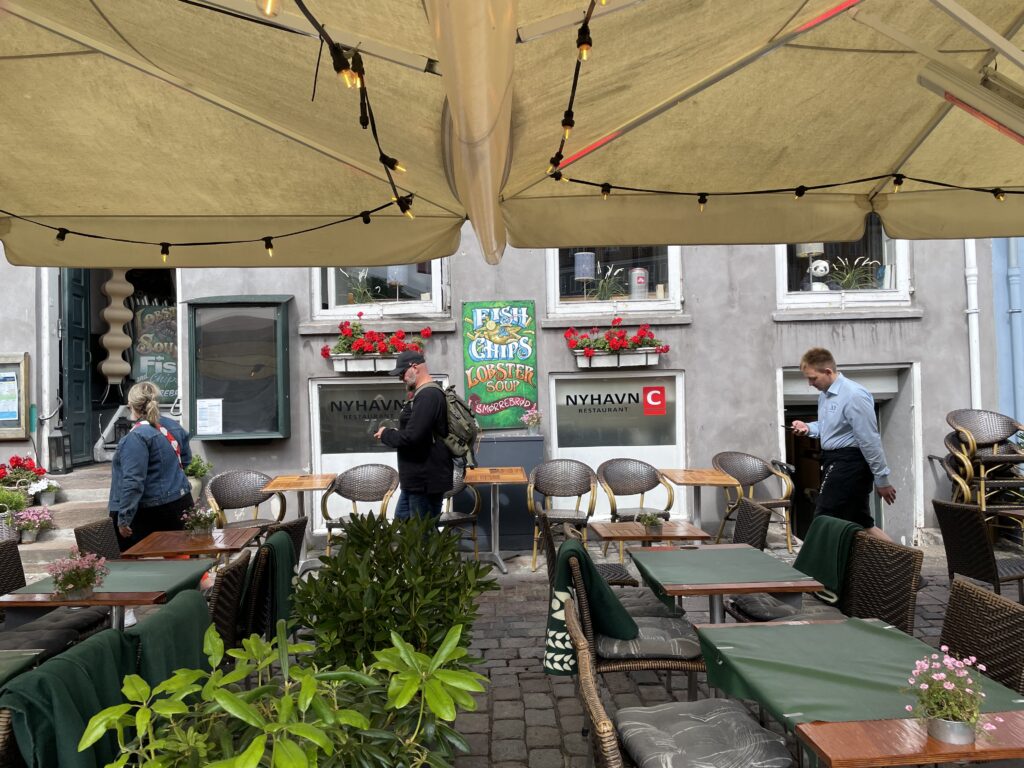 Any old town of 1.2 million folks must have a new harbor, and thus, Nyhavn. This old harbor has an Amsterdam feel, lined with restaurants and packed with tourists even in the rain and wind.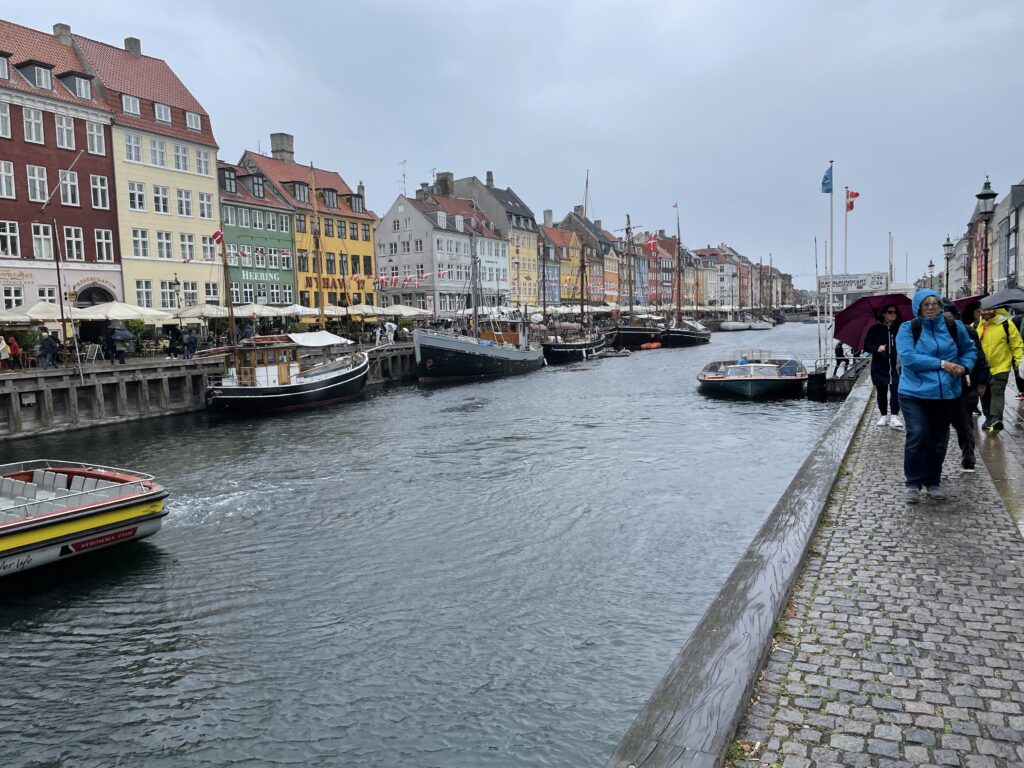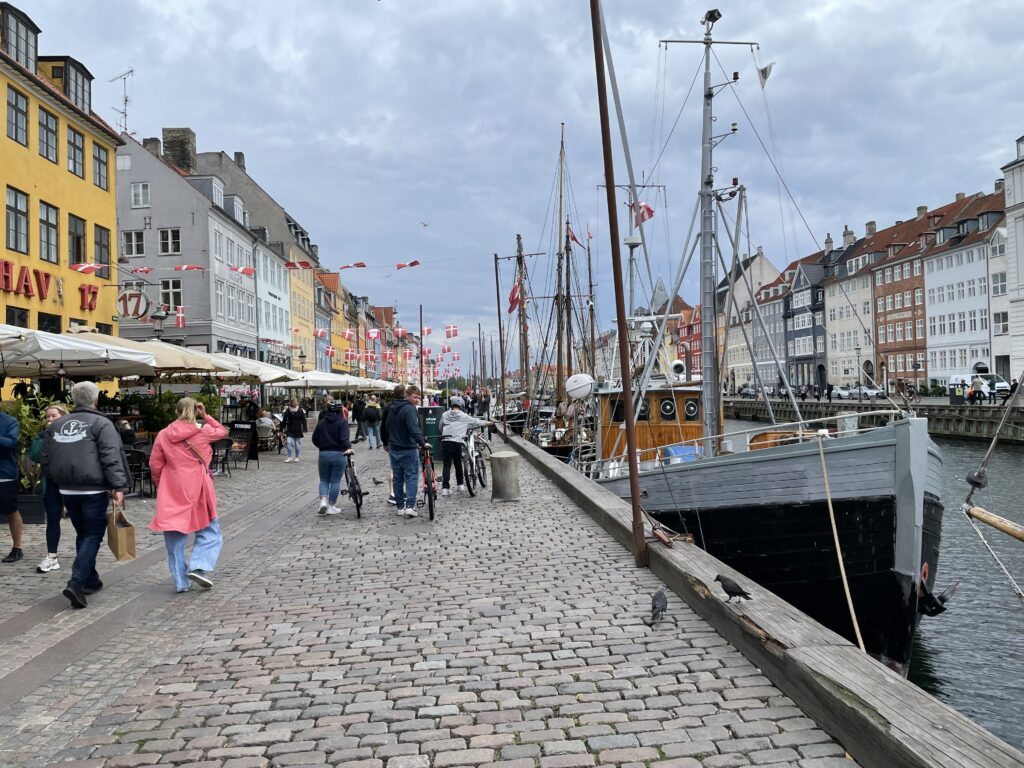 Tomorrow, we visit the Karen Blixen Museum. Who is she? You know her work, if not her name. Then, on to Kronberg Castle. Who doesn't love a castle? I can think of at least one man famous in literature.